Careers in Health is not just about being a doctor, nurse or dentist. There are around 350 different careers available for anyone who decides to follow a career in health
Image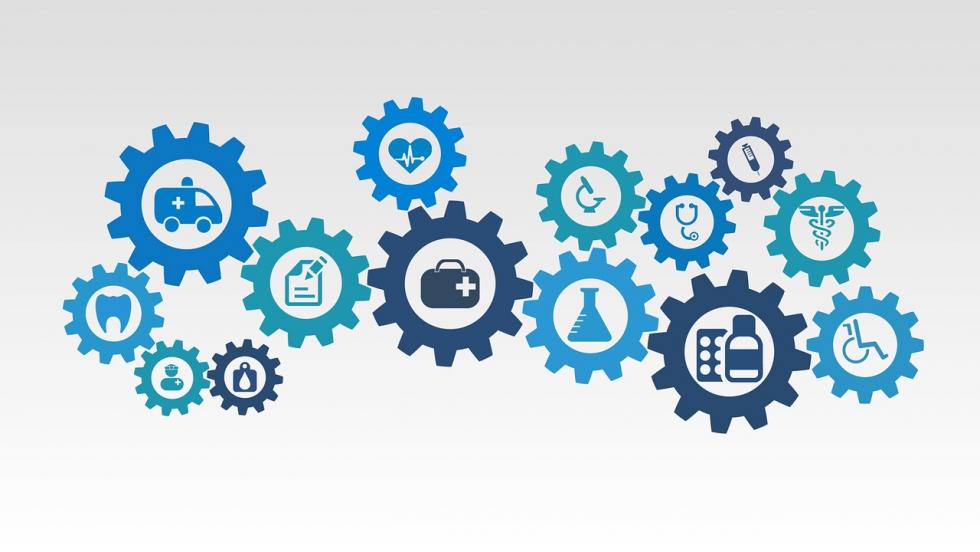 In the UK, the biggest employer of health workers is the NHS. It has over 1.3 million employees and more than 350 different careers on offer. There are also lots of private medical employer ranging from care workers to plastic surgeons
Individual organisations do their own recruitment. But many employers advertise their job vacancies on NHS Jobs, the online recruitment service for jobs in the NHS. 
For some jobs you need to do a medical degree, for others you can start an apprenticeship.
It's not just jobs in healthcare either. There are also opportunities for people to work in healthcare but specialise in business, finance or IT.
Take Action: Find out what medical job might suit you on the Step into the NHS website - Take the Test!
Different kinds of careers
There are many different careers on offer. Here are some, but you can find more by following the links of the bottom of the page.
Care workers help vulnerable people to manage their daily activities and to live as independently as possible. 
Salary £12,500-£25,000
You can get this job through an apprenticeship
You can progress to a supervisor, or even run your own care home
Anaesthetists provide anaesthetics to patients before, during and after surgery. 
Salary £26,350 to £102,500
You will need to study medicine at university and then do specialist training alongside your job
You can progress to teach or to senior and consultant roles
Salary £26,000 to £48,000
You need to go to university and then do an postgraduate course.
You need a high level of musical ability and knowledge as well as the ability to cope with challenging situations.
You can find profiles of many different jobs in health on the National Careers Service  and the Step into the NHS website. 
Careers in the NHS - Not just Doctors and Nurses
This video from the NHS describes some of the careers on offer.
What choices of GCSE and post-16 learning do I need to work in health?
There is a wide range of careers. For some you need to do do years of study at university and afterwards alongside work. Others you can go into after school, on an apprenticeship. 
If you're doing medicine or anything health-related in the future, you need:
A strong background in sciences 
A good grade (C-A or 4/5-9) in Maths, English and Science at GCSE
For some jobs you will need to do level 3 qualifications in Sciences such as biology physics and chemistry
For some jobs you will need to study medicine at University
For some careers you need to choose specialisms, either at university or during study afterward (postgraduate). 
Crucial: You don't have to have a degree to work in health. Some careers are accessible via an apprenticeship or open to school leavers.
Reasons to study health
People go into a career in health for lots of reasons, They might be inspired by their own experiences or by relatives or friends. Lots of the time they want to help people and are inspired by wanting to make life better for others.
My ambition: Why should you take a health career? Well all my life I've always been fascinated and the why and how things work, but biology has always been the science that stood out to me, and made the most sense, because it's a science that we relate to, and have in common with, because it's to do with the human body, which means it's easier to study and learn new things. Health as a career doesn't all have to be about nurses, doctors and dentists, it has a wider range of jobs than you think. There approximately 350 careers in health, and some of them you don't need a science degree, you could have been in a different work force but decided to join, and still can get a job somewhere in health. But in many health careers you need some type of degree but it depends on your career choice. Unfortunately there are not many apprenticeships yet but there are some, you can do it to build yourself up to a higher job title and gain experience. So no matter what you do it somehow relates to health, so if your career doesn't go the way you wanted you could always find something else in health. - Abida Islam, Work Experience Student
Find out more
NHS Health Careers
&nbsp&nbspMake a difference with a career in health. Get all the information you need to take the next step in your career