With a variety of different fields in law, there are many different job opportunities for someone interested in pursuing law, find out what job suits you and your needs!
Image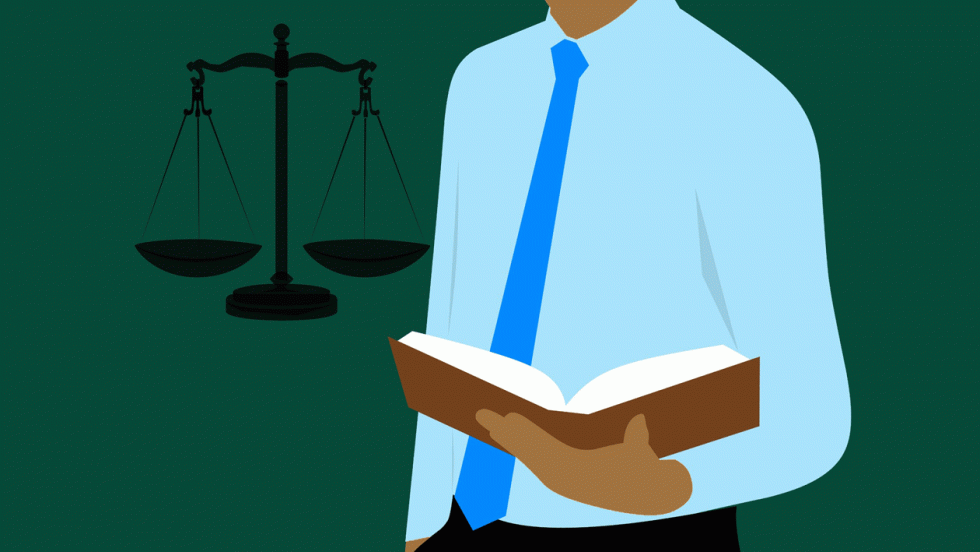 Considering a career in law? There are many different fields and a range of jobs to do in law, creating various opportunities for all. These fields include:
Admiralty Law
Bankruptcy Law
Business Law
Civil Rights Law
Entertainment law
Family Law
Immigration Law
Tax Law
Real Estate Law
These numerous fields give you a chance to pursue the type of law field you are interested in or help you discover a new field to get involved in.
Take Action: The Prospects Guide to Law describes Law as a work area with high salaries and a range of careers and offers a wide range of information about all aspects of starting your career in law.
What is it like working in Law?
There is a wide variety of jobs in law with two main types of lawyers. There are lawyers who do commercial work (working for companies) and those involved with individuals. There are lots of different roles in law, such as a Barrister, who represents individuals or organisations in court, to a Trade mark attorney, who advises clients to protect and enforce their trade mark rights. These jobs require different sets of skills and qualifications and offer varied experiences.
Different jobs in law require different skill-sets and qualifications, to be involved with law you should:
Be an excellent verbal and written communicator
Be able to cope well under pressure
Be determined and responsible
Have an interest in helping others
Have a great attention to detail
It is a very varied work area, with a lot of different opportunities.
Experience: In this piece on the Prospects website, Associate Solicitor Wayne Vickers talks about the reality of working in law.
What type of legal career suits you?
These job profiles give you an idea of some of the careers available in law.
Legal executives or Licensed Conveyancers are specialized in specific types of law Qualifications: You will need to complete one of the CILEx route, or have a degree in law or a Graduate Diploma in Law. Salary: For a newly qualified licensed conveyancer salaries range from: £16,000 to £24,000, increasing with the potential to earn £55-60,000. Legal executives have a similar salary range. Hours: 36-40 a week
Solicitors advise their client directly on many areas in law and may appear in court to represent a client. They specialize in different types of fields including Banking, Commercial, Employment, Family, Human rights, Sports, Tax and more. Qualifications: Law degree or another degree followed by a conversion course, followed by Legal practice course, and work as a trainee solicitor while completing a Professional skills course. Salary: A newly qualified Solicitor ranges earns £25,000 to £40,000, moving up to £58,000 to £65,000, with higher salaries available. Hours: 37-50 a week
Barristers advise solicitors and represent clients in court, especially in higher courts where solicitors or legal executives may not be qualified to work. Qualifications: To become a Barrister, you need to have graduated from any subject, however non-law graduates need to take a law conversion course before the training. You need a qualifying law degree or an undergraduate degree in any other subject, you are then required to take a course which can last up to 2-years part time followed by practical training in becoming a Barrister.  Salary: A newly qualified Barrister earns £12,000 to £45,000, with fully qualified Barristers able to earn anything from: £25,000 to £300,000 up to £1,000,000 for private practice with over 10-years experience. Hours: 36-38 a week
Top tips: With such great potential for high earnings and a satisfying career, competition is fierce in law. Prospects have put together these 7 skills for a successful law career to help start your law career.
How do I get into Law?
If you decide you want to practice law, you must decide whether you would like to complete a law degree or study another subject and take a conversion course afterwards. Since 2016 there have been new legal apprenticeships being offered, for example:
Royds Withy King a law firm in Oxford has started giving opportunities for school-leavers to join the law firm on an apprenticeship
Other Law Firms and organisations offer Apprenticeships which last around 5-6 years aimed at post A-level students
As well as apprenticeships, you can get into law after graduating from law in University or from graduating in any other subject. If you have a degree in a different subject, you can take a conversion course which lasts 1-year full time or 2-years part time followed by training courses.
You can also get into law without a degree through the Chartered Institute of Legal Executive (CILEx) route where you complete a Level 3 course at A-level standard and a Level 6 course at an honours degree level
My Experience:

As a student, I have always been interested in law, I enjoyed Citizenship and lessons like sociology, I have always been keen to help people and thought that a job as a lawyer where I could advise people and represent them would be perfect for me. I always thought that there was the one type of lawyer who represents people in court and advises clients, after research I found the many opportunities that Law contains with many different fields of law with various jobs at each field. This made me realise the many areas where I could find an even more suitable job. There are many different jobs in law and having a Law degree is not the only way to access them. There are many apprenticeships people could take and you can even graduate with a degree in a completely different subject and still be able to get into the law industry through a course. Many jobs require some form of law involved meaning whatever job you pursue you can always find a job in law related for you to fall back on. – Abubaker Elmubarak Work Experience Student
Find out more
Prospects Guide to Law
&nbsp&nbspThe law sector offers high salaries and a range of careers, making it an attractive prospect for graduates. Find out what qualifications and training you'll need to join this highly-competitive industry.