There is more in science than you think. Explore the different careers that you can find in the science sector.
Image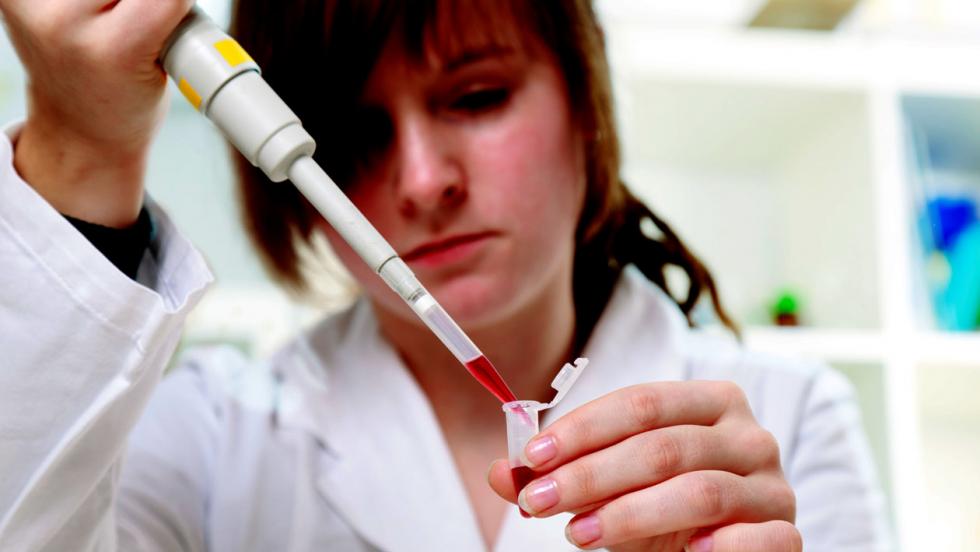 New opportunities are created every day in science as we learn more and more about our world. Science jobs are one of the most fast growing and most demanded job areas in the UK and worldwide.
Some interesting science careers
Meteorologist
Meteorology is the branch of science that studies the earth's atmosphere and how it causes changes in weather conditions.
You can get into this job through a university course or training with a professional body.
You can work as a forecaster and collect data from satellites, or work as a researcher and study weather patterns and changes of the climate.
Astronomer/ Astrophysicist  
Astronomers study the origin and make-up of the universe, including its planets, stars, galaxies and black holes.
You can get this job through a university course.
You can work as an observational astronomer and observe the universe with telescopes collecting data, or work as a theoretical astronomer and create computer models and analyse the results.
Biochemist
Biochemists investigate the chemical processes that take place inside all living things, from viruses and bacteria to people.
You can get this job through a university course, apply for a job after finishing school, getting specialist training with the NHS.
You can work in the pharmaceutical industry developing new products, work in a hospital carrying out tests and researches or work in agriculture by genetically engineering plants.
Robotics engineer
Robotics engineers design and build machines to do automated jobs in industries like manufacturing, aerospace, medicine and farming.
You can get this job through a university course, a college course, an apprenticeship, apply for as job after finishing school.
Your work will be designing and building prototypes, analysing data, fixing errors and building robots.
This video describes some of the career options available in science, with thoughts from people who work as scientists.
What are the choices you have to make?
There are a large range of careers in science. Some more specific jobs need further education, but if you are looking forward to working in the science sector, this is the way to start:
5 GCSEs at grades 9 to 4 (A* to C), including Maths, English and a Science.
2 or 3 A levels with good grades including Maths and a Science.
Many science careers start with study at a university or college, but there are also apprenticeship routes.
Science answers our curiosity, it helps us understand the world around us, from the giant universe to the tiny atoms. More people study science every year.
My Personal Opinion:

I was always amazed and curious by the world around me, and I had and still have questions about it. With science I didn't just answer those questions I understood the process of thinking to find the answer. It doesn't matter if the question is simple or complex, smart or foolish because they will all have interesting answers. I got interested in science from a silly question that I had and the deeper I was getting the more fascinated I was from its wander. Sure, it might not be the easiest subject, but when you figure it out you will see the world differently, before I went to the observatory I could simply see stars but after I could see the constellations, know where the planets, nebulas and galaxies are, and saw the sky in a different way. For me to know how the tiny atoms, life and the massive stars work, is something worth learning. - Alex, 15. 
Local companies that employ scientists
Scientists often find that there are good opportunities to get jobs in different towns and even abroad. So don't just feel you need to look in your own area.
Places offering science work experience
There are many programmes offering work experience or placements. These are popular, so it is important to do research and apply early.
Science activities in Oxfordshire

 

A great way to find out about placements, work experience and job opportunities is to do science activities at your school, college, or in the community. Search for local science activities on the Activities Oxfordshire website.
Getting started
It is never too early to get involved in sciences or start learning about science as a career. Talk to your teachers, visit local museums or find local code and science clubs. It is a whole world to explore.
Alexandros Oikonomou- Work Experience Student
Find out more
Prospect
&nbsp&nbspExplore science and pharmaceutical job profiles.