Careers in Sports and Leisure
Careers in Sports and Leisure come in loads of different varieties and types - find the right one for you!
Image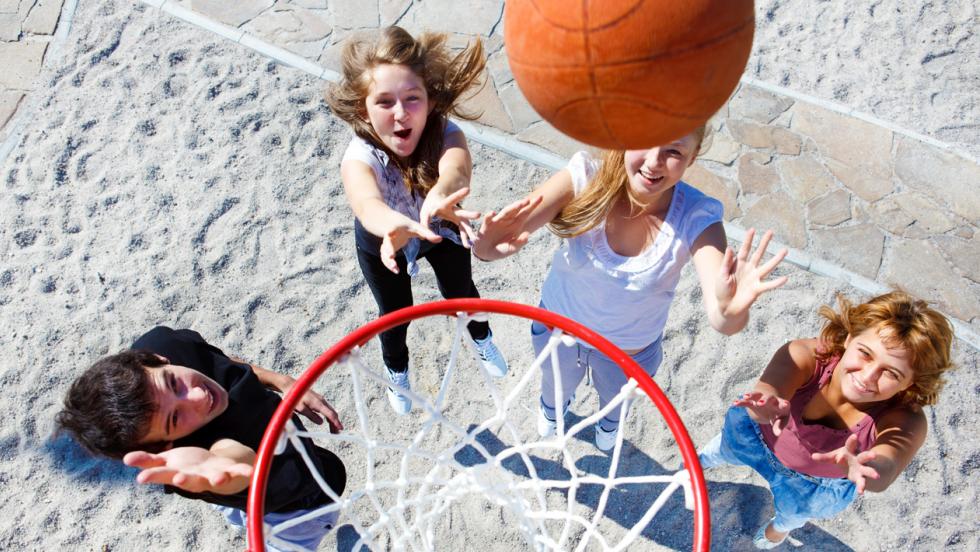 Sports and Leisure is an important work area in the UK. You can get work in Sports and Leisure in Gyms, and Leisure Centres and other places. Sports and Leisure helps you with you social skills and being engaged in the community. Jobs in Sports and Leisure might suit people who are:
But jobs in Sports and Leisure have places for all different types of people. To find more about work in Sports and Leisure read on.
What's it like working in Sports and Leisure?
There are many different job roles for everyone to choose from within the sports and leisure industry which also pay well, but there are plenty of jobs for people starting out.
Fitness instructors - organize exercise programs to improve people's health and fitness. You could take further training to become a personal trainer or teach extra activities. With experience and qualifications, you could become a senior instructor or manager.
Sports coaches - teach sports skills to individuals and teams of all sporting abilities. With qualifications and experience, you could become a coach development officer, helping other coaches develop their skills and qualifications.
PE teacher - Physical education (PE) teachers work in secondary schools and colleges, teaching sport and fitness to young people.
Outdoor activities instructors - Lead trips and teach skills in different activities like hill walking, climbing, canoeing, skiing and snowboarding.
Fitness Instructor Apprenticeship - Someone doing a job in sports and leisure while getting their qualification and helping other people improve fitness. 
Get Sports Work Experience
You can get Sports Work Experience in many different ways such as going to Local Gyms, talking to your Team Coach or Trainer, talking to your PE Teacher or talking to your Work Experience Coordinator.
Furthermore there are some Colleges and Universities you can ask if there is a placement available, such as Oxford Brookes, City of Oxford College and Oxford University Sport.
I got my Work Experience at the gym by asking them by email if they had a place for me for a week during the certain days I had to do my Work Placement. They replied within three days of me asking saying yes they did, and to finalize details closer to the time of my Work Placement, and to come into the Gym to be shown around.
Tip: Try and get your Work Experience sorted out sooner rather than later!
My week working at the gym has given me a massive boost of knowledge of the Sports and Leisure industry and the range of jobs I could get from it. It also made me think about how much time and effort is put in to make the gym run well, and the high maintenance the gym has to be held in, to keep it running.
Sports and Leisure Apprenticeships
Apprenticeships are really good if you want to work and earn money at the same time. Places to look for apprenticeships include:
And also take a look at notice boards in local Sports and Leisure Centres, and their websites.
Tips - You can look for Apprenticeships before you are ready to apply for them. Sign up to apply for apprenticeships and get updates about new job offers at the National Apprenticeship Finder.
Why I am interested in this career area
I am interested in this career choice because I love sport and I like doing physical activities and getting outside and play different sports that I like to do. Doing sports is a way to get me out the house and running about in the fresh air which is both healthy and fun which makes young people like me happy.
My plan for after I leave school is to get into the Sports Industry and be a teacher of sport, such as Basketball or Football, but I haven't finalized my choice of preference yet.
Sports and Leisure is a good industry to get into because there is a huge range of jobs available for everyone to get into, depending on your preference.
Sports and Leisure in Oxfordshire
If you want to get into Sports and Leisure careers it would be a good idea to do some type of Sports and Leisure yourself. Many Sports and Leisure organisations offer a range of different Sport and Leisure activities that all young people are welcome to join in with, even if they don't do any sports yet. If you do Sports and Leisure yourself, you will know what type of work in Sports and Leisure Career you want to get into, depending on what sports you do.
In Oxfordshire there are a numerous amount of Sports and Leisure Centres which are good for young people to do sports and exercise in, such as:
Take Action - Many of these places in Oxfordshire offer Sports and Leisure Job opportunities, why not explore them today?
Also there are many activities that go on in Oxfordshire which help young people to meet new people and get involved more and they experience new things. You can find them listed on:
Where you can study to work in Sports and Leisure 
You can study Sports and Leisure in many places around Oxfordshire. There are many courses that you can study in Sports and Leisure in many different Schools, Colleges and Universities across Oxfordshire. Courses available include:
There are lots of other courses available - search for sports or leisure on your local FE College websites.
Take Action - Talk to your careers supervisor at school about careers and study choices in Sports and Leisure.
The places that you can study Sports and Leisure are in different places In Oxfordshire such as:
You can study sport as a degree in Oxfordshire and learn about Sports and Leisure in places such as:
You can find out more about careers in Sport from Sports England.
This page was written by Work Experience Student Tinotenda Mitchell.
Find out more
Active Oxfordshire
&nbsp&nbspActivate Oxfordshire helps increase participation in sport and physical activity in Oxfordshire.
Careers in Sport
&nbsp&nbsp Careers in Sport has become the go-to organisation for young people embarking upon their sporting career.