Youth Hubs in Oxfordshire
Youth Hubs are a new initiative from the Job Centre to help younger jobseekers (those aged 16-24) access the opportunities and support they need to find work and get ahead!
Image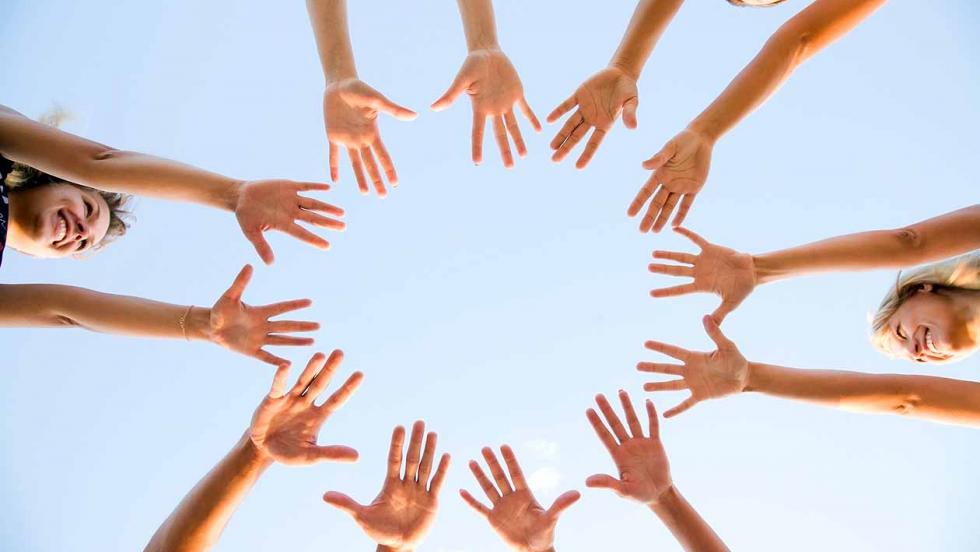 We know that young people are having a difficult time right now. With learning and training disrupted, job opportunities drying up and the threat of an economic downturn, it can feel like the odds are not in your favour. This is why the Oxfordshire DWP and Jobcentre+ are linking up with partner organisations across Oxfordshire to set up Youth Hubs. We want to help younger job seekers access the high-quality opportunities they deserve.
In the future you'll be able to access your local Youth Hub in your local town or city centre. But right now, we are joining up with partners in the Thames Valley to offer support and help at a distance, which you can access from home and in your own time, through online sessions, webinars and more.
Crucial: If you are aged 16-18 and not in employment, education or training, extra help is available. Register with the EET Service now to let us know you are NEET, and request help from your local EET worker to get extra help and support to re-engage with learning, find a job, or sort out any kind of problem. 
What can I access right away?
Oxfordshire's Virtual Youth Hub is open right here on oxme.info, so you don't need to wait to get support. Find something that suits you and get started right now:
1. Get the basics sorted
We recommend that all young job-seekers contact their local Job Centre Plus for tailored support, and register with the UK government Find an Apprenticeship Service so you can apply for apprenticeships.
2. Talk to a worker or adviser
For lots of people, this is the first step. When you contact the Job Centre, the Young Person's Work Coach can provide support. But there are other options:
CHOICES Earning and learning sessions are open to all young people aged 16-18 who are Not in Employment, education or training. If you're aged 16 or 17 and not sure what you're doing next September, have dropped out or are at risk of dropping out, or have barriers or difficulties with accessing learning, this is the session for you.
The Mental Wealth Academy offers support with things like anxiety, stress, social skills, identity and managing emotions to young people aged 16-24. This is a non-clinical service, and you can refer yourself to the Mental Wealth Academy, or start slower by following them on Twitter @MWAcademy_ Instagram @mentalwealthacademy or Facebook. If you think mental health issues are getting in the way of you getting ahead, this is the service for you. 
Unlocking Potential helps young people aged 17-21 who haven't been in work or education for at least 6 months, to achieve their goals. We will provide support and create an individual plan to help young people address the barriers that are stopping them from progressing. These could be barriers such as anxiety, housing, benefits advice, access to training, CV and careers advice, supported access to employers, etc. You can refer yourself or you can be referred by anyone that is supporting you by contacting chris@aspireoxford.co.uk and find out more from https://www.aspireoxfordshire.org/young-people-not-in-education-employment-or-training
Princes Trust help young people aged 11-30 get into work, education or training, and you can referred by a friend, parent or via Job Centre plus. If you need help to discover your potential, this is the service for you.
EMBS offer Youth Club and Summer programme in Oxford and training, adult courses, mentoring and more in both Oxford and Banbury. If you want a very flexible, supportive, community-based learning environment, this is the service for you.
3. Get social with the Oxfordshire jobseeking community
Looking for a Job? Follow @JCPThamesValley for Job tweets or explore the #OxJobs hashtag.
Under 18 and interested to know what opportunities are open to you? Follow @oxmeinfo on Twitter or @oxmeinfo on Instagram. On Facebook? Like the  Opportunities Oxfordshire Facebook Page. Prefer to get email updates? Register for our Hot Jobs email for opportunities and activities to your inbox weekly.
Excited about getting an apprenticeship? Follow @OxonApprentice on Twitter and join them and other apprenticeship fans in Oxfordshire every Thursday 1-2pm for #OAHour
There's lots more to explore, so don't stop there - all kinds of employers and agencies post opportunities, jobs and more. 
4. Do an online course or boost your CV
iDEA free mini courses are open to all ages but particularly suitable for those who want to improve their CVs and skills. People in Oxfordshire can access them for free and work towards iDEA badges mapped against the UK National Curriculum and Skills Framework for the Digital Age.
National Careers Service Webinars – find out about Linkedin Skills, online interviews and how to find jobs that aren't advertised. Access via the Young Person's Work Coach at your local Job Centre +.
Activate Employability Projects – Oxfordshire's FE colleges don't just have a rich offer for young people 16+! Those who are unemployed or at risk of losing their job can also find support and courses at their local FE College.
Free 2 Learn offers online resources to support job-seeking and more. 
5. Need more than just help with jobseeking?
It's not just about job-seeking. All the organisations listed on this page can help with other problems in your life too. They can talk to you about all kinds of things that might be causing problems, or stopping you fulfilling your potential. And if they're not the right organisation to provide the best help for you, they will help you find the support you need.
About the Oxfordshire Youth Hub Partnership
Lots of different organisations are involved in the Oxfordshire Youth Hub programme.
This includes Local and District Council partners, charities and youth projects, local colleges and learning providers.