Anti-Bullying Ambassadors
You can take action to stop bullying happening in your school.
Image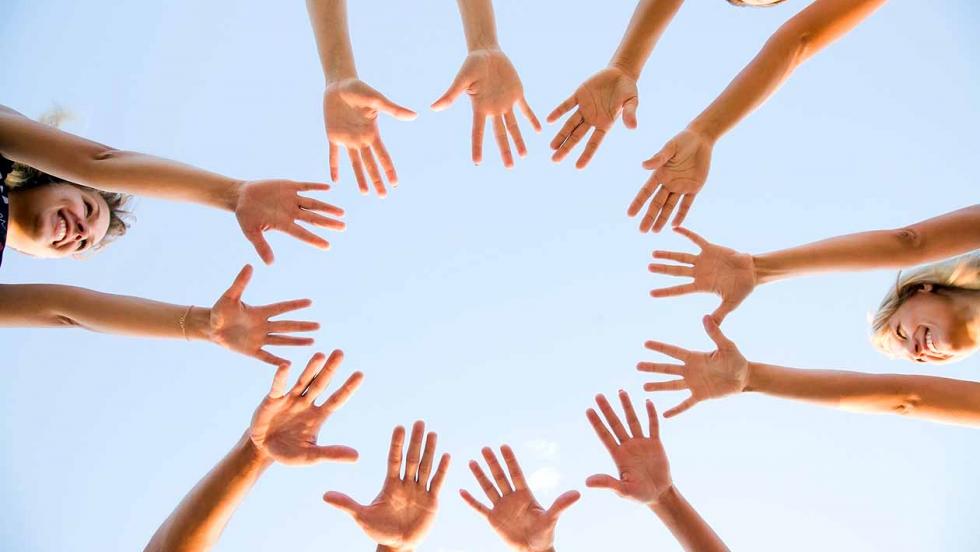 Get Involved
Are you in school? Do you want to help prevent bullying within your school?
Yes!
If so speak to your school about the Anti-Bullying Ambassadors Scheme - show them this webpage and let them know about the training course.
Crucial: Do you have any friends who would also want to help?
Aims of the scheme
To give you the confidence, skills and resources to help tackle bullying and promote an environment where bullying is less likely
Oxfordshire Anti-Bullying Ambassador Training
There have been many successful training days held in Oxfordshire. Contact Clare Pike to find out more.
Take action against bullying
Bullying may be common, but that doesn't mean it should be accepted. There are many ways to help.
Lots of people know bullying is happening, but don't tell anyone or take action to stop it. By taking action together we can stop bullying: not just for Anti-Bullying Week, but for good.
If you're being bullied
If you are being bullied, you are not alone. Most people suffer bullying at some point in their life: at school, at home, at work or in other places. Wherever it happens, it's wrong: it's a serious problem that has to stop.
There are lots of different things you can do to help yourself. But everyone has to find out what works best for them.
Try discussing things calmly with the person bullying you. Try changing how you react or what you do when you are being bullied (e.g. try not to overreact – the more you show how it affects you, the more they will enjoy it).
Do avoid being cornered in places where you can't escape, if there is a known danger point (for example, an alleyway on the way home from school).
Try talking to an adult you trust – for example, your parents or a teacher.
Some kinds of bullying are illegal but all kinds are serious. If you are being bullied it is very important that you take action to make it stop.
If you've seen someone being bullied
If you've seen someone being bullied, it can be hard to know what to do. You might find yourself wanting to ignore what's going on, or even join in. You might be scared or upset. But doing something about it will help you feel better in the long run. You can help by:
Not ignoring it or pretending it hasn't happened.
Comforting and supporting them to take positive action to stop the bullying.
Seeking the advice of an adult you trust, if you feel too overwhelmed by tackling it on your own.
Keeping safe yourself – if you do approach the person bothering you, make sure enough sensible people are around to stop a fight from happening.
Don't feel bad if you can't sort it out right away. Stopping bullying is very hard, particularly if the person doing the bullying has a lot of power.
If you are bullying someone
You might bully someone because you feel you have good reason to – perhaps they have upset you, or they do things that annoy you. But it is wrong to victimize someone else. The longer you do it, the more damage you do, not just to them but to yourself.
People who bully are four times more likely to get involved in crime than other children or teenagers. They also grow up to have bad social skills and are more likely to develop addictions. Bullying can easily become a habit which will damage your relationships in the long term.
Take action to stop bullying now:
Avoid situations where you get violent or might hurt someone.
Think about how the other person might feel.
Try talking to someone about how you feel and for help in stopping.
Learning how to be nice to people and control your own behaviour can be difficult and stressful. Don't feel too bad if you don't get everything right at once. It can be a slow process.
Many young people who are having problems with their behaviour find talking to someone like a mentor, counsellor or other worker can really help. You can ask about support to improve your behaviour from your School Health Nurse.