Apprentice Away Day 8th March – Hill End Camp
Image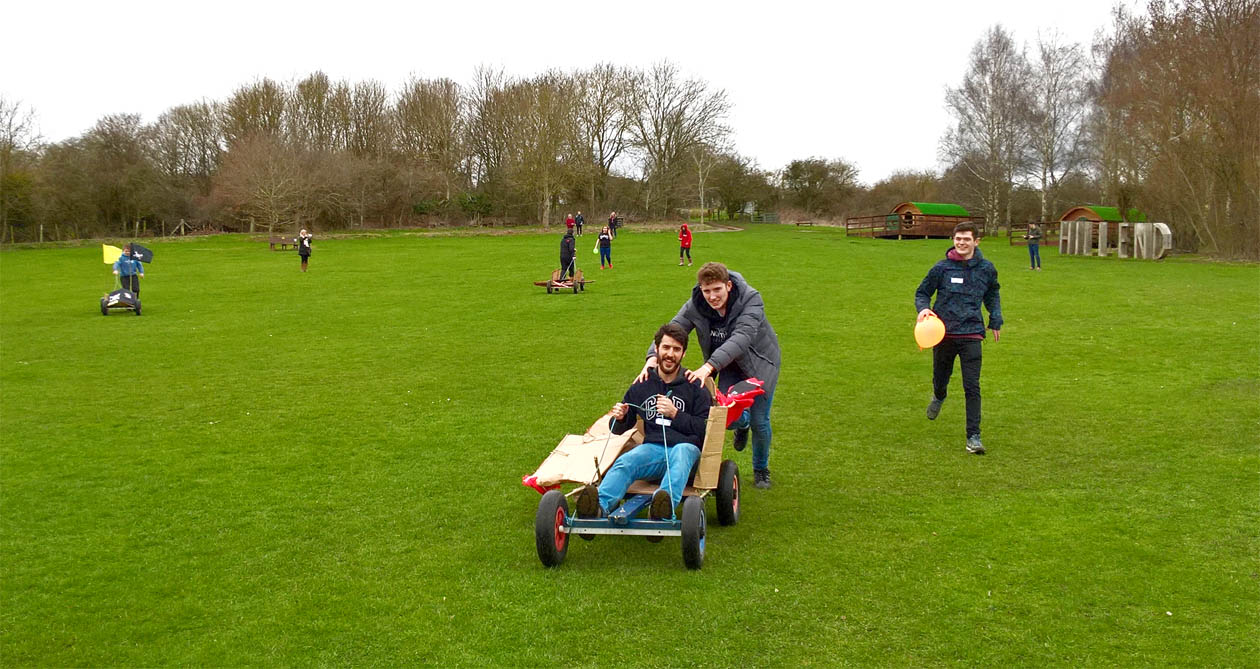 In the honour of National Apprenticeship Week Oxfordshire County Council held an Apprentice Away Day event for all of their Apprentices at Hill End Camp!
The Apprentice Away Day event was action packed from the start. As a Social Media and Digital Marketing Apprentice myself I was delighted to take part in the Apprentice Away Day event which was a great team building experience. The Apprentice Away Day also gave me the chance to meet other Apprentices that work for Oxfordshire County Council. It was great to hear about their personal experiences as an Apprentice.
Our first task was to get involved with a few icebreaker games which were a great way to get to know everyone whilst having fun. Our main task was revealed on the day. We were split into teams of four and our task for the day was to build our very own buggy! However, we did not just have to build our own buggy we also had to ride the buggy down a Hill whilst keeping a balloon attached to us until we got down the Hill and the team with the most balloons at the end won!
Building our very own buggy was a fantastic experience. We had to pick a theme for our buggy's which were selected at random! For our themes we had Aviators, Submarine, Bus and Pirates! My team got the theme Aviators! It was a great creative and exciting challenge! Once we had created our personalised buggies it was the moment of truth as we had to take turns to ride the buggies down a hill whilst collecting as many balloons as possible. This was an entertaining team challenge to say the least!
To round off our great Apprentice Away Day we got the chance to listen to a personal Senior Managers experience of when they were an Apprentice themselves. It was great to hear how far they had come and how an Apprenticeship had started their career journey!