Are calories creeping up on you?
Image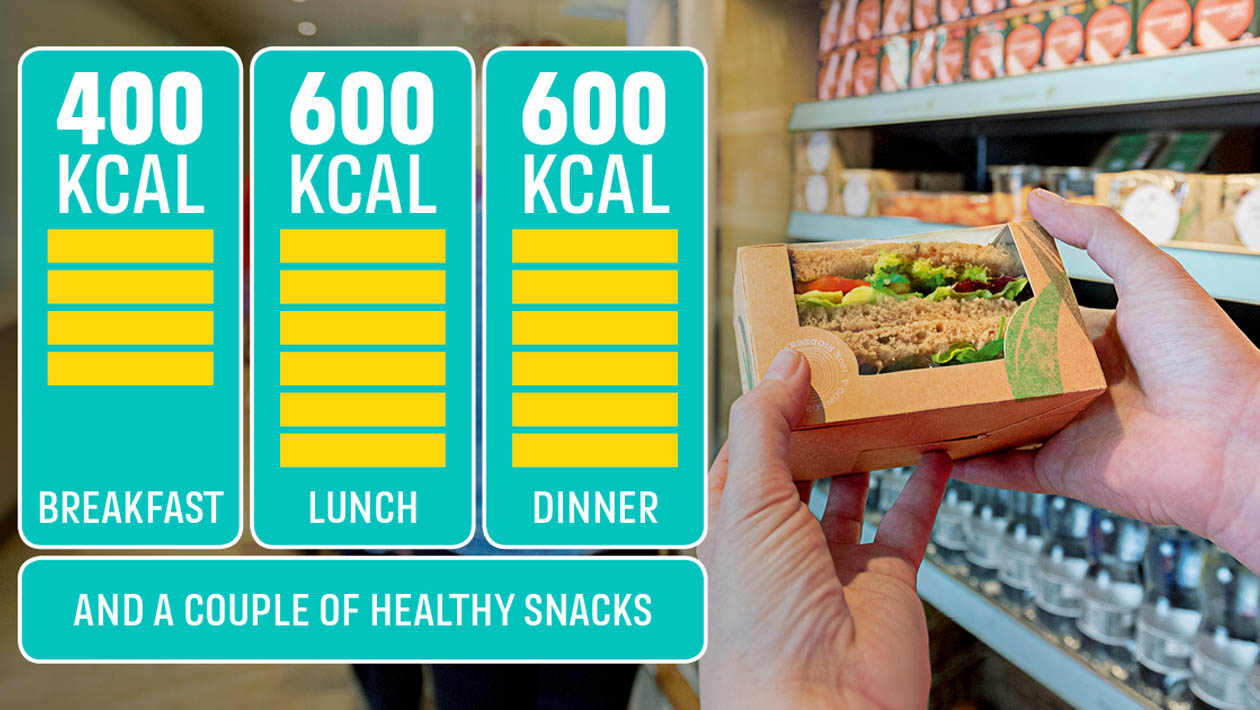 Many people eat more calories than they realise, or need - especially when they eat on the go - but it's easy to make healthier choices and avoid unhealthy weight gain.
Many of us consume more calories than we realise – an average of 200 to 300 extra calories per day. Over time, these extra calories can creep up and cause unhealthy weight gain.
Public Health England's new One You campaign provides adults with a simple tip to help them make healthier choices while out and about: aim for 400-600-600.
400 calories for breakfast
600 calories for lunch
600 calories for dinner
Plus a couple of healthier snacks and drinks in-between.
Major retailers have joined forces to support - providing a range of options to help shoppers find meal options around 400 calories for breakfast and 600 calories for lunch and dinner.
So, whether you're picking up breakfast on the way to college, grabbing a snack on the way back from school or nipping out for your lunch hour, you will be able to find healthier options like:
Low and no-sugar drinks
Lighter sandwiches
Low calorie snack bars and crisps
So if you are looking to eat a little healthier, try a healthier choice today and aim for 400-600-600. Because there's only One You.
Do young people need more food than adults?
When you're growing up, you need a good mix of healthy, nutritious food, and you do need to eat a bit more than adults, especially if you're going through a growth spurt! But it's still easy to overeat, especially on high calorie, low nutritional value food like sugary drinks, snacks and sweets. Eating a healthy, balanced diet will help you fill up, and keeping active will make sure you burn off any extra calories.
This video from Public Health England, aimed at health practitioners, is a great guide to the risks of child obesity and how children and families can be supported to avoid future health risk:
Find out more
NHS One You
&nbsp&nbspGet healthy, give up smoking, improve how you eat, get active - all the information about how to be healthier form the NHS