Image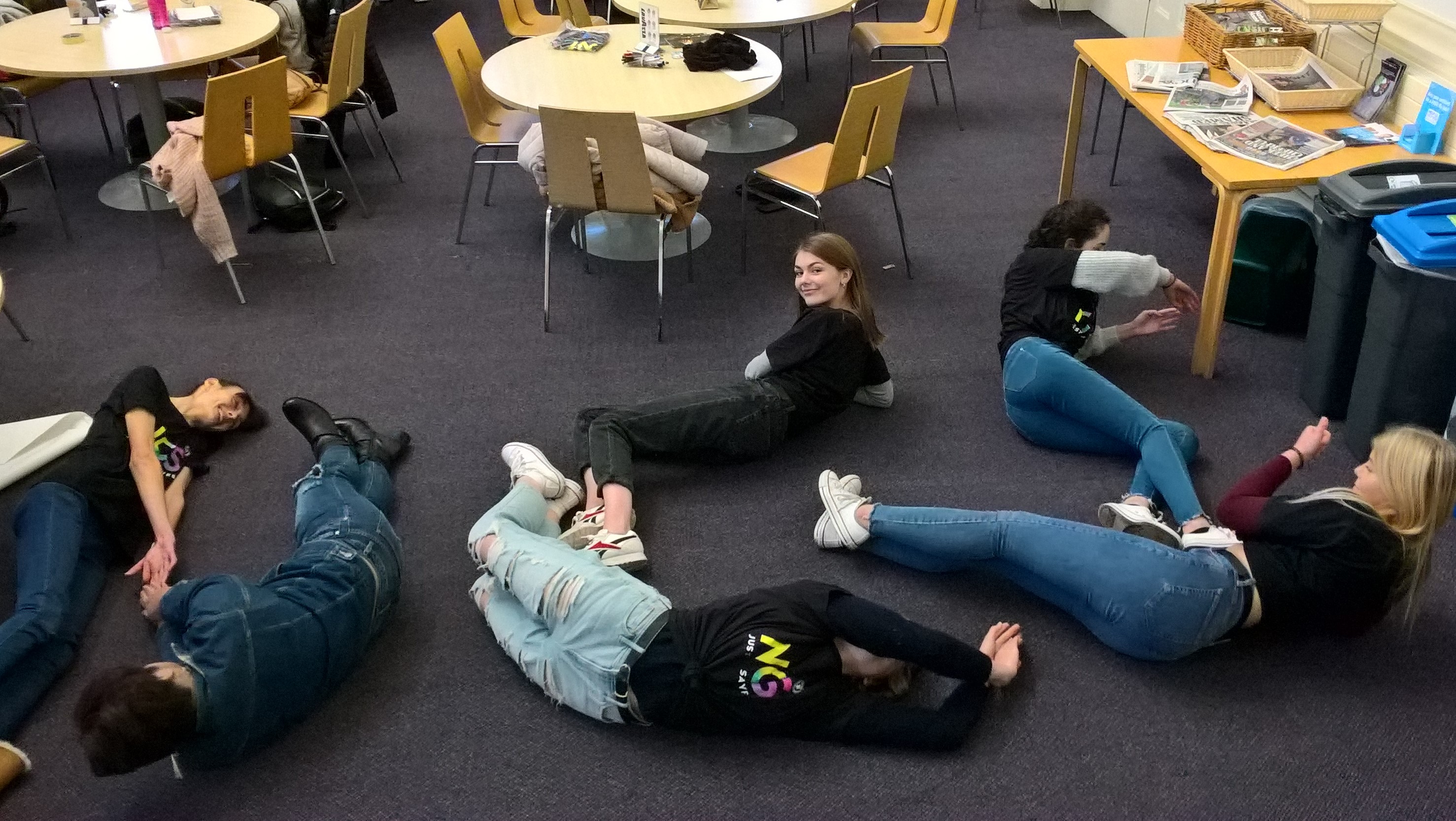 This years Autumn NCS programme has begun! After a week at Woodlands and three days completing personal development workshops, the young people begin their social action phase.
The Residential:
On Monday 22nd October this years Oxfordshire Autumn NCS programme began a four night stay at Woodlands in Wales. During their stay the young people took part in three main activities, these were: High Ropes, Caving and Caneoing; as well as a they all took part in a team quiz and film night. - There was a prize for the winning quiz team, and for the best quiz name, which was Quiztina Aguilera!
Personal Development:
After their stay at Woodlands, it was time for the personal development workshops, this took place over the space of three days and gave the young people the chance to develop, and gain important life skills. On the first day the young people learnt some first aid and how to become more confident, especially with public speaking.  Furthermore to this, the young people also took part in a group activity which allowed them to plan and deliver a TED talk on a topic of their interest. These ranged from Mental Health, to Ocean Pollution.  - There were some really meaningful and creative talks. On the second day the young people learnt more about politics, including the criminal justice system, as well as this they took part in the T-Shirt competition in which they had to take themed photographs (for example a film scene), in their NCS shirts; once again there were some really creative photos produced. On the last day the activity was an NCS Dragons Den which allowed the people to think about their social action. In the afternoon we had a visit from female boxer Hannah Beharry, who talked about her story to success.
Views from the young people:
After speaking with some of the young people during the week it's clear that they have enjoyed their time so far, here's what some of them enjoyed most:
"I enjoyed caving".
"I really liked meeting new people, and making new friends"
"The best part of the week was being pushed out of my comfort zone and gaining confidence"
"After taking part in canoeing, I have found a new hobby I'd like to continue!"
I was also interested as to why the young people decided to take part, here are some of the reasons:
Some took part to allow them to complete their DOFE
Benefiting their CV and meeting new people was a popular answer
And others took part for a laugh and to meet new friends!
Find out more
Autumn NCS Diary Video
&nbsp&nbspA slideshow of all the exciting things that happened when this years Oxfordshire's young people took part in the Autumn NCS programme.