Be water aware this spring on Oxfordshire's rivers
Image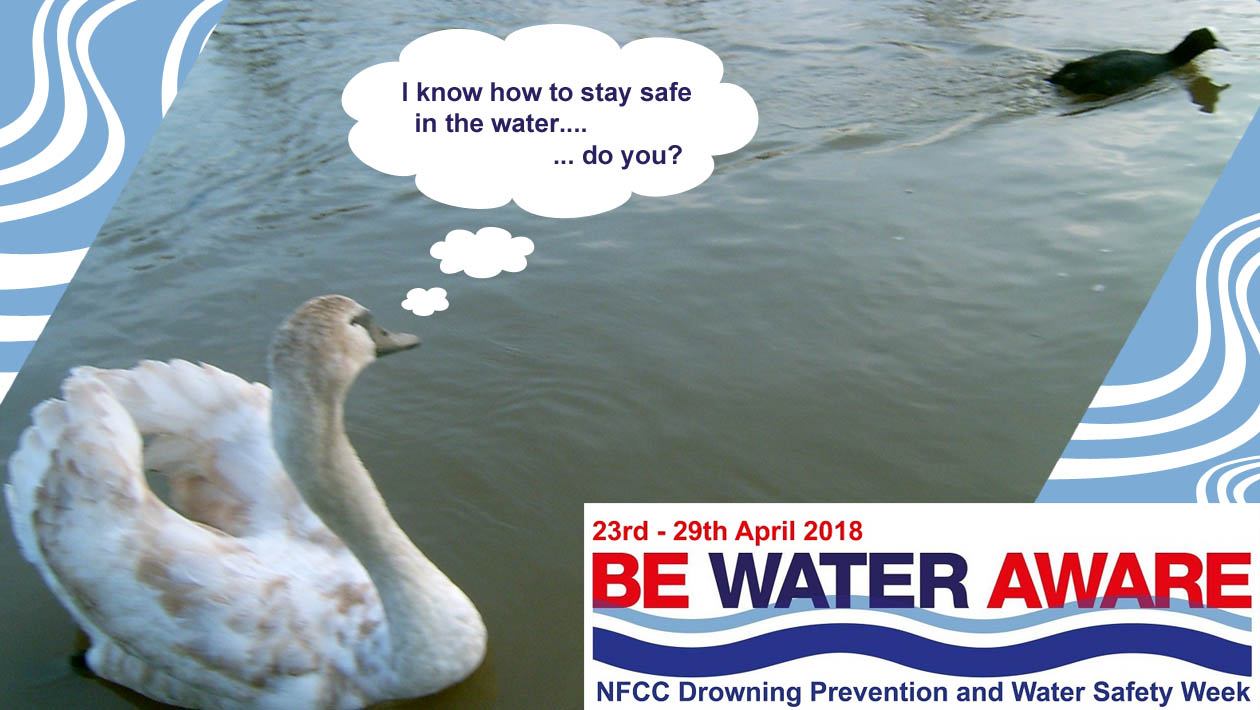 Drowning Prevention and Water Safety Week takes place every April and this year we are sharing tips, statistics, facts, skills and knowledge to help you stay safe in the water this summer and for your whole life!
April 23-27 is the National Fire Chiefs Council Drowning Prevention and Water Safety Week, and we are supporting this with messages about water safety for young people in Oxfordshire, to help everyone stay safe and have fun in and around Oxfordshire rivers, canals and waterways..
Statistics and facts about Water Safety
Think pool safety - in 2017, 74% of fatal children drownings under 15 years old happened at home, and 4% of these deaths were in tiny little paddling pools!
You don't have to start in the water - in 2017, 77 people died because they fell into the water while out on a run/walk.
Currents are the reason for over 50% of river drownings, as people don't realize just how strong they really are until they are in one. 
Tips and tricks for keeping safe in the water:
Reduce the chance of you or your friends or family being involved in an accident in or near the water with these five tips:
If there is high or fast water, or floods, keep your distance.
When you are having fun by the river, keep an eye out for everyone.
Make sure someone like a parent knows where you are and what you are doing.
If you or a friend have been drinking or talking drugs, don't take that scenic route home by the river, you don't want your night to end in a nightmare.
If you do pull the short straw out of one million straws and fall in, don't panic! Call for help and swim to safety.
You can learn how to swim, if you are not able, at your local pool, leisure centre or swimming club. Find yours on Activities Oxfordshire.
Skills and Knowledge to help you enjoy the water:
The most important thing to do before taking part in any type of swimming is to identify your limits, take notes of the environment and don't do anything you aren't sure about doing. It is always best to have some form of supervision, whether from a lifeguard or a parent. Have greater freedom to enjoy yourself in and around the water by knowing your skills and limits like the back of your hand!
Use Buoyancy aids - don't be embarrassed, it could save your life.
Learn first aid and CPR – look for courses at your school or local clubs.
Don't take risks – accidents can happen for the strongest swimmers.
Know where safety equipment is and how to call for help.
Enter the water slowly - be aware that cold shock can happen to anyone.
No matter where are around the water this spring and summer, be water aware but just as important, HAVE FUN!  
By Work Experience Student James Gild