Image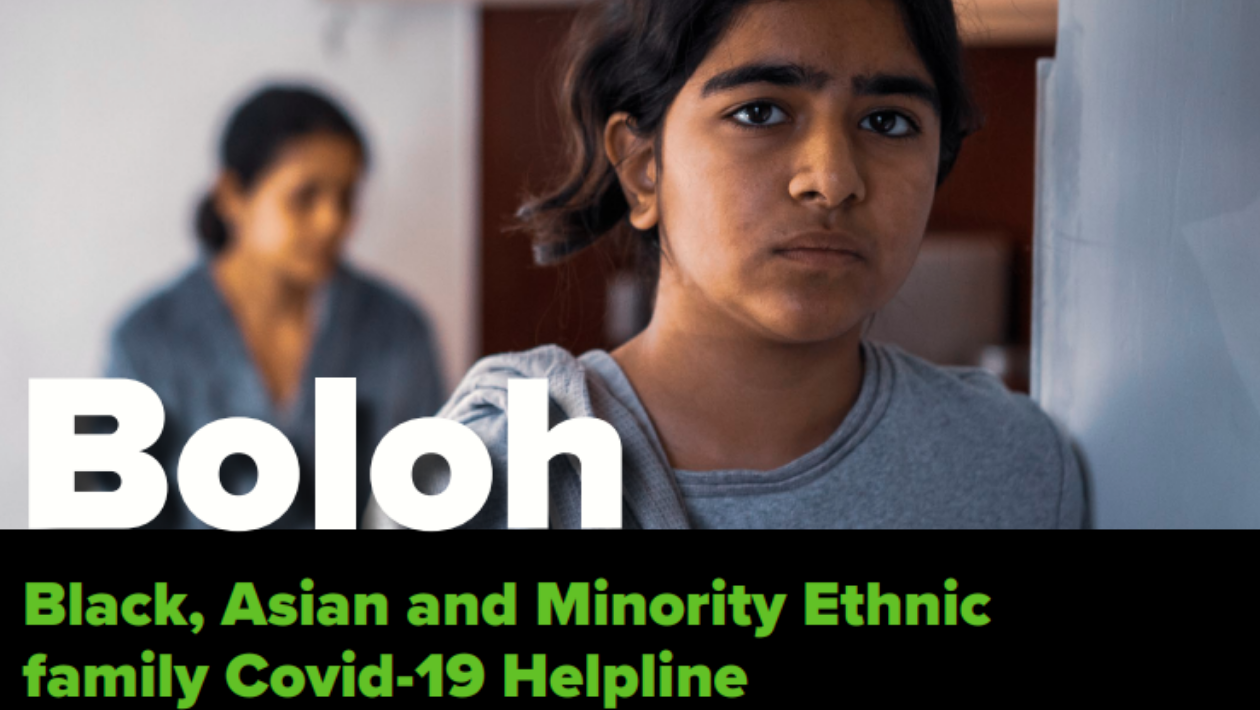 Black, Asian and Minority Ethic family Covid-19 helpline.
The Boloh Helpline is a new free service which launched last October by Barnardo's with funding from the National Emergencies Trust.
Who can access support and what support is available? 
If you are a Black, Asian or Minority Ethic child, young person, parent or carer whose been affected by Covid-19 you can use the helpline to access support with your worries, problems and stresses. The helpline can also provide emotional support, pratical advice and signposting to other organisation that can offer further help. 
How can I access support?
You can access support via the phone helpline which is open from Mon-Fri from 10am-8pm and Sat-Sun from 10am-3pm. The phone number you should use it 0800 1512 605.
You can also use the online webchat by clicking on the icon on the bottom right on the Barnardos website. Support is also available by email: Boloh.helpline@barnardos.org.uk