Child Sexual Exploitation - are you aware?
Image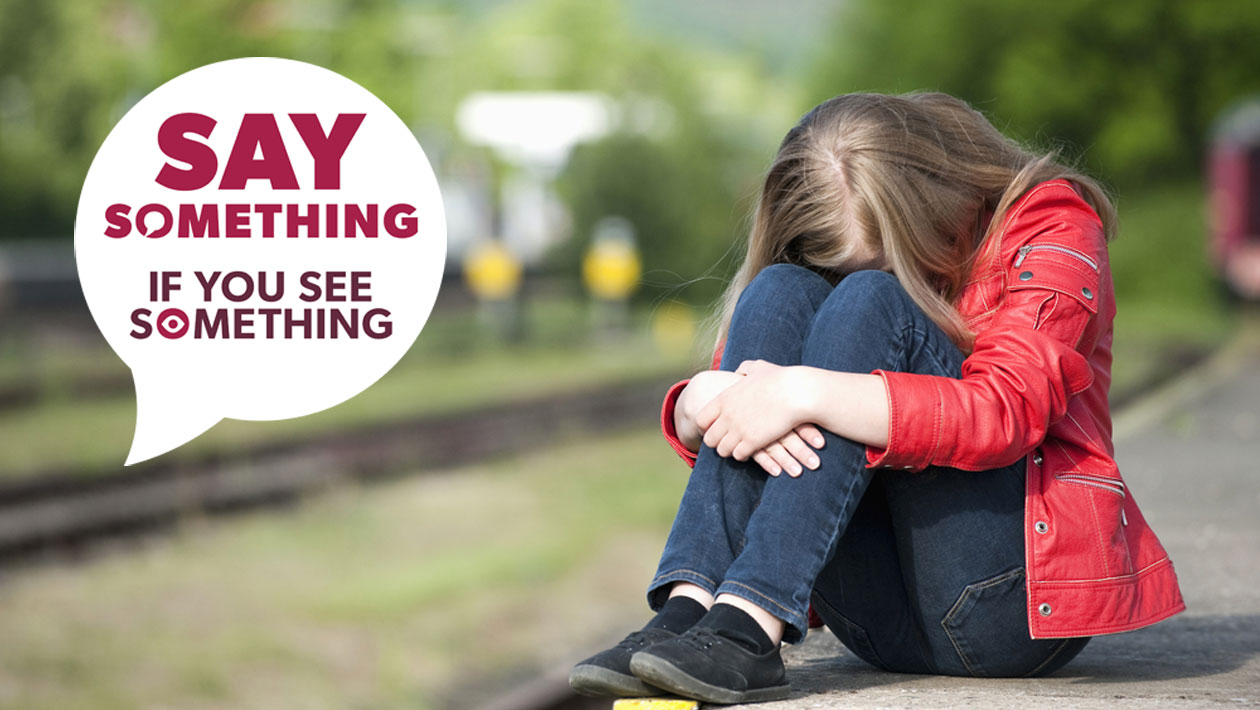 March 18th is the day the world unites against child sexual exploitation - make sure you would know what to do, if you're worried about yourself, a friend, or anyone else
Child Sexual Exploitation happens when anyone tries to force or persuade a child (anyone under 18) to do anything sexual. It can happen to boys or girls of any age, and the effect on them can be devastating. 
Anyone who exploits, hurts or abuses children is breaking the law. This Child Sexual Exploitation Awareness Day, learn to spot the signs, ask for help, or report a concern.
Who does it happen to?
Child Sexual Exploitation can happen to anyone. But some people may be more at risk, for example:
Children who are excluded from school, or not in employment education or training
Children who drink a lot, or use drugs
Children who are very friendly, trusting or lonely
This doesn't mean that the children have done anything wrong. You won't get them in trouble if you report a concern to a trusted adult (for example, your School Health Nurse or somebody else at your School or College). They will be safeguarded and supported.
In Oxfordshire we have a special team that supports young people called the Kingfisher Team, especially to help stop Child Sexual Exploitation. If you think you are being abused or are worried about a friend you can contact them directly on 01865 309196.  
Where does sexual exploitation happen?
Sexual Exploitation can happen in all kinds of places - at home or in the house of a friend, or in your local community, in places like parks and shopping centres. Sometimes it can involve people your own age, or even younger. Often abuse happens partly online, with the abuser getting hold of contact details and using these to force, persuade or encourage the child to do sexual things online, or in the real world. While following Online Safety advice can help with this, it can be hard to follow rules when the person you are talking to is someone you think you know and trust. 
How can I spot the signs?
People trying to abuse or exploit a child often start out by being nice to the child or the family. They might:
Promise the child lots of money or a good job
Encourage them to break rules and laws
Encourage them to keep secrets from friends and family
Offer to help out around the house or with jobs or chores
People who have been targeted often say that they were aware something was wrong, but felt that they couldn't back out, or that they didn't have a choice. They also say that they had early warning signs - ways that the other person behaved that made them feel anxious or worried. They say that they wish they had listened to those concerns and talked them through with someone they trusted, who took their worries seriously.
What can I do?
If your worried about a relationship, the best way to start sorting things out is to talk things through with an adult you trust. This could be a parent or someone at school like a school health nurse or teacher, or someone else like a Youth Worker, Family Worker or Social Worker.
For anything that happens online, you can report on the service you are using (like Snapchat, Facebook or Instagram). This helps make sure the accounts get closed down and the service is aware. You can also report to CEOP, or to your local police. 
The most important thing is to tell someone.
Find out more
Disrespect Nobody
&nbsp&nbspWorried about a relationship? Healthy relationships are all about respecting each other. Find out more