Image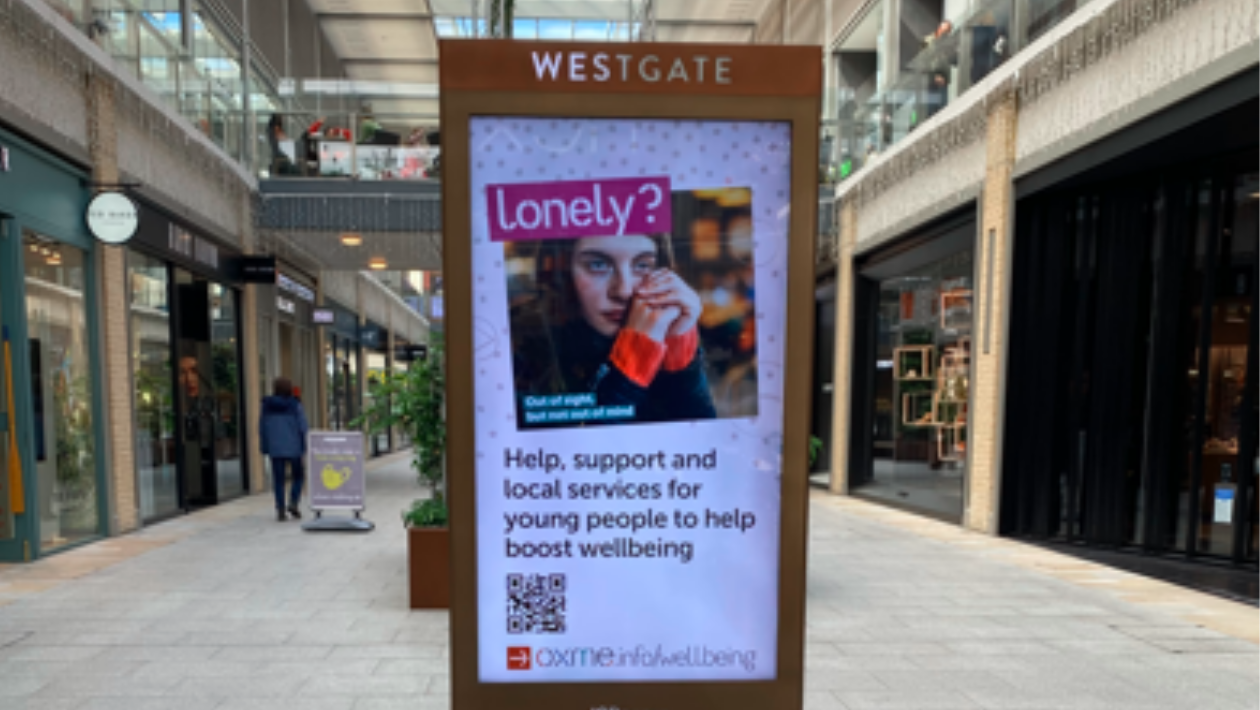 We've been advertising our new mental wellbeing hub in Oxford City.
Over the past few months we've been promoting our new mental wellbeing hub and as part of this we've been advertising on Oxfordshire buses and on digital screens in the Westgate - have you seen any of our adverts? 
What is the wellbeing hub?
Our new wellbeing hub is place where young people can get help, support and access local services to support their mental wellbeing. The wellbeing hub has four main focuses: Next Steps, Anxiety and Sleep, Isolation and Loneliness and Supporting Friends and Family.
Your wellbeing matters
While it has been a challenging time for everyone, finding ways to support your wellbeing can really help: stay connected with loved ones, take time out to focus on yourself and reach out if needed. 
Missed out adverts? watch our digital screen ad below.