Image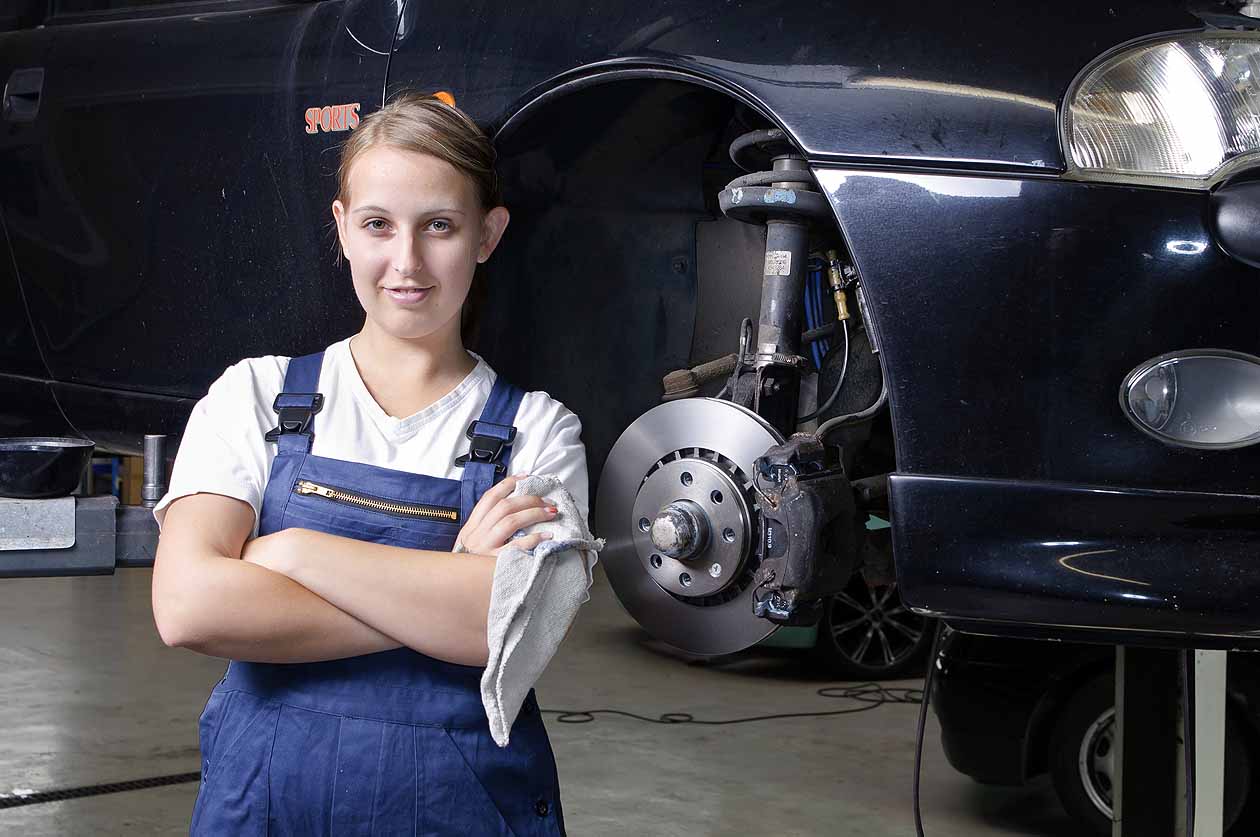 Robots, faster cars, better tunes, a cleaner environment, and making water flow uphill: what have they got in common? Engineering!
Engineering is a growing job market for creative thinkers who have good maths and science skills. It's about designing and making things, and creating ways to use technology to make life better.
There are hundreds of different types of engineering for every imaginable interest, here are a few examples:
An aerospace engineer might design the spacecraft for a Mars mission
Audio engineers craft sounds, like for the next blockbuster film
A civil engineer could design an earthquake-proof building
An electrical engineer might design circuits for mobile phones
A nuclear engineer could help harness fission and solve the world's energy problems
Instant Expert: Explore all of the engineering sectors and their training requirements, work environment, and salary ranges at EngineerJobs and The National Careers Service.
Routes into engineering
One of the most brilliant things about engineering is that there are so many different ways to get into it!
Apprenticeships
Apprenticeships allow you to earn money whilst learning. To gain an apprenticeship in engineering, you generally need 5 good GCSEs from A*-C including Maths, Science, and English.
Advanced or Higher Apprenticeships are for those aged 18+, they combine workplace training with studying. They can also lead to a vocational qualification or Bachelor's degree.
Traineeships
Traineeships combine work experience with maths and English support for those who need to gain GCSE qualifications.
Sixth Form and A-levels
If you're interested in getting an engineering degree through university, then make sure you choose your A-levels to reflect your choice of engineering sector. Maths, Further Maths, Physics, or Chemistry are typical choices, but certain types of engineering might mean you choose something different.
University Technical Colleges and Studio Schools
UTCs offer specialised curriculum for young people ages 14-19 who are interested in STEM (Science, Technology, Engineering and Mathematics) subjects. Click here to find out more about Oxfordshire's UTCs.
Vocational courses
Vocational courses offered at different levels and lead to real-life qualifications. They combine coursework with work experience placements and can lead on to further education or qualifications.
BTECs, Diplomas, NVQs, HNCs and HNDs are all examples of vocational qualifications.  
University
You can study for a Bachelor's (3 years) or Master's (4 years) degree in various engineering disciplines at university level. Make sure the university degree you are looking at is accredited by the Engineering Council, and read more about studying for an engineering degree at university level over at The Student Room.
Crucial: Find more about routes into engineering from Tomorrow's Engineers.
Finding an Engineering course or apprenticeship
Engineering courses are offered by a huge variety of learning providers in Oxfordshire, such as: