Guest article from CV-Library on work experience
Image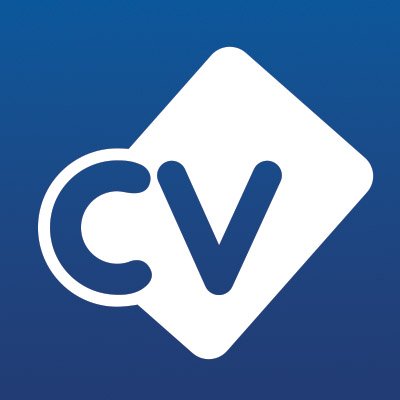 This guest article from CV-Library gives some advice and guidance on how to gain work experience that boosts your CV!
Having a strong CV is super-important when it comes to applying for apprenticeships and jobs, as the majority of people have one, and yours needs to stand out! Work experience is a great way to build your CV and make you stand out. Sophie from CV-Library has written us a guest piece which offers advice on how to gain work experience that will boost your CV.
How to gain work experience that boosts your CV
Employers love a candidate with relevant work experience. After all, education can only go so far in teaching young professionals the valuable, practical skills that are needed in the workplace.
Luckily, most job hunters recognise this. In fact, recent CV-Library research found that 75.8% of UK workers feel having no experience can damage your chances of getting a job when you're starting out in your career.
But don't panic if you're yet to gain some work experience. There are many ways you can get the experience you need to give your CV a boost, so read on and we'll explain how you can land one of these opportunities.
Decide what type of work experience you want
Work experience is a general term for lots of different opportunities; you can have long-term, short-term, unpaid and paid types. So it's important you decide what you want to do.
Begin by thinking about your needs. If you can't afford to take unpaid work, you need to look for companies that are willing to pay applicants. Then you need to think about how long you can do a placement for – it might be that you only have a couple of weeks free during the summer.
Below we've listed some examples of work experience:
Work shadowing: This involves following a member of staff and learning about their daily responsibilities. You won't normally carry out work yourself, but it's a great way to get a taste of a specific job.
Work experience (short-term): Many companies offer general work experience opportunities from one to two weeks. With these opportunities, you'll usually be given tasks to complete so you can get a more hands on idea of what someone does in that role.
Internships: These are usually longer work experience placements, which take place over the summer period. Often you'll have the chance to rotate through a company where you'll learn about different departments.
Work experience abroad: If you want some international experience, you could consider a placement abroad. It can be a great addition to your CV and give you the chance to meet new people.
Network, network, network
You've probably heard of the saying, 'it's not what you know but who you know'. Unfortunately, this is true for finding work experience. Many companies won't advertise that they do work experience, so having connections can help you set something up.
Make sure you tell friends, family and everyone you know that you're looking for work experience opportunities. After all, even if their company isn't right for you, they might know someone who can help.
Top Tip: Take this networking further by attending a career fair. These are brilliant opportunities to connect with new people and sell yourself to companies in person.
Apply to companies directly
Just because a company hasn't advertised their work experience, it doesn't mean they should be ruled out. You can send a speculative email, which tells them a little more about yourself and asks whether they would consider taking on someone on work experience. Begin with some research on the right person to contact – LinkedIn is a handy tool for this.
Look for a HR manager, an internal recruiter or the head of department for the area you want to work in. Be sure to include your CV in the email so they know who you are (if you're stuck with writing this, then CV-Library has a great page of CV templates).
Crucial: Your email should be written in the style of a cover letter, which explains why you want some experience, and displays your enthusiasm to learn.
Consider volunteering
There's many reasons why you should consider volunteer work. First off, it can provide you with a brilliant work experience opportunity in loads of exciting areas – it goes beyond volunteering in a charity shop, though that can also be great experience!
In actual fact, there are hundreds of different programmes out there for you to get involved with. It can also boost your CV as it shows that you're willing to invest time in others and causes that matter.
And don't forget there's also the feel good factor of helping others and knowing you're making a difference. Finally, it doesn't even have to take up masses of your time - a few hours here and there are enough.
How old do I have to be to volunteer? This depends on who you are volunteering with, but some places (like your local library and some charity shops) can take volunteers from age 14+.
Ready to gain work experience and boost your CV?
Work experience is a great way to boost your CV and impress employers. So ensure you put yourself out there and find the right opportunities.
By Sophie Blumenthal,  CV-Library
Find out more
CV Library
&nbsp&nbspFind out more about the CV library here.
National Careers Service
&nbsp&nbspInformation, advice and guidance to help you make decisions on learning, training and work.