Have you responded to your tracking letter, email or text?
Image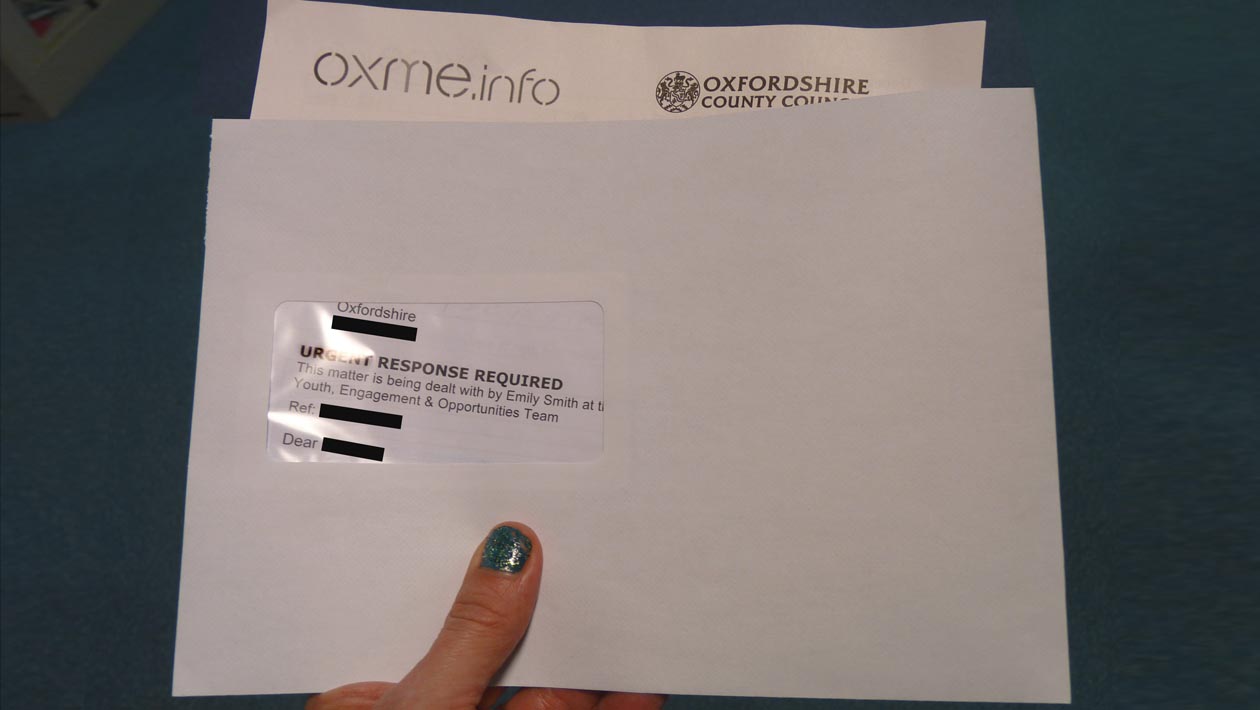 Every September, Oxfordshire County Council contacts all young people aged 16-19 to check they are receiving the learning they are entitled to; if you've recently had a letter, text or email from us, please respond as soon as possible!
Oxfordshire County Council has a duty to check in with all young people aged 16 and 17 in September, to check that they have received a suitable offer of learning, and offer support if they have not. This is so everyone gets the best learning opportunities, finds out about local opportunities, events and activities, and can get support quickly if they need it.
For most young people, we are updated by your school, college or training provider. But every year we need to contact some people directly, by email, text or sending out a letter. If you've recently received a letter like the one above, and not responded yet, please take a moment to update us:
Ways you can update us:
Whether you've received a letter or not, you can always let us know what you're doing in lots of different ways:
Online at www.oxme.info/register
Phone the Opportunities Team on 01865 328460
Complete the form you received with letter and return it using the Freepost envelope provided
Text T16, your name, date of birth and what you are currently doing to 07584 581196
Email your name, date of birth and what you are currently doing to opportunities@oxfordshire.gov.uk
Tell us via web chat - click on Chat Now or Leave a Message on any page of the website
Send your name, date of birth and what you are currently doing via Whatsapp on 07554 103345
Tell us via Facebook message to www.facebook.com/opportunitiesoxfordshire
If you haven't received a letter, but think you should have done (for example, if you have recently moved home, stopped school or changed a course, please let us know your updated details and what you are doing now (or request support if you're not sure) at www.oxme.info/register.