Loneliness Awareness Week
Image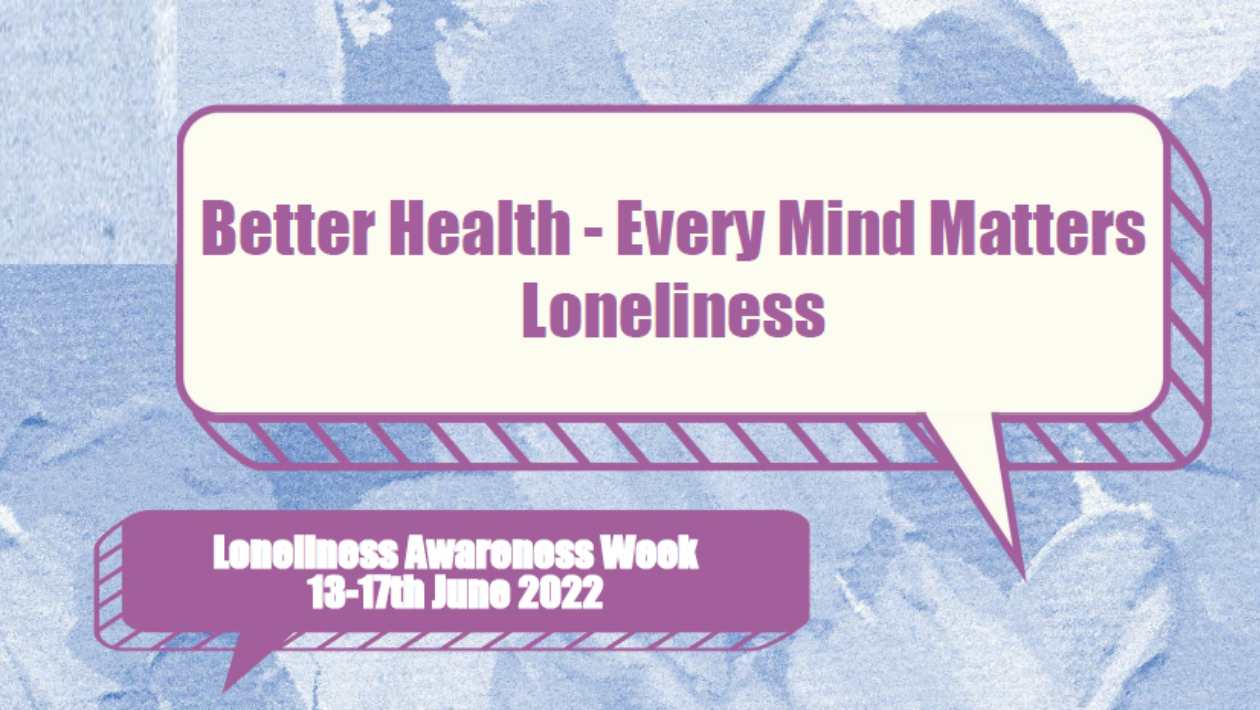 This week is Loneliness Awareness Week, an annual event which aims to reduce the stigma and encourage people to talk more openly about loneliness.
What is Loneliness Awareness Week? 
Loneliness Awareness Week 2022 takes place this week (13th-17th June) and is focused on reducing the stigma around loneliness and encouraging people to have more open conversations around it. 
Dealing with loneliness
Feelings of loneliness are something that we will experience at some point, but there are ways to deal with this, and there is lots of support available.  Having a conversation about your feelings can help. You could talk with a parent or carer, friend, teacher, School Health Nurse or GP.
There are also lots of places offering support including:
Take action: Get your personalised mental health action plan from Every Mind Matters for useful information and tips on supporting your mental wellbeing.
How can I get involved?  
Join in the conversation on social by using #EveryMindMatters
Check in with loved ones to see how they are 
Start a conversation with a loved one about loneliness 
Find out more
Oxfordshire Mind
&nbsp&nbspAccess support with your mental wellbeing from Oxfordshire Mind
Mental Wealth Academy
&nbsp&nbspNon-clinical mental health services for 18-25 year-olds across Oxfordshire.