Image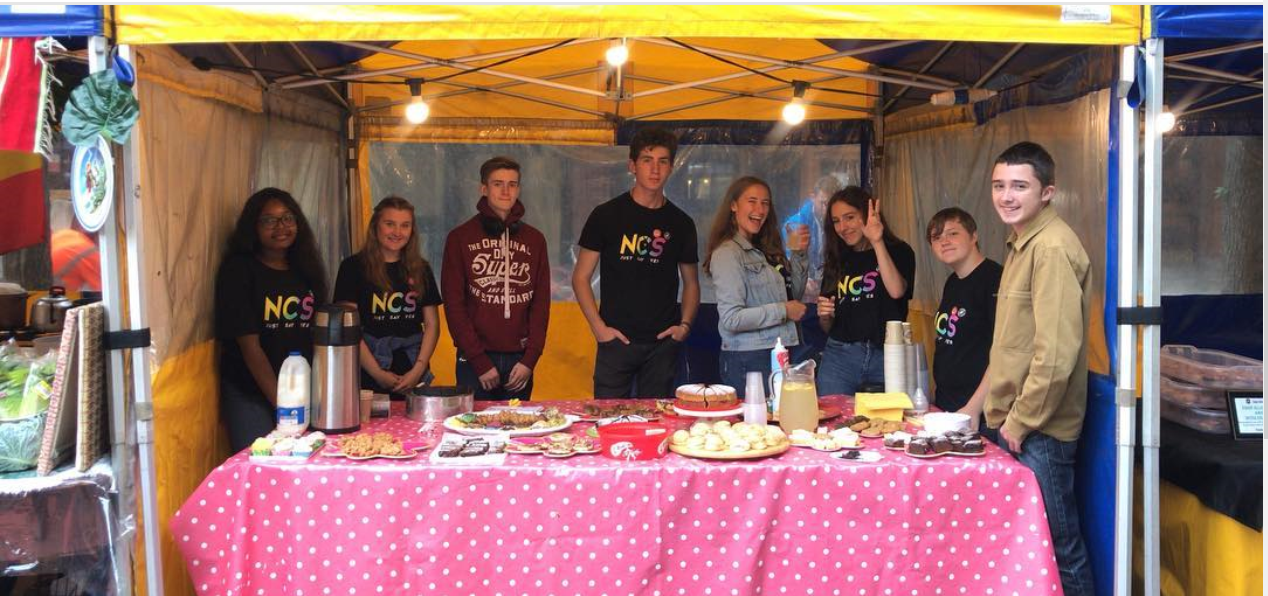 Team F are part of this years National Citizen Services who are raising money and awareness to help tackle homelessness in Oxford.
As part of the National Citizen Service each team completes a Social Action Week. For their Social Action Week they need to research, plan and carry out fundraising for a cause of their choice which links to the local community.
For their Social Action Week, Oxford Team F chose to raise awareness of homelessness here in Oxford. After some researching and planning the team decided to do a sponsored sleepout. This was a great success and raised over £300. When I spoke to team members they were busy running a cake sale on a market stall in Gloucester Green Market to raise more funds for the charity Homeless Oxfordshire. Everyone was really cheerful and enthusiastic and positive and they had loads of cakes to sell.
We were lucky enough to speak with Hal and Michael from Team F to hear about their experience of NCS:
What made you want to take part in NCS?
Hal: They came to our school and advertised it and I signed up. Michael: The NCS workers came to our school too, they really sold it to me.
What was the best part of taking part in NCS?
Hal: I really enjoyed the social side and meeting new people. Michael: Our visit to Kilvrough on the second week was great, with all the activities we did, it was really exciting.
What have you learnt whilst taking part in NCS?
Hal: I've learnt that its easier than you think to set up a fundraising event, such as this cake.stall we're doing today. We found that a phonecall can make all the different when planning and organizing events. Michael: Yes that was the case for the sleepout too.
What has been the most memorable part of the whole experience?
Hal: The whole thing! Michael: Caving at Kilvrough was amazing.
Would you recommend NCS? and if so, why?
Hal: Definitely - everyone should take part! Michael: I would recommend as it's something different!
Find out more
NCS Oxford Team F
&nbsp&nbspRead all about what they have been up to on their twitter!