Not sure of your next steps? Visit a CHOICES drop-in
Image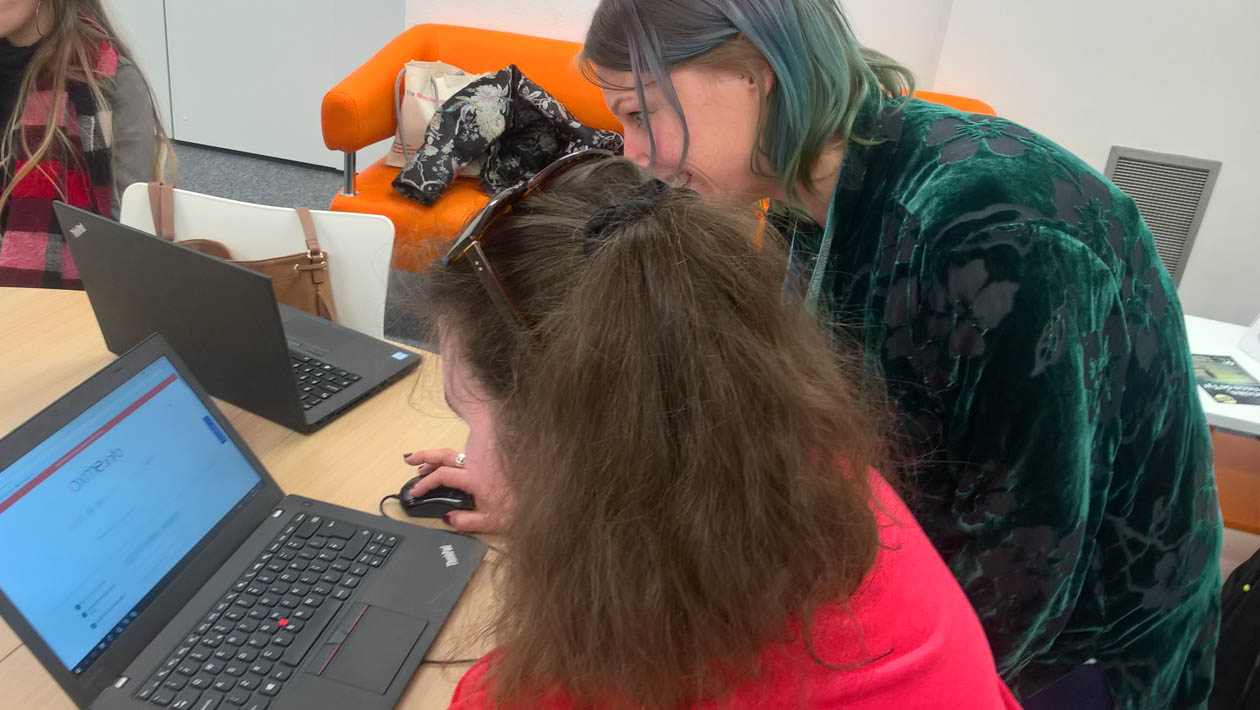 Exams are over and next steps beckon - but if you're not sure what you're doing next, help is available from Oxfordshire's CHOICES - Earning and Learning sessions for young people aged 16-20
Oxfordshire County Council's Education, Employment and Training service knows that sometimes it's difficult for young people to find their next steps. That's why we offer weekly CHOICES Earning and Learning Sessions in Oxfordshire's Children and Family Centres, or convenient town centre locations, to provide support to:
Young people aged 16-20 or up to 25 with learning difficulties or disabilities (SEND)  or those who are looked after or leaving care (LAC)
Those who are not in education employment or training (NEET) or at risk of dropping out
Support available includes access to apprenticeships, job interviews, training, support to re-engage with learning and more.
Drop ins take place weekly, but don't worry if you can't travel to the drop-in. Just call up the worker to arrange an appointment or access email or phone support.
IMPORTANT: During Coronavirus restrictions these sessions will be taking place online - click on the Live Chat button on any page of the website.
Contact the worker closest to you for distance support.
Abingdon Children and Family Centre, Stratton way OX14 3RG.  - call Tricia on 07393 001023 or Debbie on 07919 298348
Banbury Children and Family Centre, Hilton Road, OX16 0EF.  - call Karyn on 07879 212724
Bicester Children and Family Centre, Launton Road, OX26 6DJ.  - call Julie Bennett on 07776 995622 
Witney Children and Family Centre, Witan Way, OX28 4YA. - call David on 07584 481226
Oxford Central Library, Westgate Centre OX1 1DJ. - call Claire on 07557 082566 or Dave on 07801 621015
Didcot Children and Family Centre, Park Road, OX11 8QX.  - call Sabrina on 07827 947288
NEET to EET
We know that young people who stay in learning until 18 do better. They get jobs more easily, and are exposed to fewer risks like dangerous substance misuse, crime and exploitation. That's why the EET workers will do all they can to help you engage with learning and find the opportunity that is right for you.
Facts about NEET:
Young parents are at a higher risk of becoming NEET... which is why there are supports and benefits to help them stay engaged with learning
Young people who are NEET for more than three months are at higher risk of bad outcomes... which is why colleges offer in-year starts and engagement programmes
Young people with special educational needs or disabilities (SEND) sometimes need more time to find a suitable opportunity ... which is why we offer support up to age 25 
Just being NEET once can have a really bad effect on some young people ... which is why we use tools like the Risk of NEET Indicator (RONI) to identify young people while they are still at school for more support and schemes like Back on Track
Our skilled and knowledgeable EET workers can also provide information and guidance to help you solve any problems getting in the way of learning, like caring for someone at home, substance misuse or problems like anxiety or low confidence. They can help you access specialist support and really get things moving.
You don't have to go to a CHOICES session
We know that some people may be stuck at home or in a location that makes it hard for them to get to their local CHOICES session. That's why we work flexibly and can offer support in all kinds of different places. You can sign up online to get support from the EET Service and then we will work with you to get you the best support:
All young people aged 16-18 who are Not in Employment Education or Training should register for support - even if they're not sure that they need it.
Find out more
Back on Track
&nbsp&nbspSupport for young people who are NEET or at risk of dropping out from Activate learning and community partners across Oxfordshire
Supported Education
&nbsp&nbspAbingdon & Witney College offer a variety of supportive programmes and course options