Image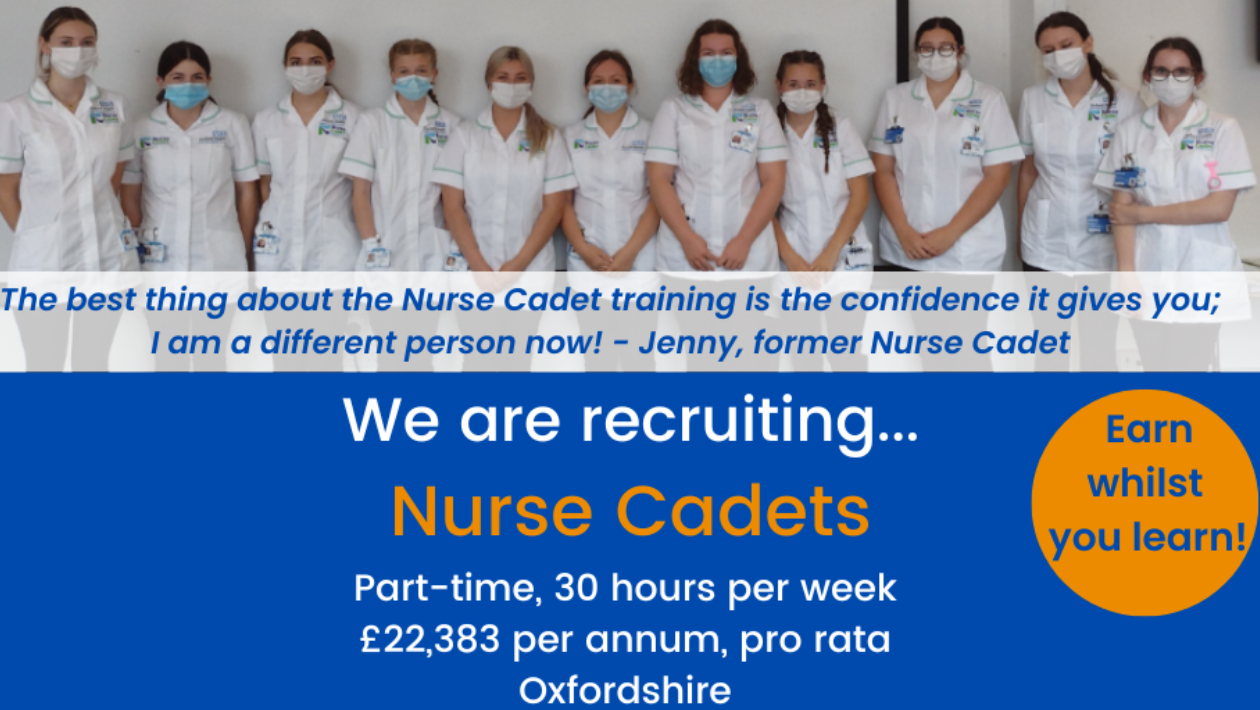 Oxford Health are currently recruiting for Nurse Cadets to join in September this year
The Nurse Cadet scheme is an opportunity for young people aged 16+ to join the NHS and work as an Apprentice Senior Health Care Support Worker.
As part as the Nurse Cadets, you will study one day perk week, earn while you learn, and get support to progress after the apprenticeship.
What are the duties of the job?
By being a Nurse Cadet, you will be caring for patients on the ward, gaining a Diploma in Health and Social Care, completing your Care Certificate, and working towards completing National Apprentice Standards.
What happens when I finish?
Once you have successfully completed, you will be guaranteed interview to study a Nursing Degree at Oxford Brookes, a Health Care Assistant job role at Oxford Health, or a Trainee Nursing Associate Apprenticeship with Oxford Health.
How do I apply?
To apply you must be a current Year 11 pupil, and have Predicated Grades 4's (or above) in Maths and English.
You should also be able to attend in-person interviews on Thursday 22nd June and a Selection Day on Friday 30th June.
You can apply online before 14th June.
Find out more