Oxfordshire Apprenticeship Awards 2022
Image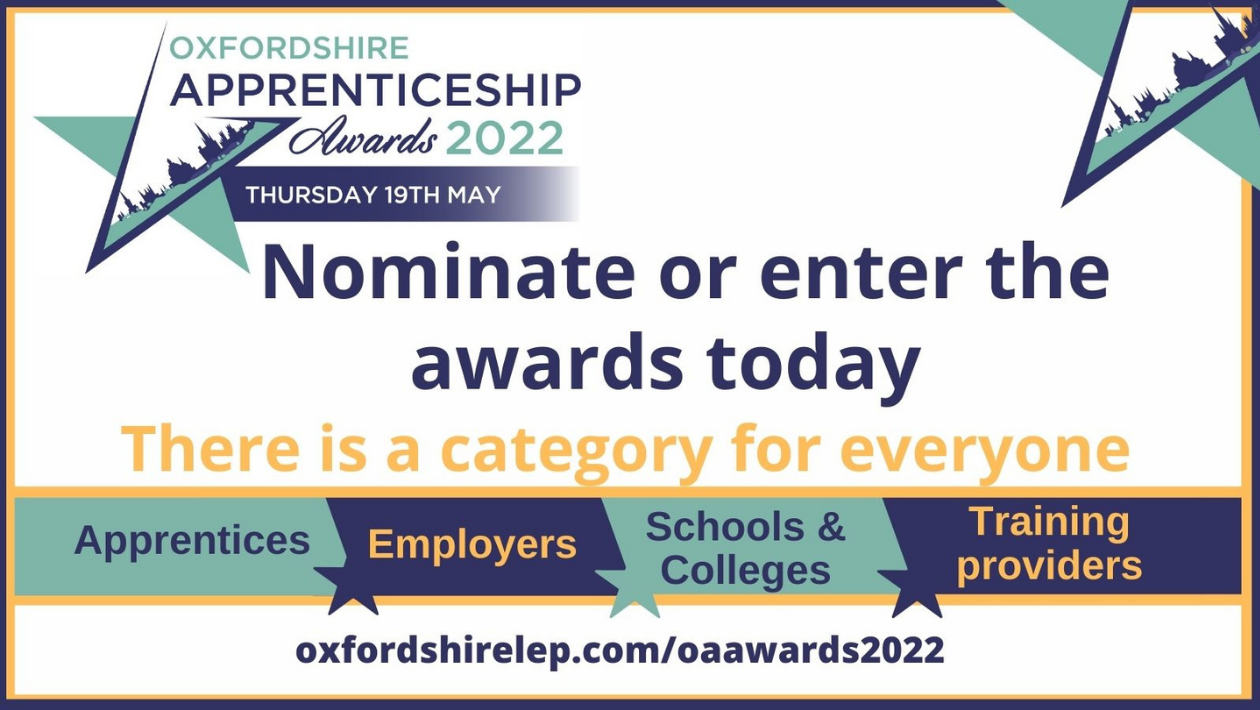 Entries for The Oxfordshire Apprenticeship Awards 2022 are now open and you can get your nominations in.
On Thursday 19th May 2022 the Oxfordshire Apprenticeship Awards 2022 will be taking place at a live virtual ceremony. The awards recognise the outstanding work that apprentices do. 
What are the categories?
There are lots of categories, including:
Advanced Apprentice of the Year
Higher Apprentice of the Year
Special Recognition Award
Shining Star Award
Who can I nominate, and how do I make a nomination? 
You can nominate yourself or someone for the individual awards. To make a nomination you can complete the forms on the OxLEP website - there is one for each category. If you want to make a nomination, you have until midnight on the 14th February. 
In the video below Apprentice of the Year 2020 winner, Teya, shares her tips on what make a good apprentice award entry or nomination.