Quit smoking this October with Stoptober
Image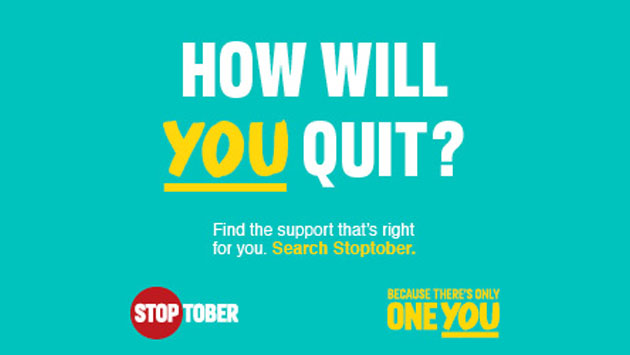 Stop for 28 days and you're five times more likely to quit for good!
Started smoking young? It's never too early to quit! Learn about how to get support from Stoptober and throughout the year.
If you quit today you'll:
Look better - smoking causes early wrinkles and yellow teeth
Save a huge amount of money
Be healthier - now and in the future
Be more attractive - most people prefer kissing non-smokers!
Stoptober is back for 2016 to encourage smokers across England to quit during October. There are lots of ways to take action!
Choose your way to quit:
Get daily emails from Stoptober
Chat to the Facebook Messenger Bot
Talk to your GP about stop smoking medicines which can help
Ask family and friends to support you
Contact SmokeFreeLife Oxfordshire on 0800 246 1072 or text QUIT to 66777 for free local support
Find out more about the costs of smoking, your health, and how to quit here.