Image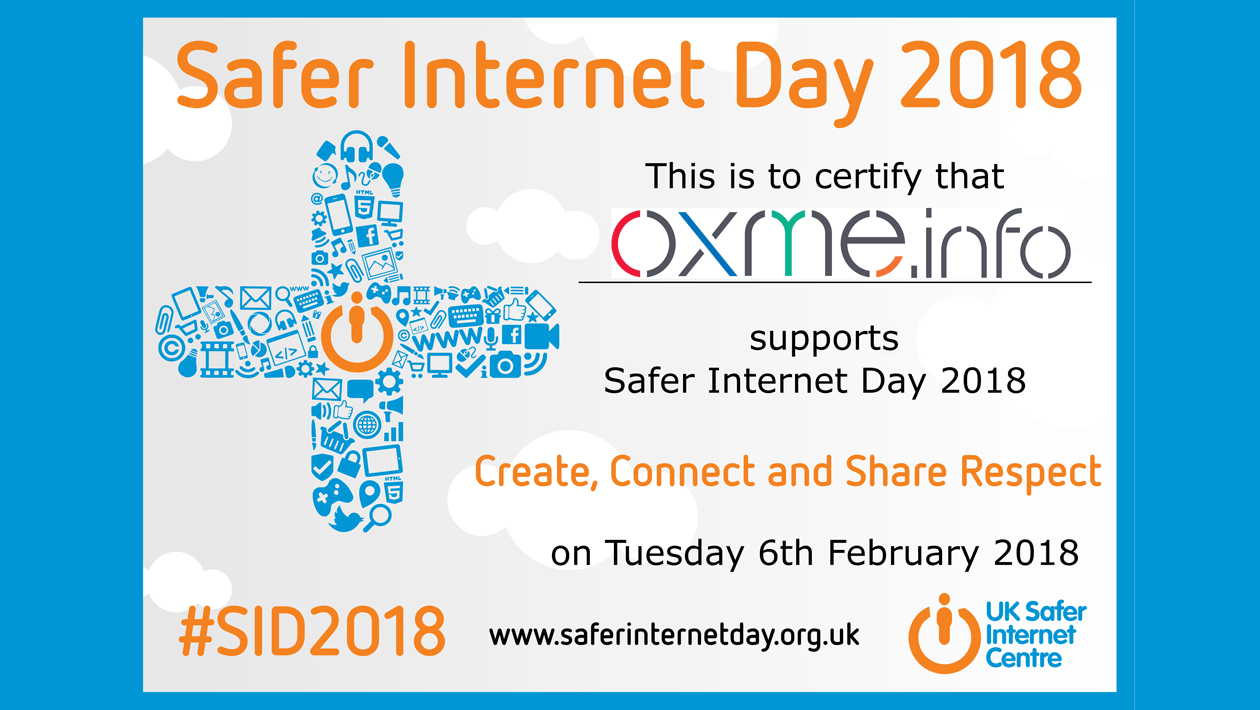 This Safer Internet Day we're challenging children, young people and schools to create a cartoon or comic on the theme Create Connect and Share Respect
Safer Internet Day 2018 will take place on the 6th February with the theme Create, connect and share respect: a better internet starts with you. All that week, oxme will be posting content, hints and tips about being avoiding risk online, challenging bad behaviour successfully and expressing yourself safely here on oxme and on our social media accounts @oxme_info and Oxme.info on Facebook.
Safer Internet Day Competition
We're also joining forces with the Oxfordshire Safeguarding Children Board to run a Safer Internet Day competition. There are two competitions, one you can enter as an individual and one for your school to enter.
Individual Cartoon Competition
The individual challenge is to create a cartoon or comic that supports this year's theme. You can draw us a cartoon, use a drawing programme, Power point or Microsoft word, an online cartoon generator, animation programme, or create your cartoon some other way using something we haven't even thought of! Be as creative as you like!
Reminder: the theme is Create, connect and share respect: a better internet starts with you.
Send your completed entry to the address below for a chance to win individual prizes of £30 High Street gift vouchers in the following categories: 5 – 8 years, 9 – 11 years, and 12 - 19 years (2nd prize £20, 3rd prize £10)
Group Competition
Please send in a report about what children and young people are doing in your school or setting to support this year's theme and help empower young people to keep safe on the internet. Reports are welcome in any format (film, audio, written, etc.) and you can also do this one as a comic or cartoon, if you would like!
Reminder: all entries must promote a positive message and be safe to show in a school environment! Send your completed entry to the address below to win £100 for your school or setting to spend on an Anti-Bullying/E-safety campaign in the following categories: school/setting 5 – 11, school setting 11-18. All entries should be sent to:
OXME website, EET Team, Oxfordshire County Council, County Hall New Road, Oxford. OX1 1ND
Any questions and all electronic entries should be sent to oxme@oxfordshire.gov.uk
Find out more