Image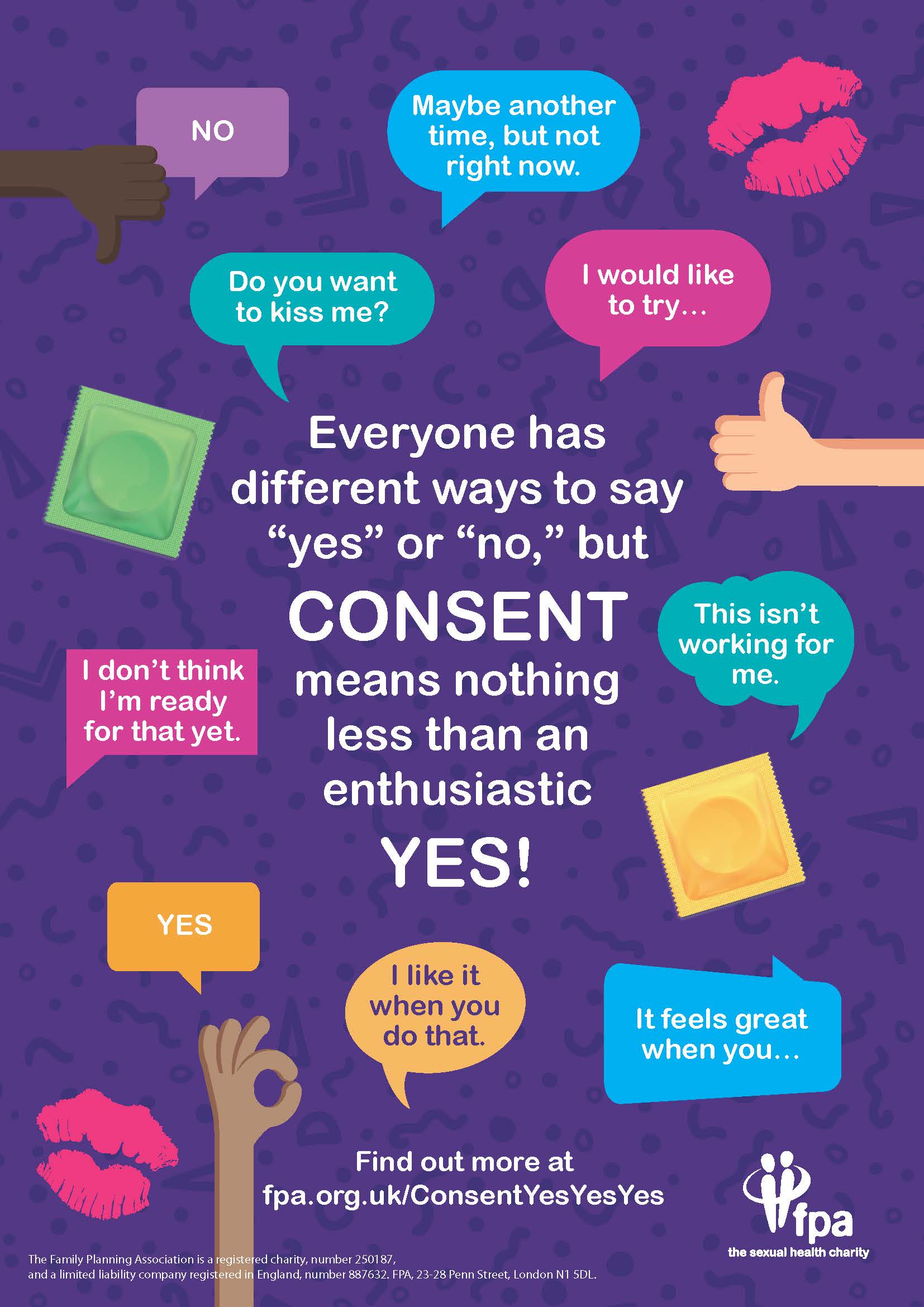 This week is Sexual Health Week which this year, is focused around Consent: YES, YES , YES!
This years Sexual Health Week takes place from 24th - 30th September, and is focused around consent, including: how to discuss consent, ways in which it can be negotiated and good and bad examples of consent.
What is consent?
Consent is permission or agreement given by a person. Everyone has the right to either say 'yes' or 'no' when it comes to taking part in sexual activity.
Did you know?
Fewer than half of people (47%) think it's OK for someone to withdraw consent if they are already naked.
Only 13% of people said they would be most likely to discuss issues of consent with a partner.
45% of young people aged 18-24 learnt about consent from TV and film.
For more information visit:
The official Sexual Health Week site.
The Consent Blog.