Support for Gypsy, Roma and Traveller young people
Image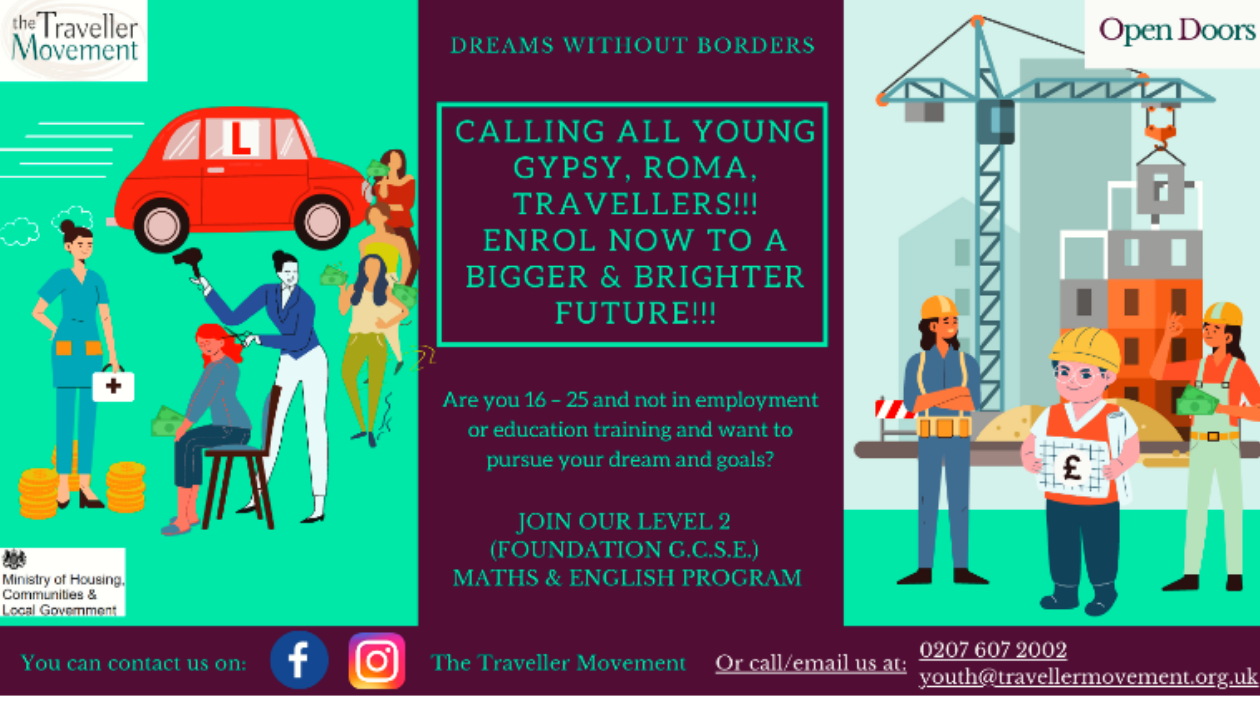 An online tutoring programme to support NEET Gypsy, Roma and Traveller students achieve their Level 2 qualifications in Maths and English.
Gypsy, Roma and Traveller young people are more likely to be not in education, employment or training (NEET) at 16 years of age. The Traveller Movement has been developed to support young people achieve the skills they need
The programme will be delivered by 121 online tutors with an exam at the end. Support will also be avaliable to help the young people work on their employability skills and further support after they complete the programme.
If you have a young person you would like to refer to this project, the full criteria can be found here and the referral form here.
For more information on this programme please email:  partnerships@travellermovement.org.uk or read the Traveller Movement blog.