The Tell Your Story Festival
Image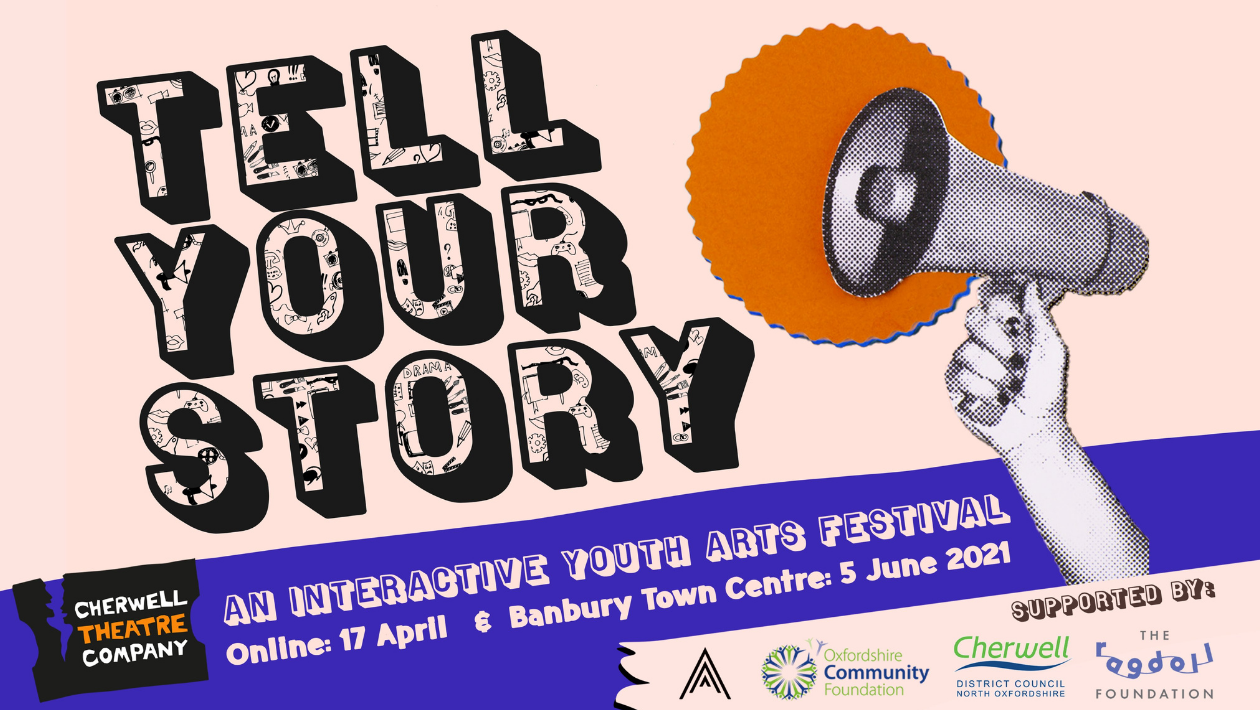 Cherwell Theatre Company have announced their new online and in person project 'The Tell Your Story Festival'
Due to the Covid-19 pandemic, the festival has now been split in two with one week taking place from 12 –17 April online and the second week taking place from 31 May – 5 June with Covid secure outdoor performances.
What will the festival involve?
Each week, young people can join free open rehearsal sessions, collaborating with professionals to create and stage their original work, followed by weekend showcases. The full festival programme will be announced soon.
How to do get involved? 
To find out more and get involved you should email the Cherwell Theatre Company directly at cherwelltheatreworkshops@gmail.com