Image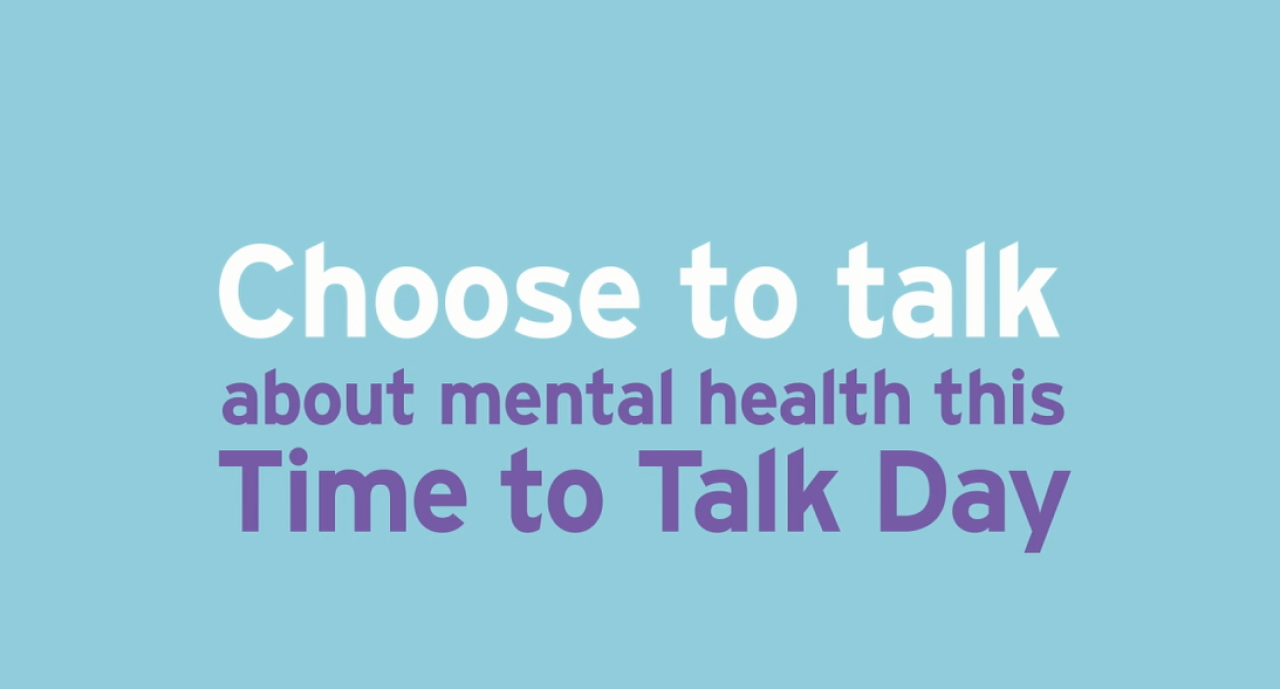 Time to Talk Day 2020 is taking place on Thursday 6th February and is focused around encouraging everyone to have a conversation about mental health.
On Thursday 6th February Time to Talk Day will take place, providing a chance for us all to talk about mental health. 
Take action: Complete this mental health quiz.
How can I start a conversation about mental health?
Talking about your mental health is not always easy and can sometimes be awkward, but it shouldn't be; talking to someone can make a real difference. It can be hard to start the conversation, but here are some tips from Time to Change to help you with your approach. 
Ask questions and listen
Think about the time & space
Don't try & fix it
Treat them the same (they're still the same person as they were before!)
Be patient.  
Just being happy to listen and have a conversation can really help reduce stigma and increase openness and help make wherever you learn, work or live a happier healthier place. 
Remember: People say they're okay, even when they are not, always ask twice.
Find out more:
You can find out more, including how you can get involved over on the Time to Change website.
Find out more
Young Minds
&nbsp&nbspSupporting and empowering young minds, whatever challenges they are facing.