Image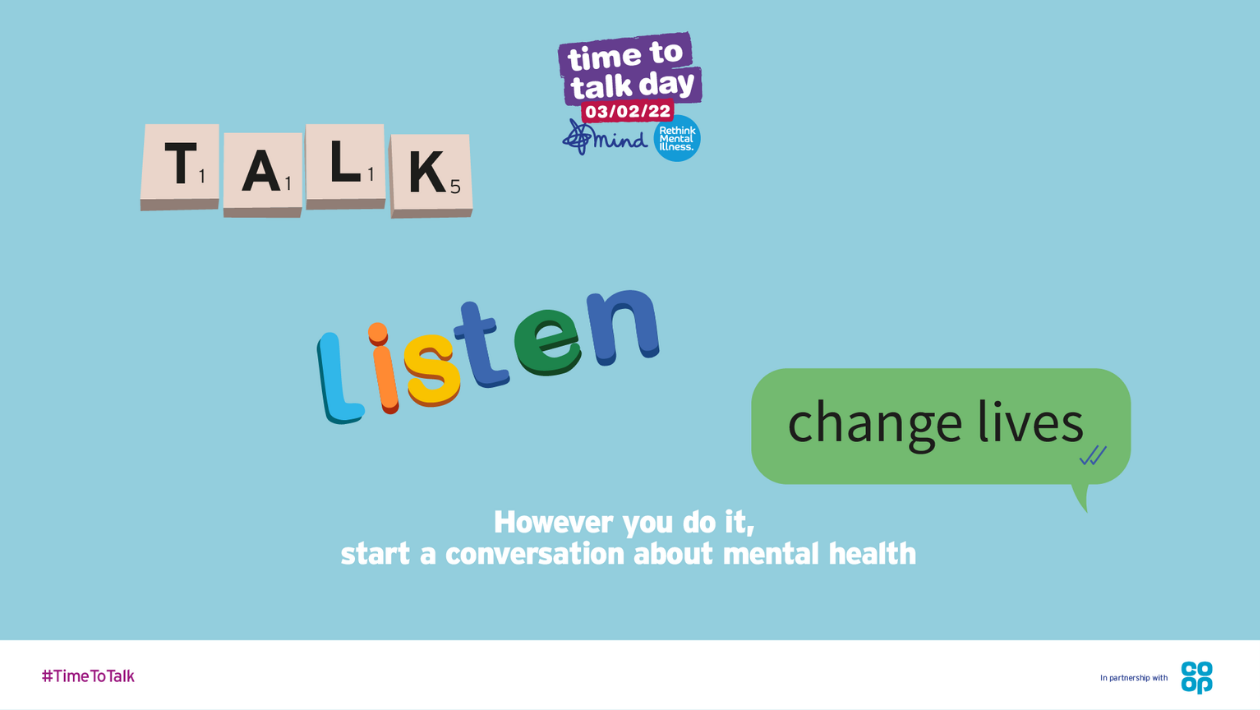 Time to Talk Day 2022 is taking place on Thursday 3rd February and is an opportunity to start a conversation about mental health.
Time to Talk Day is focused about being open to the idea of talking about mental health and having conversations about we can support ourselves and others. Here are some talking tips from Time to Talk Day:
Ask questions and listen
Think about the time and place
Don't try and fix it
Treat them the same
Be patient
This blog from Time to Talk Day offers more tips on starting the conversation.
Take action: Find out how you can get involved with Time to Talk Day
Supporting your mental wellbeing:
Supporting your mental wellbeing is always important, and it's always okay to not be okay. These 5 Ways to Wellbeing from Mind offers some simple ways that we can support our wellbeing:
Connect - stay connected with loved ones, make plans to see them, give them a call or speak to somebody new.
Be active - take part in regular physical exercise - this is a great way to boost your mental wellbeing.
Take notice - you could get a new plant for your work place, take notice of how your friends are feeling or active or take a 'clear the clutter day'.
Learn - continuing learning helps to increase self-esteem and encourage social interaction.
Give - take time out to help others around you. 
Reaching out for support:
Sometimes self-help doesn't work and we need to reach out for support, but this is always okay, and there is lots of help available including: