Image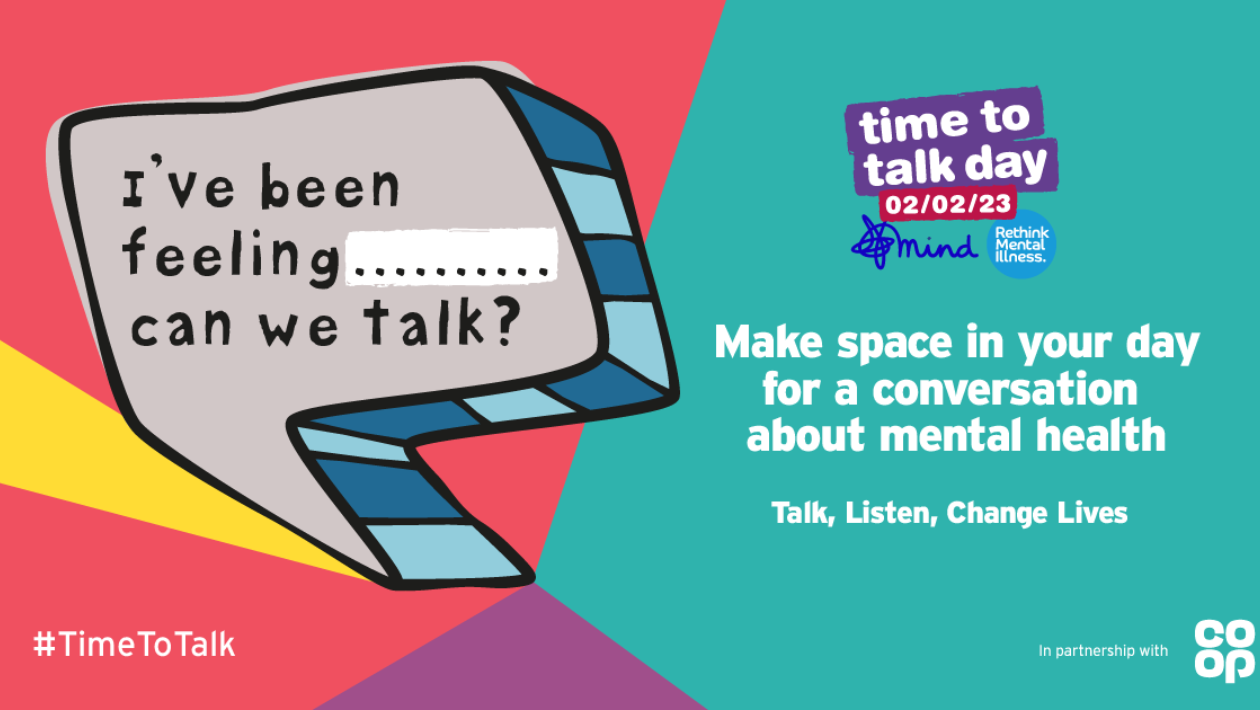 Time to Talk Day 2022 is taking place on Thursday 2nd February and is an opportunity to start a conversation about mental health
Time to Talk Day is "all about creating supportive communities by having conversations with family, friends, or colleagues about mental health". And with 1 in 4 us of experiencing a mental health problem, it's more important than ever to start the conversation, to help us support ourselves and one another.
Take Action: Find out more about the Time to Talk Day campaign, and why it's important to talk about mental health.
Starting the conversation
We understand that talking about mental health does not always come easy, but there is no right or wrong way to talk about it. Time to Talk Day have some useful tips on talking about mental health:
Ask questions and listen
Think about the time and place
Don't try and fix it
Treat them the same
Be patient
Get inspired: Hear about some of the ways that you can get involved.
5 Ways to Wellbeing
There are lots of simple ways to help support your mental wellbeing, like these 5 Ways to Wellbeing:
Connect with other people
Be physically active
Learn new skills
Give to others
Pay attention to the present moment
Support for young people
Sometimes self-help doesn't work and we need to reach out for support, but this is okay. There are lots of places offering support, but here are some of our favourites:
Find out more
Every Mind Matters
&nbsp&nbspEvery Mind Matters can help with expert advice, practical tips and personalised actions to help stay on top of your mental wellbeing