Updated, improved and redesigned
Image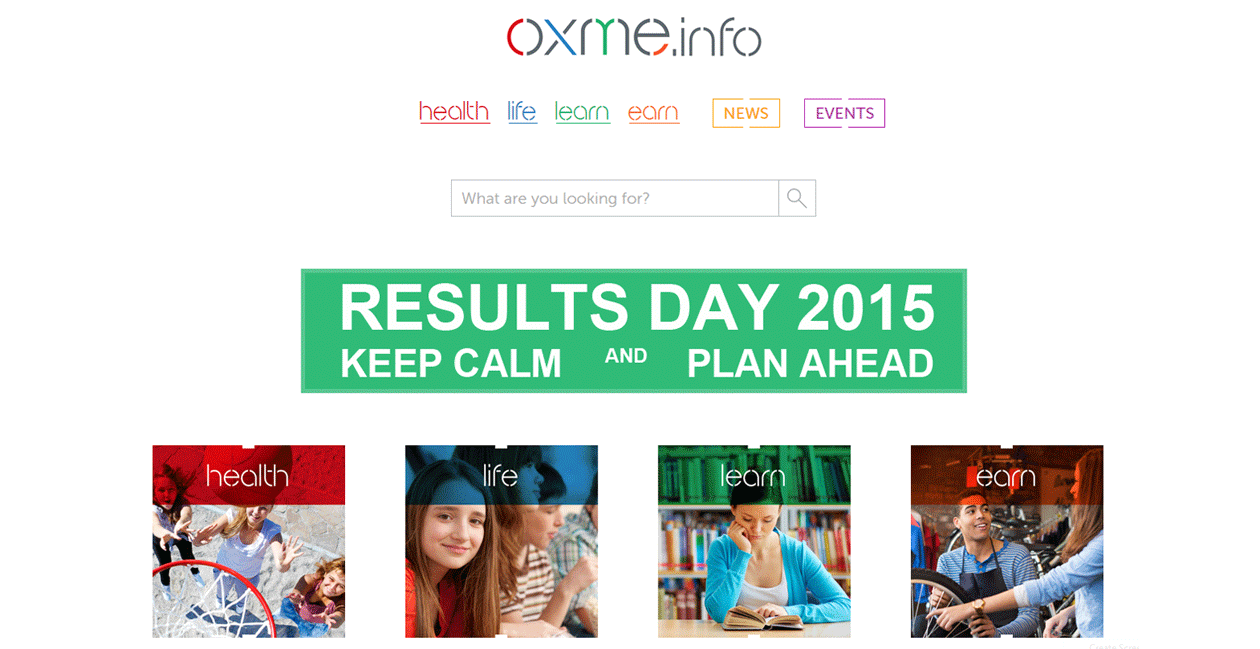 Welcome to the oxme.info website, with improved web tools, a cool and open design and opportunities to comment and contribute throughout.
All the team at oxme.info would like to thank the Oxfordshire young people who contributed to redesigning the new improved children and young people's website from Oxfordshire County Council. This combines our old websites and web services:
One of the young people who helped out during the site build, work experience student Isaac, explains the changes and how they will make for a much better user experience.
Spaced out and uncluttered
The first thing you'll notice in the change from our old site to new, is the huge difference in layout. Everything from the links to the pictures is more spaced out and less cluttered. The colour is a lot plainer and less "in your face" which makes you feel more relaxed and like everything isn't trying to grab your attention all at once.
Try our our new Opportunities Search for jobs, apprenticeships and other opportunities for young people in Oxfordshire
Less pressure, more information
The website is a lot more user friendly as it follows the "3 click rule" so you should be able to find anything you need in only three clicks. This limits all the intricate menus we had on the other site. There is a lot less on the home screen and this gives you time and you don't feel pressured into taking in all the information at once. We have a search bar if you're looking for something specific and a browse by topic function to help you navigate to your desired area.
Calm, not bland
The design is a lot calmer and has a more relaxed feel which helps when you are looking for subjects which may make you uncomfortable, such as health or bullying. Although the new website is a lot plainer it is definitely not bland, there are colourful pictures and titles which give the look of the website a more friendly feel even though the layout itself is quite formal.
All in all the website's new design fits in better with the target audience of 13-19 year olds as it has a quite formal layout signifying that they are all young adults but there is enough colour because, well, who wants a boring website?
Sign up and get involved
You can sign up to our mailing list to keep up to date with the new design, and if you would like an opportunity to do work experience on the website, please contact us. Look out for more news, opportunities, activities and events for young people in Oxfordshire as we go forward.