Virtual work experience with Escape Studios
Image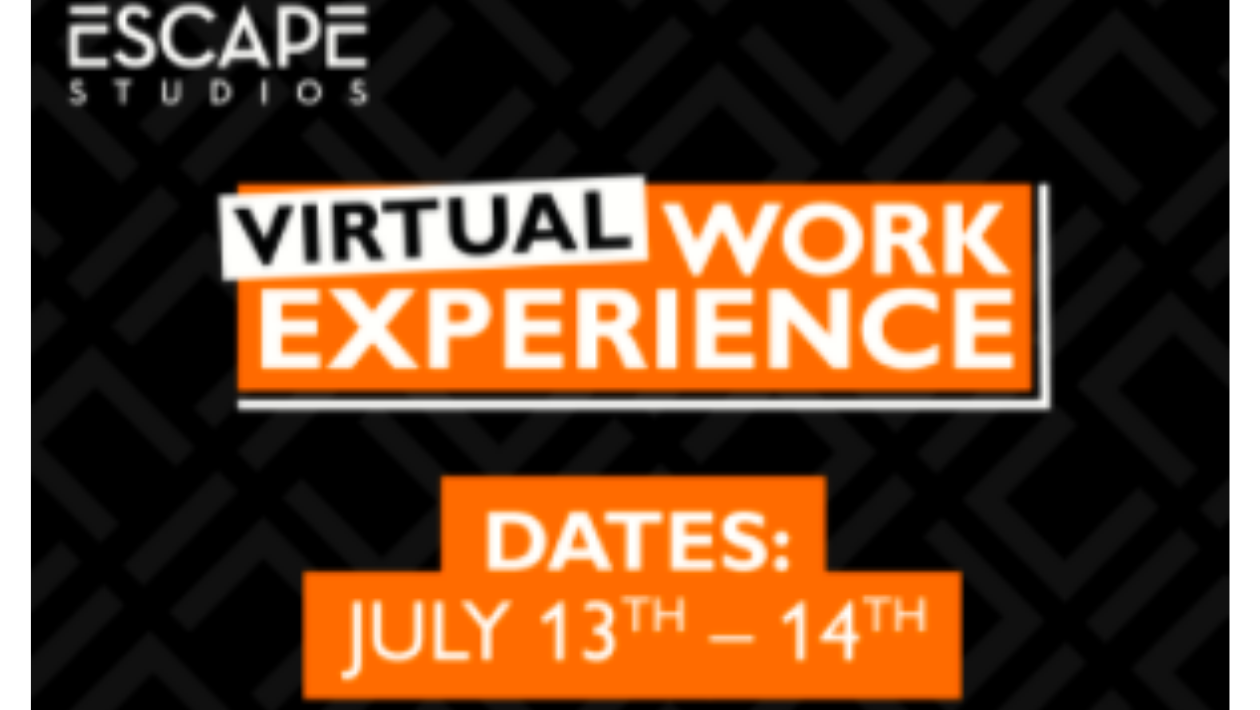 Free work experience taking place this July to help students gain new skills in VFX, animation, games, introduce them to new contacts and expand their professional network within the creative industry.
From 13th-14th July, Escape Studious will be running FREE online work experience.
What will the programme help with?
The work experience programme will help you to boost your  boost your employability, building new skills in VFX, Animation and Games, introducing you to new contacts and expanding your professional network in the creative industry.
What will the programme involve?
During the two days you will take part in different activities designed to challenge, inspire and expand your knowledge. Yoou'll also hear pre-recorded sessions from Escape Studios alumni  as they will share their own stories of breaking into the world of work, letting you in on secrets that helped them secure their first job.
Find out more