Young Enterprise Showcase
Image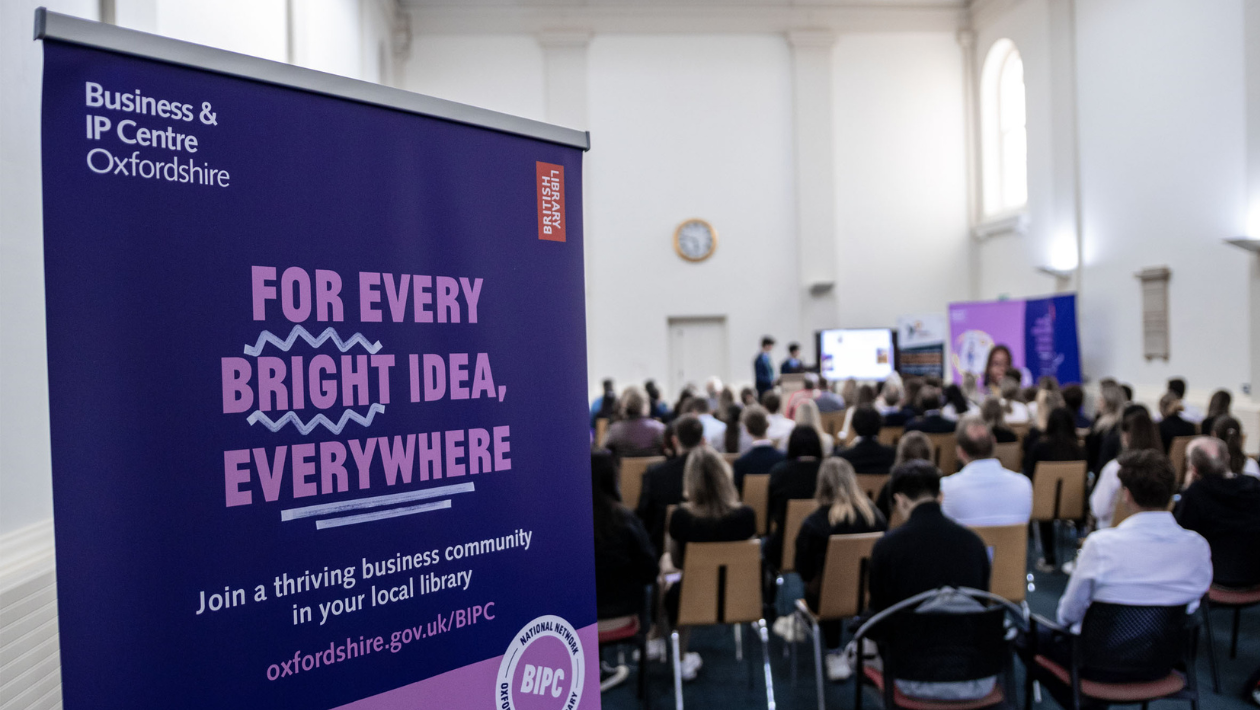 Students attend Oxfordshire showcase to share their experiences and learnings from commencing their own enterprise.
On Tuesday 3rd May, 75 students from 14 schools attended their end of year Enterprise Showcase where they were able to showcase all they had experienced and learnt from commencing their own enterprises.   
The teams of students, representing schools from all over the County submitted business reports, exhibited, were interviewed, and gave presentations to an audience in the common hall.  
Ryan Johnson, Business engagement manager for the Business & IP Centre said "This was a great event for Oxfordshire County Council to host, introducing the young people and schools to a local democracy venue whilst introducing all to the enterprising support available to them through the County Library Business & IP Centre.  
The teams were very impressive with all that they had achieved, I'm confident many will go on to create thriving businesses and impact within the County. The event is a great example of how the new BIPC will support the ambitions of local young people, giving them the skills and confidence to start and grow their own business within the County "
Jackie Kelly, Area co-ordinator for Young Enterprise added "Huge thank you to Oxfordshire County Council for supporting this end of year showcase at such a prestigious and inspiring venue, that amplified the experience and achievement of these hard working students from across the County"
Oxfordshire BIPC will be offering lots of youth enterprise opportunities and activities, where anyone can access 1:1 support or workshops to support their business start up ideas.  Find out more by visiting the centre on the 2nd floor of County Library.
Find out more