Have you seen our adverts?
Image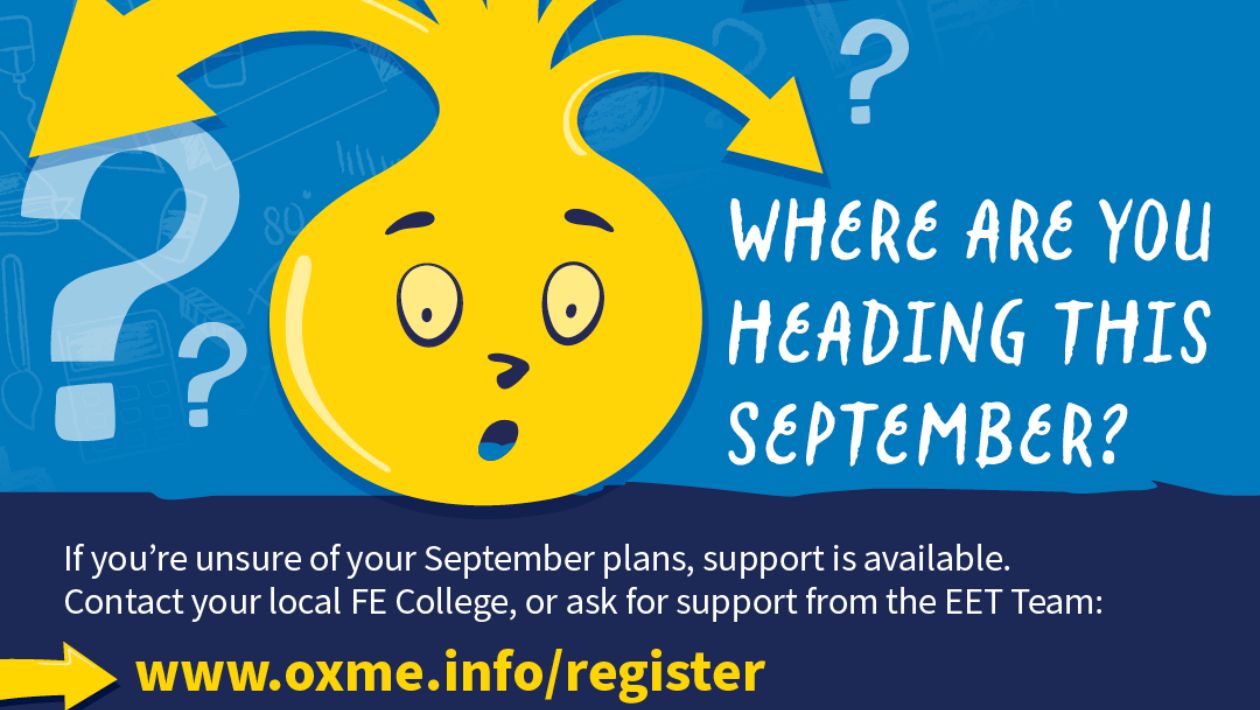 We're currently running a social media campaign about next steps and September plans
Over the coming weeks we are running a social media campaign focused on next steps and plans for September. The aim of the campaign is to encourage any Year 11 students who do not yet have a place in learning find a place, get support and get plans in place for September. 
You might spot our campaign on Facebook or Instagram, but you might also see some posts on our Twitter and TikTok.
Take action: You can download a copy of our campaign graphics to share in your space or online. There is a graphic for young people, and for supporting adults.
Support with finding a place in learning
If you're aged 16+ and don't have learning plans for September, it's time to take action.
There is lots of support available and there are things you can do to help yourself:
Contact your local FE college to see what they can offer
Get an apprenticeship or traineeship
Sign up to our Hot Jobs mailing list to hear about local opportunities 
If you are currently out of learning, you can also register as NEET to access additional support with finding a place in learning.