Continuing with education after GCSEs is a popular choice, with lots of different ways to learn
Image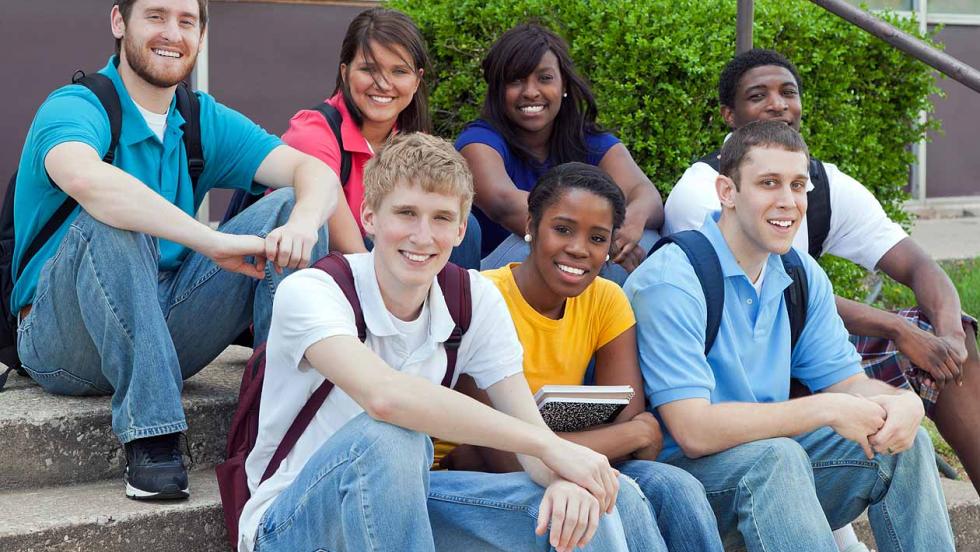 After finishing your GCSEs, it is now a legal requirement to continue some form of study until you turn 18. In Oxfordshire, almost 90% of young people either stay in education, or choose a job with training, such as an apprenticeship. There are lots of advantages to carrying on with learning:
Build your skills and increase knowledge
It's cheaper to learn as a young person - adults usually have to pay
Increase your earning power and learn job-specific skills
Crucial: Whether you're going to sixth form, have a college place picked out, or you're ready for the workplace, there are plenty of great learning opportunities in Oxfordshire.
Where to study
For those who aren't keen on staying on at their own school after GCSEs, or for those who don't have the option, college can be a great choice. You can study A-Levels or a different sort of qualification (for example, a vocational course such as a National Diploma). The advantages of studying at college include:
Generally a wider variety of subject options than at school sixth-forms
Smaller classes, so more one to one support
No younger children, which creates a more mature learning environment
Varying timetables
The opportunity to meet new people with similar interests and make new friends
College options include:
A sixth form college
Sixth form colleges are very similar to those in schools but they are often larger, as people come from schools around the area to study there. There may be a different range of subjects and qualifications available and you will get the chance to meet some different people. There is a sixth form college at the City of Oxford College and The Henley College. There are also some private sixth form colleges in Oxfordshire.
Further education colleges
Further Education colleges offer A levels alongside lots of other qualifications, from basic skills to higher education, as well as apprenticeships and work-specific qualifications. Students can be of different ages, including adults as well as young people.
The Oxfordshire area has a variety of excellent further education colleges with different specialisms and courses on offer, including Abingdon & Witney College, Banbury & Bicester College and City of Oxford College which offer a wide variety of opportunities all over Oxfordshire. If you live near the County border it is also possible to study at colleges out of county. Popular choices for young people in Oxfordshire include Aylesbury, Amersham & Wycombe and Reading.
Specialist colleges
Some further education colleges specialise in job areas like arts, technology, science or agriculture. If you know what you want to do, these are a great option. There are also colleges which offer specially designed courses for people with certain disabilities or learning difficulties. You may have to travel further for your nearest specialist college, but many people think it is worth the journey. Some take people at 16+ and some at 18+ (after A levels). 
UTCs and Studio Schools
University Technical Colleges and Studio Schools take young people from age 14, specialise in technical subjects and provide a structured education that suits some young people better than school or college. Within the county, there's UTC Oxfordshire in Didcot,  Space Studio Banbury, and Bicester Technology Studio and there are more options outside the county in Silverstone, Reading, Aylesbury and Swindon.
My experience: 'I never lost sight of my goals in life.'

'I chose to do accounting at Oxford College because maths had always been one of my favourite subjects at school. I also liked the idea of being an accountant and wearing suits to work and earning enough money to do all the things I wanted in life! I think one of the reasons I've done so well on the course is that I never lost sight of why I was doing it. It's important that you have goals and ambitions, and something to aspire to. When I started the course, our tutor told us to make a life map of how we wanted our future to pan out. Mine had things like owning an MG convertible, having an Alsatian puppy and earning over £1,000 a month after tax. These are all things I'm striving to achieve.'
More options to carry on learning
You should continue learning until age 18, because up until that age, you have the right to free education. Learners aged 19 or older often have to pay for courses. If you want to start work, an apprenticeship or a job with fully accredited learning is the best choice. Most options (there are some exceptions) will support you to work towards  Maths and English GCSE if you do not already have these at grade C or above. For those who want to start work, but are not yet ready, traineeships are a good choice. These are new learning and training programmes for young people 16-24 years which combine skills improvement with work experience.
Find out more
Year 11 - what should I do next?
&nbsp&nbspFrom apprenticeships to A-levels, check out this guide on iCould to the options out there and ideas on how to make the right choice for you.