Information on how to get help if you, or someone you care for is smoking
Image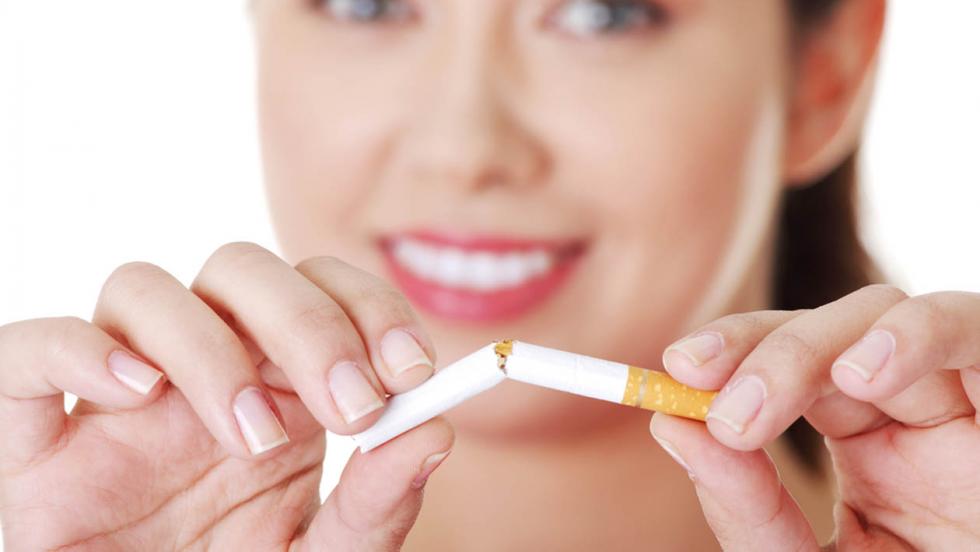 When people start smoking, they don't expect to get addicted, even though nicotine is one of the most addictive substances in the world.
The younger you start smoking, the more damage your body will suffer.
Crucial: Young people who start smoking in their teenage years usually have friends or family members who smoke. If someone gives you cigarettes or encourages you to smoke, they are harming you, and may be trying to exploit you. 
Risks of smoking
Someone who starts smoking at 15 is three times more likely to die from cancer than someone who starts smoking in their mid-20s.
Smokers are also more likely to get serious diseases like diabetes, heart disease or dementia.  
Smoking harms your ability to breathe, and makes your lungs weaker
Smoking releases chemicals which can cause cancer
Smoking doubles your chance of losing your sight
This is only a few of the ways that smoking damages your health.
Take action: You can download the NHS Stop Smoking App for tips, support and motivation to quit. You can also make an appointment with your GP for advice, medication and and support to help you quit. You can do this at any age.
Costs of smoking
On average, most people who quit smoking save £250 a month. Some people find that promising to buy themselves something they want with the money they save is a great motivator to quit.
Instant Expert: You can access local support to stop smoking from Stop For Life Oxfordshire.
Support for quitting smoking
Stopping smoking can be difficult but support is available. Y
Local support:
Other support available:
Experience: I started smoking when I was thirteen to impress a girl, and carried on even after we broke up. I got to age 15 or 16 and felt I needed to quit because it was expensive, and my running speed - which you would expect to increase over two years - actually went down (I ran track). Stopping was quite straightforward for me, as because I was underage my friends were getting me cigarettes. So I told me friends I was quitting and they shouldn't give me any more cigarettes. Just like that. They all supported me even though they were carrying on smoking; they were my friends and good people and they understood and supported me, even when I said I wanted a cigarette they said "no, you're quitting". I have been happily smoke-free for over three years now. James, 19
The law
It is illegal for retailers to sell any tobacco products to anyone aged under 18.
It is illegal for adults to buy tobacco products for anyone aged under 18.
Smoking is banned in all workspaces and many public places at all ages.
Smoking is banned in enclosed cars carrying children under the age of 18.
Crucial: It is illegal to purchase tobacco for or on behalf of a person aged under 18. Shops selling to children can be fined or closed. You can report any business selling age-restricted products to underage people via Trading Standards.   
Alternatives to cigarettes
Alternatives to cigarettes such as shisha, chewing tobacco, snus, tobacco pouches and rollups are also very bad for your health. Some alternatives may expose you to more tobacco, nicotine and other chemicals damaging to your health than smoking. 
E-cigarettes are used as a safer alternative to smoking by some adults. They are mostly used to help quit smoking, or as a safer alternative to smoking. 
Crucial: Some nicotine products contain enough nicotine to cause poisoning. This includes some kinds of vape and tobacco pouches, especially if they are from an unregulated seller. No tobacco products should be left in a place accessible by children.
Find out more
NHS Quit Smoking
&nbsp&nbspNHS website with lots of information about giving up smoking
Smoke Free Oxfordshire
&nbsp&nbspOxfordshire has committed to being smoke free by 2025. Find out more and get local support to quit.