Child Sexual Exploitation
Child sexual exploitation is a form of child abuse and a very serious crime
Image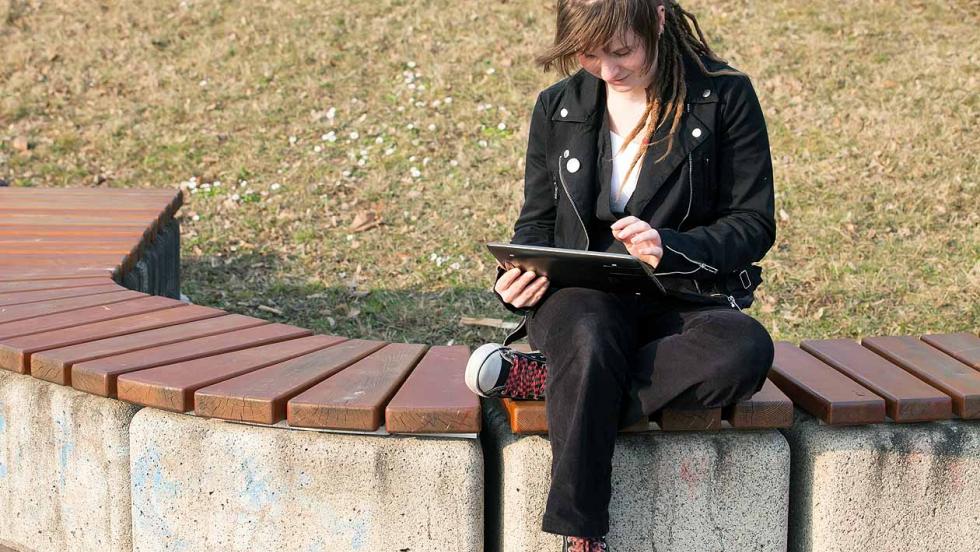 Child sexual exploitation happens when an adult gets to know a child (anyone under 18) so that they can sexually abuse them, or arrange for them to be abused by others. It can involve swapping sexual activity for things like attention, showing you care or being a friend, or for things like drugs, alcohol, cigarettes, and presents. It can include having sex for money or feeling forced or pressured into having sex because you feel guilty, threatened, forced, blackmailed, persuaded or scared.
Crucial: Child sexual exploitation is a crime – the police and social services will act to stop it happening. If you think you are being abused or are worried about a friend call the Kingfisher confidential helpline number on 01865 309196.

 

In an emergency, call 999.
There are social workers, family support worker, nurses and police officers in the team who can help stop the abuse and talk to you about how to stay safe. They are experts at identifying this sort of abuse and stopping it. They will go at your pace, listen to you, and won't judge you.
Crucial: There is information for parents about Child Sexual Exploitation on the Oxfordshire County Council Website.
Definition of Child Sexual Exploitation
This definition of child sexual exploitation is agreed by the government, police, and other groups, like the NSPCC:
Child sexual exploitation is a form of child abuse. It occurs where anyone under the age of 18 is persuaded, coerced or forced into sexual activity in exchange for, amongst other things, money, drugs/alcohol, gifts, affection or status. Consent is irrelevant, even where a child may believe they are voluntarily engaging in sexual activity with the person who is exploiting them. Child sexual exploitation does not always involve physical contact and may occur online.
Crucial: Victims of child sexual exploitation can be boys or girls, or have another gender identity. Sexual abusers can be women or men. They may target people of the same sex or opposite sex. No matter what your situation, you will be listened to, respected and helped.
How does it happen?
There are some behaviours we see when abusive grown-ups target young people and draw them into abusive sexual relationships. This is how it works:
Adults show the boy or girl a lot of interest and affection at the beginning, making promises and telling them how important they are, how much they love them, and making them feel good. This could be in person or online.
Sometimes they ask young people to come back to their house with other adults, or go to parties, which makes them feel grown up.
They may be offered drugs and alcohol, and a place to stay.
The child may get presents like clothes, a mobile phone, money, alcohol, cigarettes or drugs, either from the adult or from other people. If the grooming is online they may offer gaming credits or other online rewards.
After the grown-up has gained trust and affection, things change.
The older person will ask for sexual favours for themselves or other people, in return for the affection, gifts, drugs, alcohol or credits they gave for free before. This could be in person, or asking the boy or girl to send sexualised images or videos of themselves online.
They stop being nice and can become manipulative, threatening or violent, to the child or their family or friends. They might threaten to share images or tell family and friends what they have been doing. They lie about what is normal in relationships, and do things to hurt or confuse the child.
Even though the relationship is hurting them, sometimes the child may want to continue the relationship, because they still feel loyal, or that the person is still a friend, boyfriend or girlfriend. It might also be because they are too scared about what would happen if they stopped contact.
In reality they are being abused, and the 'boyfriend' or 'girlfriend' will move on to worse abuse, which can include allowing other people to abuse the young person. This situation puts huge stress on the child. They find it very hard to ask for help, change risky behaviour or stop the relationship. They may turn against friends and family, run away or even harm themselves. 
But in Oxfordshire there are dedicated workers who can support them, stop the abuse, and help them recover and move forward.
Experience: My name is Luzia* (name changed to protect the identity) and when I was 13 I was groomed and abused by a group of older men. I now know this is called Child Sexual Exploitation but at the time I thought they loved me and I thought what they did to me was OK – it wasn't – I was a child. At first I didn't know what to do but then I trusted a safe adult and told them and they helped stop the abuse.  

 

I made this film clip to try and help other children and young people stay safe.   If something bad is happening to you SPEAK OUT, SHOUT LOUD, TRUST A SAFE ADULT AND TELL. DON'T BE ALONE – THERE ARE GOOD PEOPLE OUT THERE WHO WILL HELP YOU. PLEASE DON'T SUFFER IN SILENCE YOU ARE NOT ALONE. If you tell someone safe like a teacher, your social worker, the school nurse, your doctor, a police officer, a youth worker they will help you. There is ALWAYS HOPE so please don't feel abuse is your path in life. If you tell the right people they will help you to stop it.
Am I being groomed?
Making a new friend is an exciting time. There is lots to find out about each other. But sometimes people pretend to be friends in order to hurt, abuse, bully or exploit other people. This can happen with older people or with people your own age.
Everyone has the right to feel safe in relationships. If a friendship is making you feel unsafe, then you can say no to further contact. This is not rude or unfair to the other person. This is taking care of yourself.
If you are feeling uncomfortable or anxious when you talk to someone online, on the phone, or face to face, listen to that feeling. This is your early warning sign that something may be wrong. If something seems weird or wrong about the situation or discussion then pay attention. These are red flags that the person may not be what they seem.
Every situation is different, but here are some of the signs that someone you are talking to might be trying to scam or abuse you:
They ask lots of questions about you, like they're investigating or checking up on you
The compliment you a lot and seem to be interested in everything you like
They always want to know where you are and what you're doing
They send lots of messages and/or want you to reply right away
They want you to message them from inappropriate places, like the bathroom or bedroom
They message when you should be doing other things, like sleeping or school work
They ask you to keep conversations secret or to lie
They try and get you to talk to them in private
They talk down your family, school or friends, or tell you you can't trust them
The conversation goes sexual, suggestive or rude
The conversation goes erratic, aggressive or strange
They start telling you sad stories about themselves or telling you they need money
They start threatening you or telling you you will get in trouble
When they talk about themselves it seems fake, inconsistent, dramatic or too good to be true
Remember, if something has happened  and you are concerned, you can always talk to a trusted adult like a teacher, parent/carer or school health nurse. You can share any concerns, no matter how awful or how small. You always have the right to feel safe.
Instant Expert: Find out more about online grooming from Childline, including how to report concerns, where grooming happens and what you can do to stop it.
Know the warning signs
Taking risks is part of growing up, but sometimes young people get targeted by abusers and need help. The list of questions below can help you think about what is happening in your life. If this sounds familiar, you could be at risk of sexual exploitation by older adults:
Do you stay out overnight?
Have you been missing from home?
Do you miss school?
Is an adult (who wouldn't normally buy you what you need) giving you lots of gifts or gaming credits?
Do you have an older boyfriend or girlfriend?
Do you get drugs, alcohol or cigarettes from people you don't know well? Do they give them to you for free or say you can pay later?
Are you losing touch with your family and friends?
Do you worry about your own behaviour sometimes?
Do you keep secrets about where you go and who you see?
Do you chat to people online that you haven't met in person?
Are a lot of your friends and the people you spend time with older than you?
Do you meet up with people you've only met online before?
Do you get lifts from people you don't know, or don't know very well?
Do you feel pressured into having sex, or performing other sexual acts, like taking pictures or sending photos?
Do you feel you can't say "no"?
Even if you have answered no to these questions, if you are worried about any relationship, discuss it with an adult you trust. If you would rather not talk to a parent or carer, you can talk with your school health nurse about any relationship concerns.
Crucial: In some cases of Child Sexual Exploitation, the boys and girls have felt that they were safe because their boyfriends or girlfriends were not much older than them, the same age or younger. But adults who abuse children often force or encourage those children to abuse other boys and girls, and abusive relationships can happen at any age. If you have a concern, talk to someone - even if your boyfriend or girlfriend is not much older than you. 
How to take action - for you or for a friend
If you are worried that an adult is trying to abuse you, tell someone you can trust.
If you can, talk to your parent, your carer, or a close member of your family. Sometimes it is difficult to talk about personal problems like sex. Perhaps you think your parents or carer will be angry or upset. Even so, it is better to ask for help if you are unhappy about the way you are being treated by an older person. There is support available for you and your parents or carers to work through difficult feelings, take positive action and stop the abuse.
If it is not possible to talk with a family member, talk to a trusted person. This could be a teacher, a worker at a Children and Family Centre, or someone from your religion or local community. Tell the trusted person about your concerns.
Together with your parent or carer, or on your own, you then need to tell someone else. This could mean:
Contacting the police via the non-emergency number 101
Calling the Kingfisher confidential helpline number on 01865 309196
Reporting that a child (anyone under 18) is at risk of abuse or neglect
Child sexual exploitation is a crime – the police and social services will act to stop it happening.
Crucial: If you think you are being abused or are worried about a friend call the Kingfisher confidential helpline number on 01865 309196. In an emergency, call 999.
Help to recover
If you have been a victim of child sexual exploitation, help to recover is available. The Horizon service are a team who specialise in young people's mental health offering help and support to young people who have had experiences in relation to sexual abuse. For more information, read their leaflet.
If you are now an adult, but experienced sexual exploitation as a child, or think you might have, you can get support from Elmore Community Services. Call them on: 01865 200 130 or visit their website here www.elmorecommunityservices.org.uk
A risk for boys and girls
Boys and girls are at risk from child sexual exploitation,. But evidence suggests that boys may be less willing to say that abuse is happening - and professionals may be slower to spot the signs. In some areas over 50% of the referrals to Barnardo's for Child Sexual Exploitation are for boys and young men.
Boys may be at risk from men or women, and the effect on their development, education and mental health can be very serious. Boys and girls exposed to exploitation might suffer behaviour changes, start believing or saying strange things, or might be unhappy, angry or stressed.
Child Sexual Exploitation is a crime, and boys and girls will be helped and supported, and the police and social services will act to stop the abuse happening.