Staying Healthy and Happy
It is important to stay healthy and happy to make sure you live life to the full while you are growing up.
Image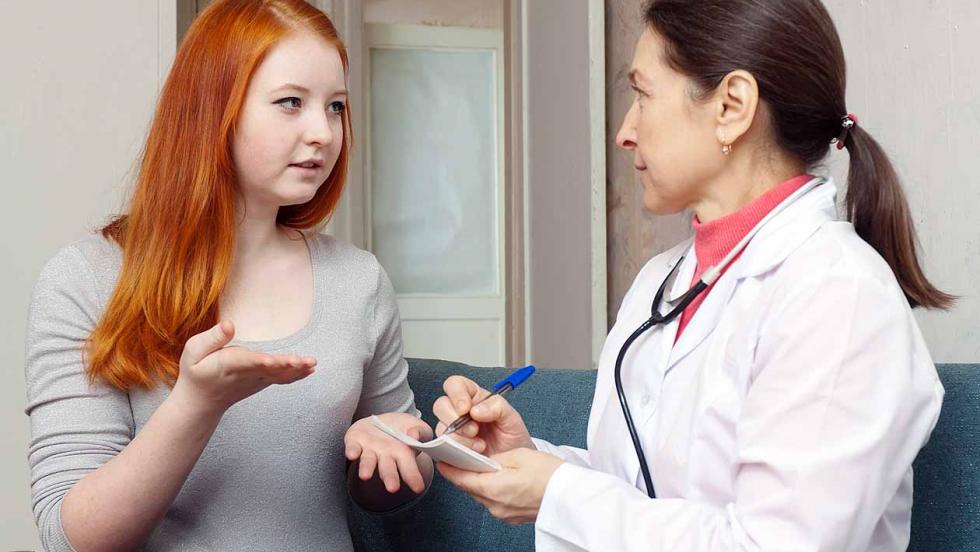 Children and young people go through a lot of changes and challenges as they grow up. During this time they learn how to look after their own health - mental and physical - and get help when they need it.  
Lots of support is available to help you stay healthy and happy.
School nurses
School nurses help schools to keep their pupils healthy. Ask your school office to tell you who your school nurse and where and when any drop-in sessions are.
Take Action: Find out more about what the School Health Nurse can do for you, and how you can contact them for health advice, even if you're not at school (for example, if you are home schooled).
Your GP
You can book an appointment to see a doctor or nurse anytime. Anything you tell your GP is confidential - this means they cannot say that you've been to see them, or why. It is only if you are at risk or putting someone else at risk that the GP or nurse might need to talk to other professionals. They will always try and discuss this with you first though, so you know what is going on.
Anyone over 16 can ask for treatment or advice without a parent or carer being with you. If you are under 16 your doctor can still see you but may need to speak to a parent or carer before giving treatments.
If you're over the age of 16, you can register with a GP by yourself. If you're under the age of 16, your parents or carers will register you at a doctor's surgery.
Good to know: You or your parents can also usually book appointments, request repeat prescriptions and access your medical notes via your GP Surgery or Health Centre website or app.
Sexual Health
In Oxfordshire, the two main sexual health clinics are in Headington, Oxford and Banbury. But there are also sexual health clinics clinics in Abingdon, Bicester, Didcot, East Oxford, Kidlington, Wantage and Witney.
These are free, confidential, non-judgmental and available to people of any age. They can test for STIs, and give contraception and advice.
You can also get sexual health information (and free condoms, if you need them) from your local Safety Card (c-card) provider. These include lots of schools, colleges, youth groups and more. 
Take Action: Visit our Sexual Health page for more information, or go to the Young People's page on Sexual Health Oxfordshire to find your local clinic.  
Pharmacist
Your local pharmacist (sometimes called a chemist) provides advice and medicines for minor illnesses. You don't need to make an appointment,  you can just walk in. Find out more about the services pharmacists provide.
Did you know: Some pharmacists in Oxfordshire also provide free emergency contraception.
Looked After Children
Looked-after young people (in care) get extra health support. You can always tell your social worker or carer if you need to see a nurse, doctor, or another healthcare professional.  You can also talk to the Designated Nurse for Looked After Children. Their job is to make sure that you, your carers and your social worker have the information you need to keep you healthy. You can talk to them without telling anybody else.
Crucial: If you are worried about call charges, ask to be called back, leave a message and remember to give your phone number.
Young Carers
It is hard to think about your own health and well-being when you are looking after someone else. Young Carers need extra support. Support is available across Oxfordshire for young carers. If you are caring for someone at home, tell your School, GP and School Health Nurse. They will help you get the support you need to look after your mental and physical health.
Take Action: Visit the Young Carers page for more info on support for young carers in Oxfordshire.  
Health at home
Parents or carers are responsible for your health at home. They make sure you have what you need to be healthy. This includes things like enough food, a safe environment, warmth, clothes and not being exposed to things that will make you ill. It also includes access to medical care if you are ill or injured, immunisations, going to the dentist, and health check ups.
This is especially important when you are very little, but also when you are older.
When a parent does not provide these things, this is a type of abuse called neglect. Neglect can be very serious. Even if the parent does not mean to be neglecting their child, they need help to make changes, so that the child can be happy and healthy.
Crucial: A rare form of abuse is Fabricated or Induced Illness (FII) when parents or carers cause injury or illness in their child. This can take many forms, including giving their child too much, too little or the wrong medication, lying about symptoms to medical professionals, and encouraging their child to exaggerate minor illnesses and emotional problems or even make up symptoms. Children exposed to FII suffer in all kinds of ways; missing school, suffering health complications and emotional and psychological distress. Signs of FII include being taken to lots of different doctors or hospitals, being encouraged to miss school or activities for health reasons, and parents praising their children or being pleased when they are sick or ill. FII is a serious form of abuse, and if not stopped, can be fatal. Find out more about how to report abuse in Oxfordshire. 
Health when you leave home
When you leave home and start living with other people or in your own home, you become responsible for your own health. This means you need to:
You also need to have somewhere to live which is safe and supports health. This includes cleaning, safe cooking, clearing hazards from the household and keeping the house light, warm and free from pests and damp. You can practice all these skills by supporting your parents to look after their house, as you grow up.  
You can often find health services at your place of study or work too - this can include things like student health services, occupational health, counselling and advice services.
Find out more
NHS Livewell
&nbsp&nbspHow to stay healthy and happy for everyone
Young Minds
&nbsp&nbspAll about children and young people's mental wellbeing