Mental wellbeing around Results Day
Image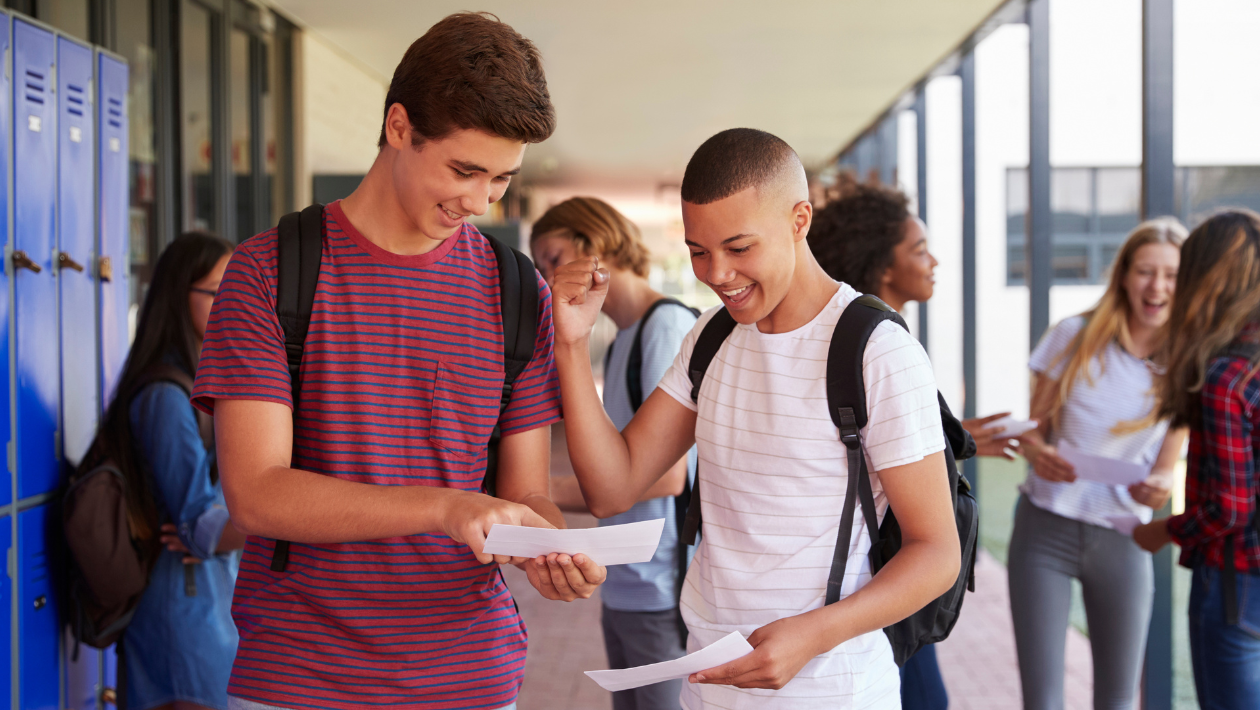 Information and links to support to help you support your mental wellbeing this Results Day
It's a busy time of year for lots of people, but it's important to take time out to look after your mental wellbeing and happiness. 
Whether you're expecting exam results or supporting someone who is, it's important to look after health and happiness. 
Having plans in place:
Many young people find it helpful being prepared and knowing what to expect on the day. 
It's important to know where and when you are getting your results. If you're unsure, you can contact your place of learning to find out. 
It can also be helpful to know who you are collecting your results with - this could be a friend, family member, or you may wish to open them on your own. All of these are okay.
But it can be very helpful to know who you will be talking to afterwards about your results.
Good to know: Your school will information on the day. FE colleges also run drop-in sessions where you can get guidance and see what they have to offer.
On the day:
Although Results Day can be an exciting time, it can also be stressful, but knowing how to stay calm on the day will help. Here are three simple steps that you can try:
Talk to friends who are also collecting results
Having something fun planned for after you collect your results can also be good for you, so make plans with friends or family.
Take Action: If, after you receive your results, you are not sure of your next steps, talk to your learning provider or contact your local FE college. If you can't find a place, you can contact the National Careers Service or call the Youth Employment UK Exam Results Helpline.
Reaching out for support:
Sometimes self-help isn't quite enough and we need a little extra support. This is okay, and there is lots of places offering support. 
You could talk to friend, parent/carer, supporting adult, or you could talk to your School Health Nurse (you can contact them during your school holidays) or GP.
There is also lots of support available, including: 
Crucial: No matter what your results are, there is always a place in learning for you, and you can be proud of your achievements so far.