Results day can feel like an anxious time. But even if your results are not what you hoped you can still find a great place to study
Image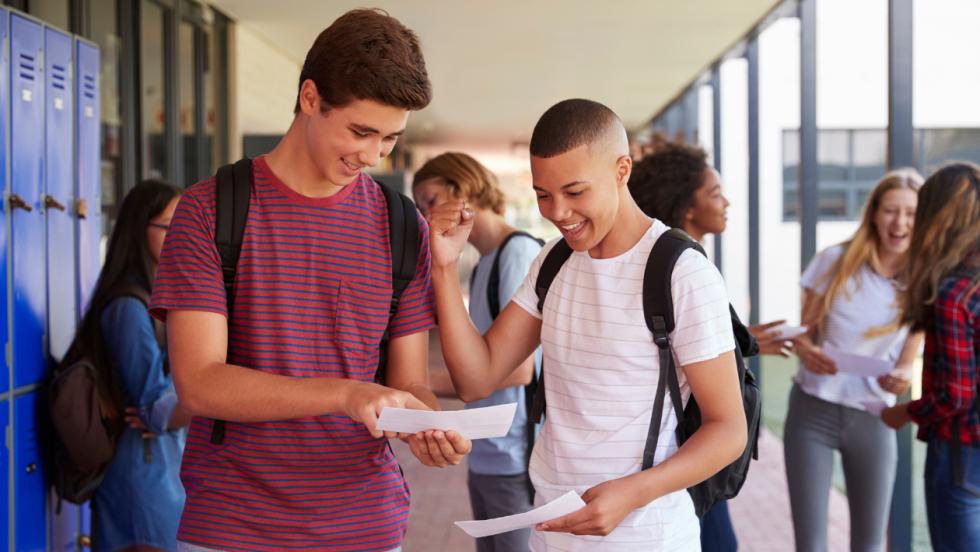 Results Day can be a stressful time. But lots of young people find it helpful if they make sure they are ready for results day. 
Results Day 2023 dates:
A-Level Results Day will be taking place on 17th August
GCSE Results Day will be taking place on 24th August
Crucial: If you are aged 18+ information about results day is available from UCAS.
First steps
Before you do anything else, make sure that the basics are in place:
Know how you're getting results. Going to school? Getting an email?
Know who you can talk to if results aren't as hoped, e.g. teacher, college, results helpline 
Talk to friends and family about what you'll do on the day!
Crucial: You may not have to wait for confirmed grades to apply for an apprenticeship or college place! You can usually use predicted grades.
Where can I get support on Results Day?
Looking for support in Oxfordshire on Results Days? Here's where to access it:
If you are going to school, college or university, and grades are not as you hoped, you should always contact them first to discuss your results and study options.
Take Action: Help is available on the National Careers Service website, via social media, through webchat, and by phone. You can contact the helpline on 0800 100 900 from 17th Aug - 1st Sept from 8am - 8pm Monday - Friday, and 10am - 5pm on Saturday. 
Moving into work or an apprenticeship?
If you're thinking about doing an apprenticeship after GCSEs or A Levels, you don't need to wait for results before you start looking. You can register, research and apply for some roles with predicted grades.
Crucial: There are lots of apprenticeship opportunities available throughout in Oxfordshire from GCSE equivalent (Level 2) all the way up to Degree level (Level 4+).
Worried you won't get the grades?
Don't be worried that you won't get the grades needed to stay on for post-16 education. There's a place for everyone - guaranteed.
If you can't find a place at your first choice of school or college, ask your school for suggestions and widen your search.
You can also:
Talk to teachers or advisers at your school on Results Day
Go to open days, virtual drop ins or call enquiry lines at local Further Education Colleges.
Search our opportunities database for flexible learning and training options
Did you know?  To help students, CCEA have an exam results helpline which provides free, independent advice about next steps after getting your results.
Heading for a job?
If your next step is a job and you are under 18, a job with training such as an apprenticeship lets you build skills and gain accredited, respected qualifications. This will help you earn more in the future.
If you are ready to start earning, take steps as for an apprenticeship (above) and then:
Ready for anything!
If you're really not sure what your next step is, or if there are difficulties which are stopping you from participating, support is available.
There are lots of flexible opportunities for young people with all kinds of different needs, such as:
No matter what your results, there is space for you to keep on learning up until 18, and then progress to a suitable opportunity.
If you find that you do not have an offer of learning for September and are aged 16-17, then register your details to let us know you are Not in Employment, Education or Training (NEET).
Crucial: There is learning available if you've been away over the summer, or otherwise not been able to get registered with a learning provider for September. Speak to your local college or register with the EET Service to find out more. You can also download our EET flier to find out about the support available to help you find a place in learning.