Skills and tips for job applications and CVs.
Image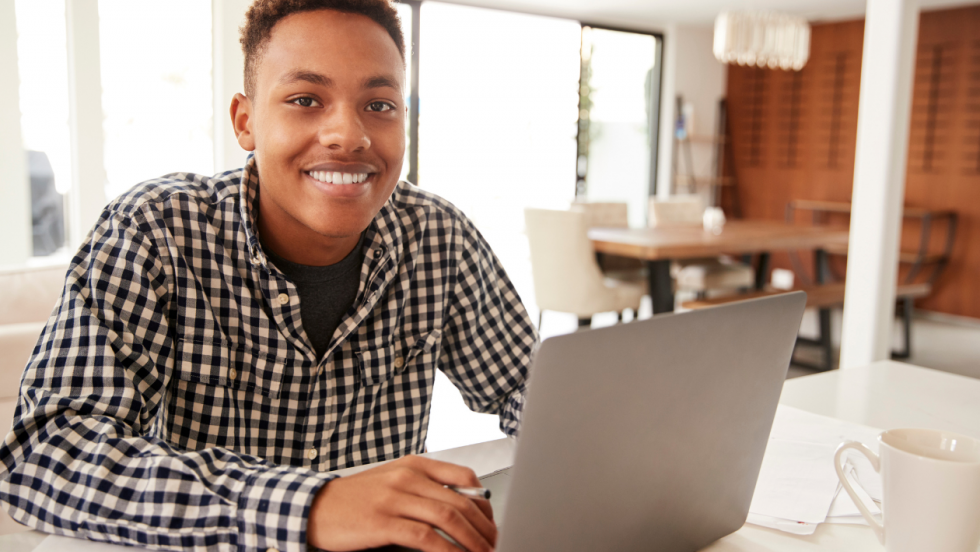 Once you've found a job that interests you, it's time to apply. 
Job applications
Some employers may still have paper application forms, but most applications are made online. Online forms also check that you can follow online instructions and have writing skills. These are important for almost all jobs.
Crucial: Before applying online, you need a respectable email address that you check regularly, so you can be contacted easily. No silly words or anything rude!
Online application
Online application forms have lots of questions which help the company see if you are the right person for the job. Take your time, and include everything relevant. This is your chance to really impress the employer.
Always:
Set aside plenty of time
Have your CV to hand
Check spelling
Ask someone to read the completed application for suggestions
Save or print a copy to prepare for the interview
Some systems, like the Apprenticeship Finder, allow you to upload information and use it to apply for multiple jobs. But you should always read through each new application and include tailored information about why you want that particular job.
Crucial: Make sure you only use well-known sites, as internet criminals target people by offering job opportunities. Find out more about job seeking safety. 
Agency websites are interested in skills and expertise, so can be challenging for younger applicants. Make sure you list all your work experience, any languages you can speak, and software packages you know.
Take Action: Some employers need to make checks of future employees on the internet. When you are job seeking it is a good idea to set your social networking site privacy settings to friends only and remove risky content. 
What if you don't have internet access at home?
Research shows that the most successful young job-seekers are people who:
Have access to the internet
Run regular searches for jobs
Apply early and often to lots of jobs.
If you don't have internet access at home, you need to find a good place where you can access the internet. It needs to be somewhere you can take your time and keep what you are doing private.
Wherever you are make sure you save your work regularly.
If you don't have your own computer and can't use your phone you can also get online at a library.
Crucial: If you are aged 16-18 and not employment, education or training (NEET) you can get help from the EET Service to access online application forms. 
CVs
As well as application forms, CVs (Curriculum Vitae) show employers your skills, qualities, education and experience.
Some employers may ask for a CV as part of an online application. CVs are also useful when you are looking for an unadvertised job. You can go into a shop or email a business with a CV and cover letter.
CV pointers:
Keep it to one or two sides of A4 paper
Match your CV to the job description, make sure you put on the relevant interests and skills.
When writing, try to use action words to promote yourself.
Make sure your spelling and grammar are accurate.
Have someone else like a parent, carer, or teacher read it over.
Keep your CV updated with qualifications, volunteering, and work placements.
Don't lie about your level of experience, skills or anything else
Take Action: Some people like to show off their design skills when making their CV. Some use a simple CV Builder like this one from Barclays LifeSkills. Even though most jobs require you to apply online, having a CV makes sure you have all your information in one place and ready to be adapted and updated every time you apply for a job.
If you have a criminal record
Employers are legally required not to discriminate against people with a criminal record. But they will need to think about whether any conviction makes you unsuitable for a job.
In some careers, such as working with children, employers will need to do a Disclosure & Barring Service (DBS) check which will turn up any criminal records you may have.
Specialist support is available to access steps into education, training or work if you have  criminal record. Ask your job coach, EET worker, or anyone supporting you to get a job. 
Keep on applying
Most people go through a stage when they are making lots of applications, but not getting a job. This can be discouraging, but keep on trying. The right job is out there.
My Experience: I applied for a Business Administration Apprenticeship, which intrigued me as it was something in which I had no previous experience. I applied and was then asked to sit some basic Maths and English tests, which were all done within an hour. I passed the tests and was then offered an interview. I then attended the interviews, for which I spent a good few hours practising and preparing for. Thanks to this things went well and I was offered the apprenticeship which I accepted. I had no office experience so doing an admin role seemed slightly daunting, however I have been helped whenever I have needed it. I have been able to pick up key skills in a short space of time, in a friendly yet driven environment. I have been given an array of tasks, to challenge me and to better my progression. There is always something new you can learn, always something that can help you develop as an employee and as a person. I would thoroughly recommend that any person tries to get on an apprenticeship, as they can really benefit you, and you develop skills which are crucial in the working world. Shelley, 21, Oxford