Before doing anything intimate with anyone else you should have consent – even for kissing.
Image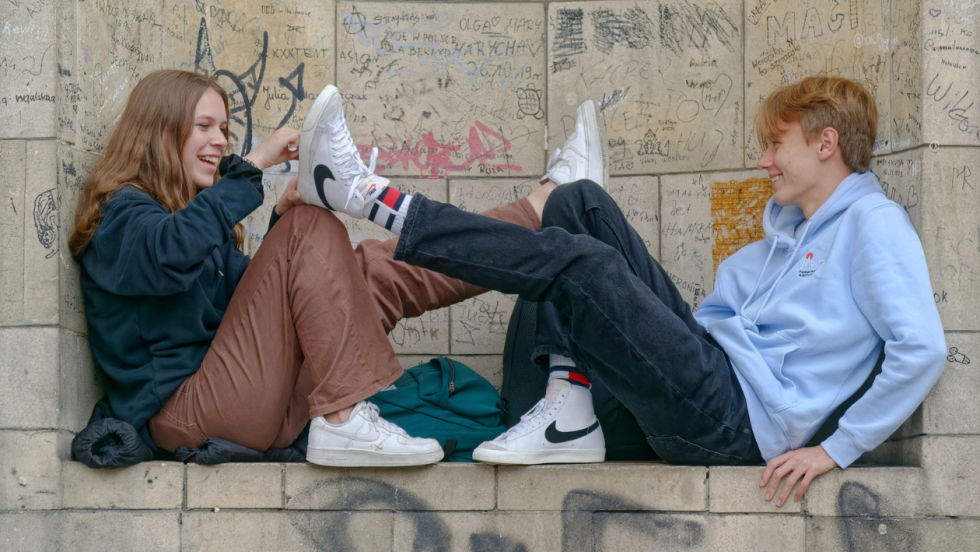 Relationships and sex should be fun and enjoyable, with both partners saying 'yes'!
What is Consent?
Consent means you agree that something can happen. Sexual consent is where a person agrees to sexual activity.  Sex without consent is rape.
Consent can only be given by a person who has the ability and freedom to consent. Consent must be given for all sexual activity.
Crucial: Sexual activity can range from kissing to touching each other, to full sex.
Thames Valley Police have created a video to help explain consent.
Age of Consent
The age that you can legally have sex in the UK is 16. The age is the same for everyone.
It is illegal to have sexual activity with someone under 16. But if both partners are under the age of 16 but over the age of 13, of similar age and understanding, and both agree to have sexual activity, they may not be prosecuted. This is because he law is there to protect young people from being pressured into sex.
Crucial: Even if the police decide against prosecution, the young person's parents or the young person themselves can still decide to prosecute.
Children under the age of 13 are given special protection and cannot give consent to any sexual activity. Sex with a child under the age of 13 can result in a life sentence in prison.
If you're under 16, you can still get confidential advice about contraception, emergency contraception and sexual health.
Coercive Control and abusive relationships
Abusive relationships happen when one person has more power and treats the other person badly some or all of the time. In relationships like this, the abusing partner may assume they always have consent, or the partner being abused may go along with things because they feel trapped, unsafe or bad about themselves.
This is not consent. It is coercive control, or domestic abuse.
Coercive control is when a person with whom you are personally connected, repeatedly behaves in a way which makes you feel controlled, dependent, isolated or scared. This is not love, it is abuse.
Find out more: Visit Consent is Everything, which was produced by the Thames Valley Sexual Violence Prevention Group to explore issues around coercive control and respect in relationships.
Disrespect nobody
When you disrespect someone's body, you disrespect the person too. This video matches animated body parts to boxers talking with their friends for advice on the different ways to spot consent.
LGBTQ+
Young people who are Lesbian, Gay, Bisexual, Trans or questioning can feel more pressure around consent, and may be less likely to seek help if they are feeling pressured to have sex. This can happen for all sorts of reasons:
To prove or test a sexual identity
Because it seems like what people do
Worry about being rejected by friends or family
Unreasonable pressure from risky individuals (find out more about Child Sexual Exploitation)
Consent is important for all people and everyone has the same protection under the law. Lots of people, from your School Health Nurse to dedicated helplines like GALOP are able to offer information and support around consent and sexual pressure.