All young people feel down from time to time, but if you are unhappy all of the time, then you may have depression, a treatable mental health condition
Image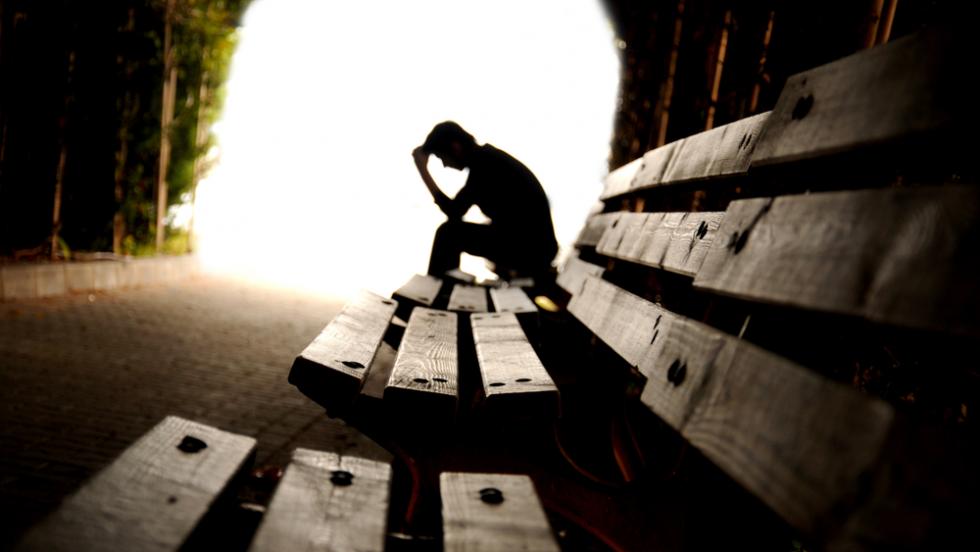 Depression is when a person feels sad, lonely, down, anxious, apathetic, exhausted or stressed for long periods of time. As well as making you feel unhappy or flat, it can affect your everyday life, making you tired, antisocial, or withdrawn. Depression can prevent you from doing normal things like going to school, doing your job, seeing friends or looking after your family.
Different methods of treatment are available for people who are depressed including exercise, talking therapies and medication. There are also positive steps you can take to look after your own mental health, which can help protect against depression or stop depression becoming worse.
Take action: Being kind to yourself, keeping active and challenging your low mood (for example, by exercising even though you feel tired and low) are all ways you can take action against depression. Get more self help for depression from Mind.
Symptoms of Depression
feeling sad or anxious most of the time
not wanting to do things that you previously enjoyed,
not wanting to meet up with friends or avoiding situations
sleeping more or less than normal
eating more or less than normal
feeling irritable, upset, miserable or lonely
being self-critical
feeling hopeless
maybe wanting to self-harm
feeling tired and not having any energy
Depression can be a reaction to stresses such as exams, bullying, abuse, or family troubles. But it can also happen without any cause. If someone in your family has depression, or has had it in the past, then you may be more likely to get it too. Most people recover from depression within 3-12 months, although some will need long-term treatment..
Take action: Just like looking after your physical health, by keeping fit, eating well, and setting healthy habits, you can also look after your mental health through using the five ways to wellbeing. These give you five actions to do every day that help your mental health. They are: connect (talk to people), be active (go outside and do something physical), take notice (observe, take a photo, be absorbed in something), keep learning (this can be at school, or just reading or practising a new skill) and give (help someone else). Looking after your mental wellbeing can make you more resilient.
Depression is not the end
Lots of creative, happy and successful people have at one time or another had depression. Through effective self care and treatment they have taken the steps they need to manage, cure or improve their depression.
In collaboration with the WHO to mark World Mental Health Day, writer and illustrator Matthew Johnstone tells the story of overcoming the "black dog of depression".
Helping yourself
When you are feeling depressed, it is especially important to be kind to yourself and take care of yourself. This includes things like:
Getting enough sleep
Eating regular, nutritious meals
Dressing well and taking care of your appearance
Sticking to your daily routines
Making sure you get fresh air and exercise
Learning and doing new things
Doing things you enjoy
Seeing family and friends
Relaxing
Being depressed can make it very hard to do these things. You may feel too tired, or like you don't deserve nice things, or that doing them will make you feel worse. You may even feel that you don't want to be around people, or that they won't want to see you. It's OK to feel like this. Many people who are depressed have these feelings. But they should not stop you doing the things that will help.
Instant help: Do you feel like you have been frozen by depression, or like everything you think of doing is a bad idea? Accept the feeling (panic, anxiety, misery). Calm your mind (count ten slow breaths). Take action do something (anything) positive.  You can find lots more worksheets and practical help on Students Against Depression.
Getting Help
Though you can make great progress helping yourself, the most important thing to do is to talk to someone. Letting someone who cares about you know how you feel is often the best way to start feeling better.
Talk to your parents, siblings, or someone in the family you trust
Talk to a teacher or the school health nurse.
Talk to a friend - but be careful to pick someone calm, helpful and trustworthy
Make an appointment to talk to your GP (doctor).
If you are 16-17 you can self-refer to Oxfordshire CAMHS for specialist help.
You can call Childline on 0800 11 11
Talking to other people is a great idea, but some people are more helpful than others. Some people may even make you feel worse. When people are depressed they may find that they spend too much time with other people who make them feel unhappy, or who are otherwise unhelpful. Make sure you are talking to the right people.
Crucial: Your school or college nurse and the school and college nursing service can provide 1:1 support, advice, somewhere to chat and signposting to other services. They are available all year round. Call 01865 904225 or email SHN.oxfordshire@oxfordhealth.nhs.uk
A teenage problem?
Depression is a serious illness for young people. In teenage years there are changes to the mind and body that make it harder to control emotions and which make emotions more intense. It is also harder to concentrate on a positive future, and you are more impulsive, because the parts of the brain that deal with future planning develop later. This means young people are more at risk from serious reactions to being depressed like self-harm and suicide. 
If you get so unhappy that you are starting to have desperate, panicked or confused thoughts, then you need to get help right away. Tell an adult you trust or your school health nurse.
If you need to talk to a helpline, all these can help:
You may also find it helpful to look at the Self Harm Page or visit Harmless, an organisation which supports people who self harm and their friends and family.