Sexual assault is when someone touches you in a way that is inappropriate and against your wishes
Image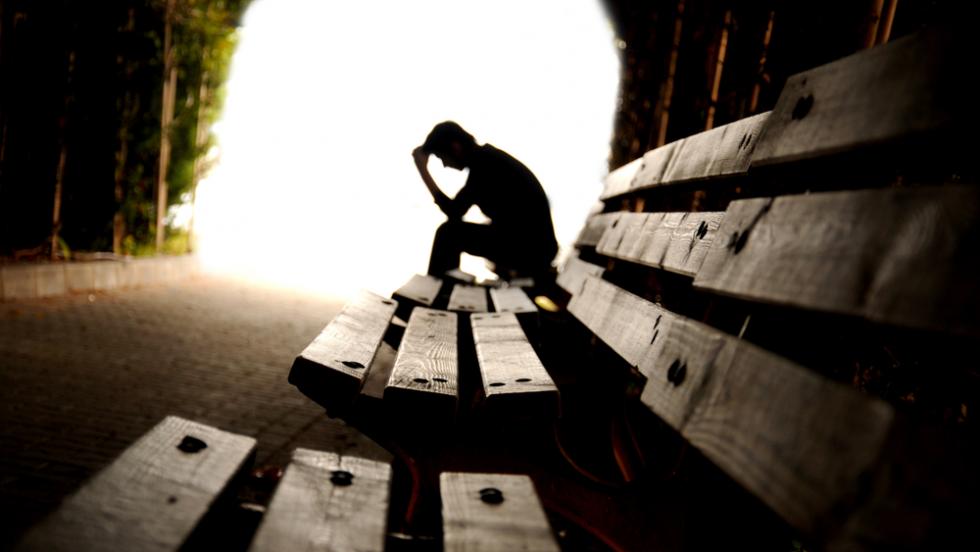 Rape and other forms of sexual assault are serious crimes. They also cause extreme distress to the victims involved. Sexual assault and rape can happen to people of any age, any gender, and any background. Know your rights if you're attacked, and where and how to get help.
Report a crime: In Oxfordshire, you should report crime to Thames Valley Police. In an emergency, call 999 (this will work from any phone). You can also call 101 to talk to your local police force about any crime.
What is rape?
Rape means being forced to have sex against your will – vaginally, rectally or orally. Men and women can be victims. If you are under 18 and are raped, this is child abuse.
What is sexual assault?
Sexual assault is when someone touches you sexually against your wishes. The touching will be sexual in nature and so will any other accompanying behaviour, such as what the person says to you. Men and women can be victims. If you are under 18 and someone sexually assaults you, this is child abuse.
Who are the attackers?
Sometimes, rapists and assaulters are not known to their victims. However, in most cases, they know their victim. This might include people who are acquaintances, friends or family members. If a boyfriend or girlfriend or partner forces you to have sex, this is rape. 
Crucial: Nothing sexual should happen between people without full consent. Find out more about consent.
Date rape
Date rape is a term sometimes used to describe a situation where a person is raped or sexually assaulted by someone they are dating (going out with). This could be the first time you see the person, or after you have seen them many times. 
Crucial: This is still rape or sexual assault.
Safety advice for dating includes:
Having a friend you trust nearby and available to help
Telling a friend you trust where you are going
But you have the right to feel safe when you are on a date. If anything happens that you are not comfortable with, then it is fine to challenge the other person. It is also fine just to leave.
Drug Rape
You may have heard of something called 'drug rape' or 'spiking'. These refer to when a person is given a drink or drug that makes them unaware of what's happening to them. It can cause blackouts (where you are not aware of what you are doing) and memory loss. This can be done by putting a drug in your drink, or by giving you extra alcohol, for example by putting strong spirits in a non-alcohol or low alcohol drink.
Crucial: Having sex with someone who is not capable of consent (for example if they are drugged or very drunk) is rape.
Safety advice for nights out include:
Don't accept drinks from strangers
Don't leave your drink unattended
When you are out, stay with friends you trust
Decide how many drinks you will have and stick to your decision
Plan your trip home and take safe transport
But you have the right to feel safe when you are on a night out. If anything happens that you are not comfortable with it is fine to challenge the person. It is also fine to report them to people at the venue, for example, the barman or a bouncer.
Reporting a rape or sexual assault
Research shows that people who sexually assault or rape other people often go on to repeat the behaviour with other people. This may be because they don't understand the seriousness of their behaviour. Or they think that if they didn't get into trouble, it is not a problem.
Whether or not to report is an individual decision which can only be made by the victim. But many people find that telling someone helps them heal and recover.
Crucial: If you are under 18, then what has happened is child abuse. 
Child Sexual Exploitation
When rape or sexual assault happens as part of process of taking a child away from their family, friends and schooling it is called child sexual exploitation. This can happen in gangs or to individuals. In these situations, abusers will often tell the child that they will not be believed by police, or will be prosecuted for crimes they have committed with the encouragement of adults. You can still report rape or sexual assault under these circumstances and action will be taken to stop the abuse.
Crucial: Child sexual exploitation is a crime – the police and social services will act to stop it happening. If you think you are being abused or are worried about a friend call the Kingfisher confidential helpline number on 01865 309196. In an emergency, call 999.
Reporting an attack to the police
If you decide to report the attack, go to the nearest police station – take a friend or family member if you want to for support.
The police have a better chance of collecting evidence if you do not wash (shower or have a bath) or change your clothes, but take some clean clothes with you for later.
You will probably be examined by a police surgeon so they can collect evidence for use in court. They will be sensitive and kind and will make the procedure as comfortable for you as possible.
Even if there is no proof of penetration, the offender can still be charged with either sexual assault or attempted rape.
Instant expert: Find out more about rape and sexual assault from Thames Valley Police.
Taking care of your health
Whether or not you report an offence, you should still visit your Sexual Health Clinic or GP to check for Sexually Transmitted Infections, pregnancy and injuries.
How you may be feeling
If someone has been raped or sexually assaulted they may be going through different emotions. They may feel:
ashamed – that they were raped or assaulted
guilty – they might even think it was their fault
angry – with themselves, even though they are not to blame, and angry with the abuser
frightened – that it might happen again or that they will be punished for reporting it to the authorities.
There are workers, including specialist police officers, counsellors, helplines and different support organisations, to help people work through these feelings.
No matter what has happened or when it happened, non-judgemental support is available to help you heal, recover and move forward. The links and helplines below can help you get started.