Education for Children in Care
Everyone's education is important – and when you're being looked after you will receive extra help.
Image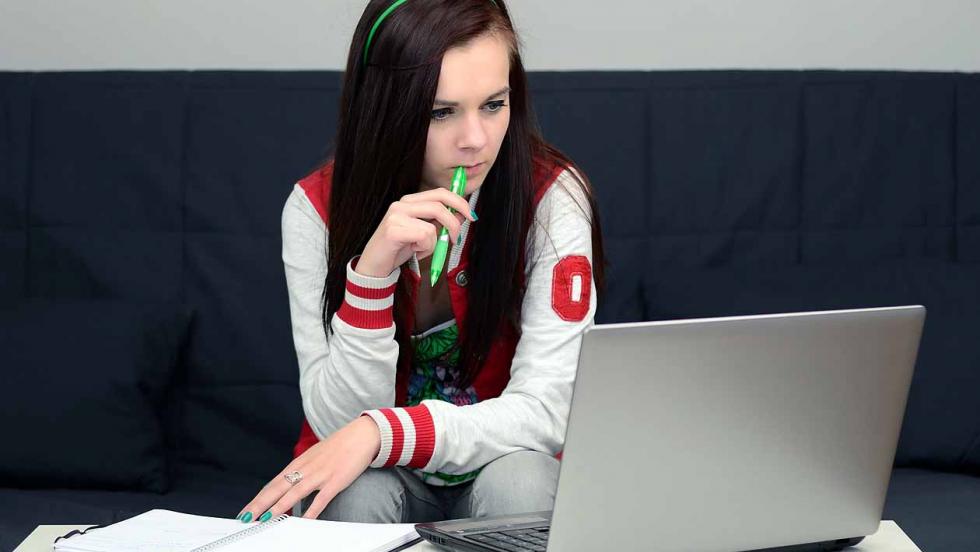 The things you learn in school will shape your future success, and give you more opportunities in the future. 
Crucial: Children in care have the same rights to education as everyone else, and they are just as able to do well and succeed.
Your educational rights
If you are looked after, you have the right to:
be in full-time education (and should be unless there is a very good reason why not)
have a teacher at school who will offer specialist support if needed
have an up-to-date Personal Education Plan (PEP), which will be reviewed at the school at least every 6 months.
Staying happy at school
Where possible, efforts are made not to disrupt the schooling (change schools) of children in care. This is because you feel better and learn better when you are happy and settled at school.
Your school will have a designated teacher for looked-after children. If you need to you can talk to them or to another teacher you like or trust – maybe your form teacher or head of year. They can make sure that any problems you have in school are sorted and can arrange for extra help and support.
Absence from school
Missing school is not a good solution to problems. In fact, it will cause you more problems. You will find that you:
Fall behind with your work
May get into trouble
You could find it hard to settle in again at school
Your school needs a note or a telephone call from your carer or key worker to say why you have been off school. The school will make certain it is a good reason, like you have been ill or have a medical appointment.
Take Action: Find out more about the effects of absence and exclusion.
Your Personal Education Plan
All looked after children will have a Personal Education Plan (PEP) to help them get the most from their education. It also gives you the chance to say how school or college is going, what you want to get out of it, and where you need the most support.
How your PEP is written
Your PEP will be written by your designated teacher, social worker and carers at a special meeting. You should also be involved in writing it yourself, either at the meeting itself or at another time.
At your meeting, they might ask you some questions about what you are good at and what you think about school. You can decide if you need extra help with anything, this is your chance to be heard!
In the PEP is a record of the targets set, and the people who will help you meet your targets. It also records all the important information on your education and achievements.
Post-16
All young people in the UK stay in learning until they are 18. There are lots of options post-16, you can:
Stay in school or college
Do an apprenticeship
Combine learning with doing a job
Gain your A levels and go to University
The discussions you have about your PEP can help you choose between these options. They should also be written into your pathway plan.
Crucial: In Oxfordshire, young care leavers progress to all of these different options and more. Aim high!
Post-16 support
Young people who are looked after or leaving care all have access to specialist Education, Employment and Training support. You may also be helped with certain education and training costs, such as books, travel and equipment.
Instant expert: To help you think about your future, the Learning & Work Institute have created The Really Useful Book of Learning and Earning for Care Leavers. It provides useful information, advice and activities to help care leavers get used to living independently and make decisions about education and work. It includes information about taking up learning or paid work, care leavers' rights and what support they can get. 
There are designated workers including Specialist NEET Advisers, Learning Coaches and more who can support you with any education, employment or training need you might have. We work alongside your school or college and all the other people in your life such as your carers, social worker, Leaving Care PA & Housing Key Worker.
They can help you with:
preparation for interviews
future planning – what are your options?
application forms for college, work, and training
volunteering
work experience
CV writing and covering letters
looking for work
making sure you get the support you need at college
Who can I work with?
Who you work with will depend on your situation and what you need. Mark Walker, EET Coordinator for Children Looked After and Leaving Care, will make sure you work with the person best suited to help you.
Crucial: Advisers at the Virtual School for Looked after Children  can support you to achieve your ambitions.
Find out more
Become
&nbsp&nbspIn care or a care leaver? Looking for help and advice? Talk to us in confidence – online or over the phone on our dedicated helpline for young people. We really know our stuff about the care system and what everyone's rights and entitlements are! Call us on 0800 023 2033 between 10:30am and 3pm, Monday to Friday, or email us at advice@becomecharity.org.uk Visit us online for information and factsheets
Propel
&nbsp&nbspInformation to help care leavers go on to achieve amazing things in higher education.