Your choice of GCSEs can have a big effect on the rest of your life so choose them well.
Image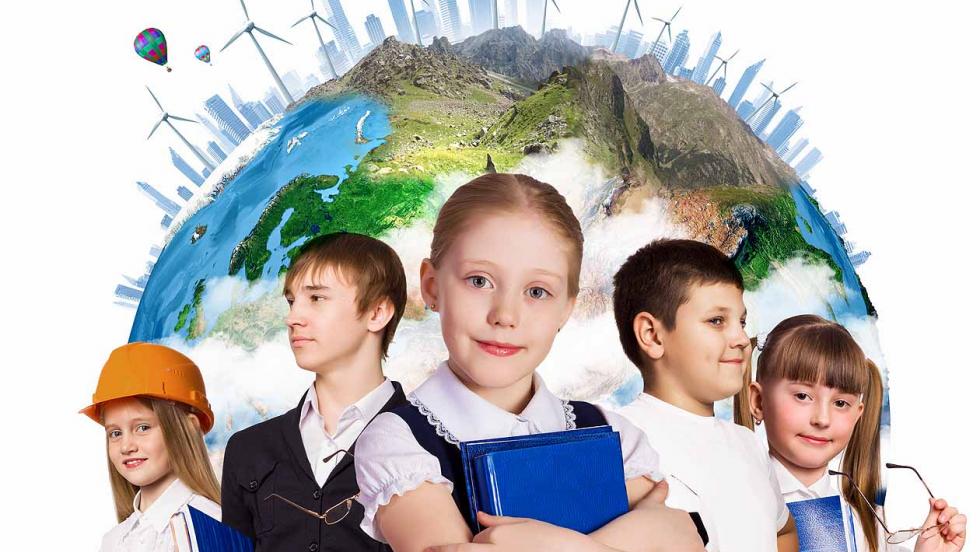 At 13 or 14 you need to choose what subjects to study at GCSE level. This can feel like a big decision. But your teachers are there to help you make the best choices, so you can get the best results at exam time.
What are GCSEs?
GCSE stands for General Certificate of Secondary Education. They are qualifications usually taken in Years 10-11. GCSEs get you ready for your next stage in education, training, or employment.
The better you do in your GCSEs, the more options will be open to you. It is important to work hard and do well. 
Crucial: GCSEs are graded 1-9, with the pass mark being 4 for a standard pass or 5 for a strong pass. Find out how GCSE Grades work from the BBC.
GCSEs – compulsory subjects
You can choose some of your GCSEs, but others you have to do. These are compulsory subjects (subjects that everyone has to take):
English Language and English Literature (sometimes combined into one double award GCSE)
Mathematics
Science (either single, double or triple)
These are the most important subjects, and gaining a good mark is important. 
Crucial: Getting a grade 4 or above in English and Maths matters. This gives you enough skills for normal adult life tasks like budgeting, filling in forms, reading instruction manuals and calculating bills. It is also a requirement for lots of jobs and apprenticeships. If you do not get a grade 4 or better, you will need to retake your Maths and English GCSEs as part of your post-16 study programme, alongside A levels or studying at a college. Your school or college will arrange for you to have classes and sit the exams.
Some schools have other subjects all their students do, such as:
PE (physical education)
ICT (information and communication technology)
RE (religious education)
This can vary between schools, but you should always have a good, broad study offer, no matter where you are learning!
GCSEs – you choose!
Choosing what you'd like to study can feel hard. With lots of subjects on offer, how can you decide?
One way to start is by listing all the subjects that are available at your school. Then give them a score for what:
will help you gain skills for the future
you are good at
you enjoy - remember you'll be studying them for the next two years
interests you most – if you have always fancied studying something, now's your chance!
It is also important to be flexible, and take advantage of what is available. Your choice will depend on what your school can offer, and what your study timetable is.
Age 13 or 14 might feel too early to be thinking about a career, but choices you make now can help you in the future. Talk to your teachers or school careers adviser about the subjects you'll need for different careers, or research them yourself on the National Careers Service website.
My opinion: Young people can decide what they want to pick by choosing the options they think will help their future. Do NOT choose your options because of your friends, which teacher or by how hard it is. In my opinion I would choose options that can help you with your future, because you can combine them together to actually do something you've wanted. - Murat, 15, Oxford
How many do you need, and what grades?
Whether you decide to continue your formal education beyond GCSE (at A level or university) or you choose to start an apprenticeship or employment, many employers and further education providers ask for the same things:
five GCSEs or more including Maths and English
all at grade A*-C or 9-4/5
You should aim for this as a minimum. Most people study for at least five GCSEs, but many study for ten or more! Most young people try to study for as many GCSEs as they are able.
Crucial: GCSE grades are changing from letter grades A*-G to number grades 9-1. The two-year introduction of the new GCSEs will mean students will receive a mixture of letter and number grades in summer 2017 and summer 2018. By 2019, all GCSE results will be using the new system.
This video explains the changes in the grading system:
School Choices for GCSEs
Most young people choose to do their GCSEs at their local secondary school. These schools are expert at teaching young people and have lots of support to help students pass exams. They also provide an environment which supports learning and encourages students to do their best at exams.
There are other options for studying GCSEs, including learning at a University Technical College or Studio School. These offer hands-on learning and work placements alongside learning. There are several UTCs and Studio Schools within Oxfordshire and more in the surrounding area. If you are interested in learning in a different environment, then go to one of the Open Days at a Studio School or UTC. 
There is also the option to enter a local Further Education College at age 14 to study GCSEs and do vocational courses. There are limited places, open to young people in Year 10 and 11. If you are interested in doing this it helps to talk to the college as early as possible.
There are also limited places for students who are home educated to study for GCSEs at local FE Colleges, though this can also be done entirely at home and organised by your parents.