A-level choices are both difficult and important decisions to make. But here is the information that you need to know before making your choices.
Image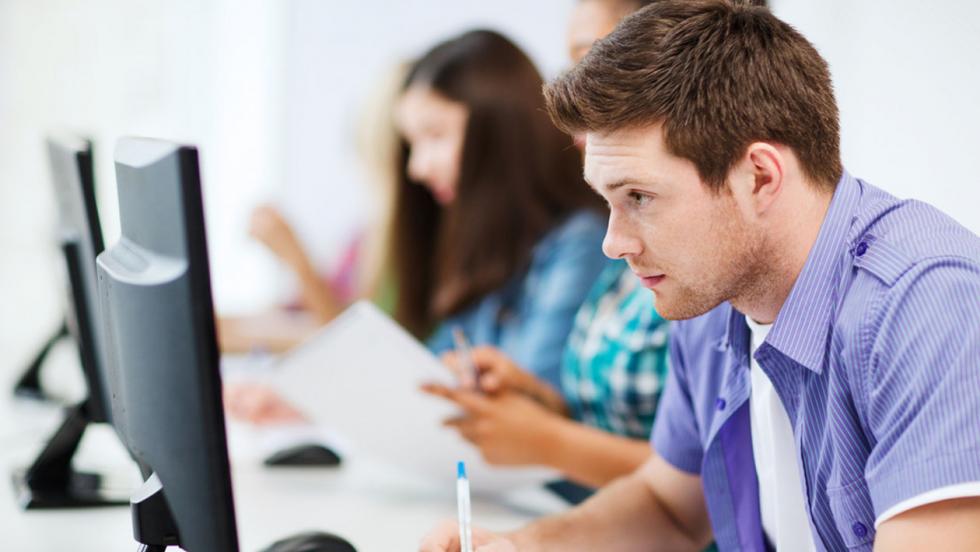 A-levels are level 3 qualifications, which is the next level of public qualifications after GCSE, and the level of qualifications before university or other forms of higher education. In general, they are completed over two years between the ages of 16 and 18.
How are they different from GCSEs?
A-levels are more difficult than GCSEs. They require you to spend more hours outside of lesson time on:
Catching up on classwork
Completing homework
Reading around your subjects
Creating revision resources for exams
You will also have less time with your teachers in class. At GCSE you are in lessons throughout the school day. But at A-level you have "free periods", where you are given the freedom to be in charge of your own learning. Another big difference is that you will only have three, or possibly four, subjects (five in exceptional circumstances). 
Instant Expert: What about AS Levels? AS Levels, studied in Year 12 are still important. Find out why with Which. 
Which A-levels are available?
There is a very wide range of subjects available to A-level students. Most schools and colleges offer the usual subjects, but it may be difficult to find places that offer more unusual subjects. Some common A-levels subjects are:
Biology
English literature
History
Maths
Physics
Geography
A full comprehensive list of A-level subject can be found here on the AQA website.
What are the requirements?
Most schools and colleges need you to have 5 GCSEs at grade C/4 or above, or equivalent, including maths and English. Also, you will usually need to have a grade B/5 in the A-level subjects that you wish to study. If you do not have these level 2 qualifications, you can complete them at a Further Education College.
What can A-levels lead onto?
A-levels are good way to get into university. However this is definitely not your only option after you finish your A-levels. They can take you on to an apprenticeship, internship, or even a full-time job. There are many options, which you can find more information about on the higher education page.
Choosing your A-Levels
Choosing your A-levels can be challenging. This video from Which looks at how other young people have approached the problem. 
Things to consider when deciding
Possible degree subjects  
If you have an idea of what you want to study at university, then it is a good idea to choose subjects that universities will want students to have for that university subject. For some subjects, it will not matter which A-Level you do. But others will need you to have specific A-levels, so it is a good idea to check university subject requirements just in case. You can find these on the UCAS website.
Not sure about options beyond A-levels 
You will probably have very little idea about what you want to do at 18. In this case, it is a good idea that you keep your options open by choosing at least two facilitating subjects. Facilitating subjects are subjects that universities like because they show skills that are needed in a wide range of degree subjects, they are:
Biology
Chemistry
English literature
Further maths
Geography
History
Maths
Modern foreign languages
Physics
What do you enjoy?  
There is no point doing a subject that you hate, because you will not be motivated to do well in that subject. Similarly, it may be a bad idea to do a subject just because you enjoy it if it will not help you to get on to what you want to do after A-levels.
What are you good at?
You will probably struggle at A-level in a subject that you only just got a C in at GCSE.  A-levels are a lot harder than GCSEs. If you did well at GCSE you will have a good chance of doing well in that subject at A-level.
Subject combinations  
This mostly depends on your preferences. You should think about the type of subjects you are choosing. Do you want a balance between the humanities and sciences? Or do you want your A-levels to be heavily based on one or the other?
Where to study 
If your school offers them you can stay at your current school to complete your A-levels. You can also entirely change schools or go to a further education college. A list of Oxfordshire secondary schools can be found here.
Alternative options 
If A-levels are not the best choice for you there are lots of other options such as an apprentice, traineeship, or BTEC level 3 qualifications. These options do not stop you progressing on to university. Find out about all your post-16 options. 
By Jacob Starr, work experience student