Moving from school to college
Every year some students decide to leave their school and go to college for their post-16 learning.
Image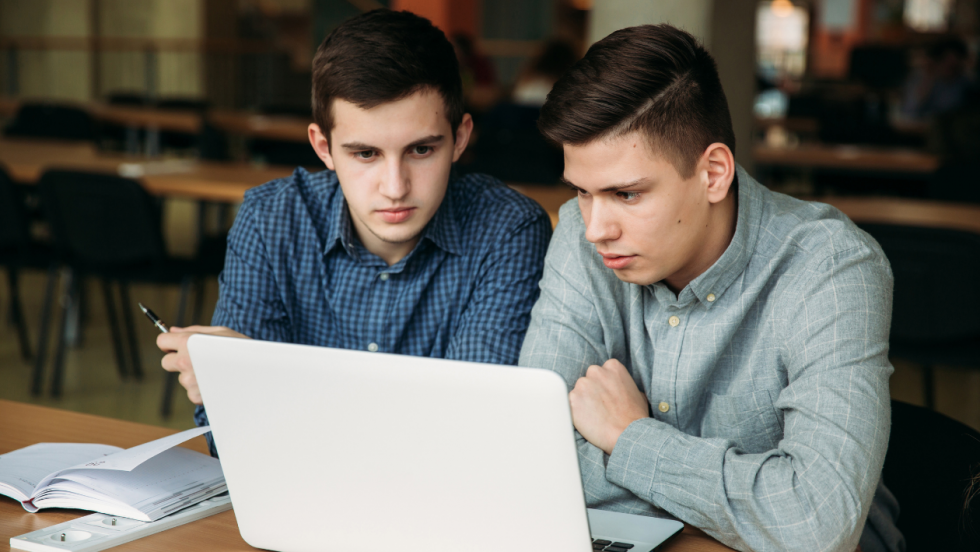 After GCSE's some young people move on from their school and go to a Further Education college. This can happen for a variety of reasons:
Less formal learning environment
Different choice of what to study
A more adult environment
At Further Education colleges young people study alongside adults. 
Crucial: Although you are studying alongside adults, you can still find things like a School Health Nurse, and other kinds of wellbeing support. 
More independence
Managing your time and taking responsibility is important in college. Lots of study is independent and you get to create your own projects. 
Rules are still important to keep everyone safe. But the environment is more adult. So, you might talk to your lecturers by their first name, or wear your own clothes instead of a uniform. 
Colleges may also have subjects schools don't offer. These are often related to jobs you might go on to do, after you leave college.
Take action: Have a look courses and more from some of our nearby colleges - Abingdon & Witney College,  Activate Learning, Buckinghamshire College Group, New College Swindon and BCA.
College is an opportunity to meet many different people from different places, get experience of independent travel and different environments, and build your skills. 
The way you learn in college is different to how you learn in school. This short video explains the Activate College group philosophy of learning:
Common worries
Some young people worry about going to college.
But you can gain good qualifications in all sorts of different settings. What matters is what works for you.
It's natural and normal to be worried when you change school or college. Common worries include:
Afraid of losing your friends? You can keep in touch via social media. Plan out your weeks ahead and organise something together. And don't worry! You'll meet plenty of new people in the same position as you and looking for new buddies.
Think you won't fit in? You need to remember, you are all in the same boat! There will be many people starting new just like you - including plenty who are worried that they won't fit in.
Afraid of the unknown? Do your research and try and visit beforehand (go to an open day or taster session) so you can get a better idea of what it's going to be like. This will help remove the fear of your first day - if you can't visit try to find a video so you can have a virtual walkthrough.
Need a confidence boost? First impressions matter! Make sure you are well prepared, so that you are confident and ready for the day ahead. You could; check travel plans, find out dress requirements, and see if you need any equipment or to do anything before term starts like attend a workshop day. 
Scared of change? Change is a part of life and the best way to help you grow as an individual. Take advantage of the new experiences and take the opportunity to improve your skills!
Pathways after college
You need to stay in learning until you are 18. But this doesn't mean you can't start work. You can usually work part time alongside college. But it's important to not let this get in the way of your studies. 
Crucial: Staying in learning till age 18 is important, as you usually have to pay for post-18 study.
Did you know that you can also study for degrees at your Further Education College? So you might end up staying at college to do your degree.
Get support
When you're going through changes, it helps if you know where you can go for extra help! There's plenty available:
Your teachers – talk to your teachers, lecturers or other teaching staff for extra guidance.
Older family and friends – talk to them about their experiences.
Careers advisors specialise in helping young people decide what they want to do, they will be available in your school or college.
If you are having difficulties or feel stressed you can talk to your school health nurse, student support, or wellbeing support in your place of learning
This is what one person who changed from school to college experienced:
"I was 16 when I left school and decided to go to another sixth form for a change. I chose to study sociology, philosophy and ethics and world development. But what did I want to go into in the future? Business. I decided to overcome the pressure of studying 3 A levels and choose what I thought was best for me. This led to me joining Abingdon & Witney College to study Level 3 Business Management, which is equivalent to 3 A levels, except with different way of learning. I have now been accepted to all 5 of my university choices to study International Business. I am looking forward to starting in September." Yusra, 19
Find out more
Find a Course
&nbsp&nbspFind a course to help you improve your current skills or study for your future.