Learn how you can do your best, and what you need to do if results are not as hoped
Image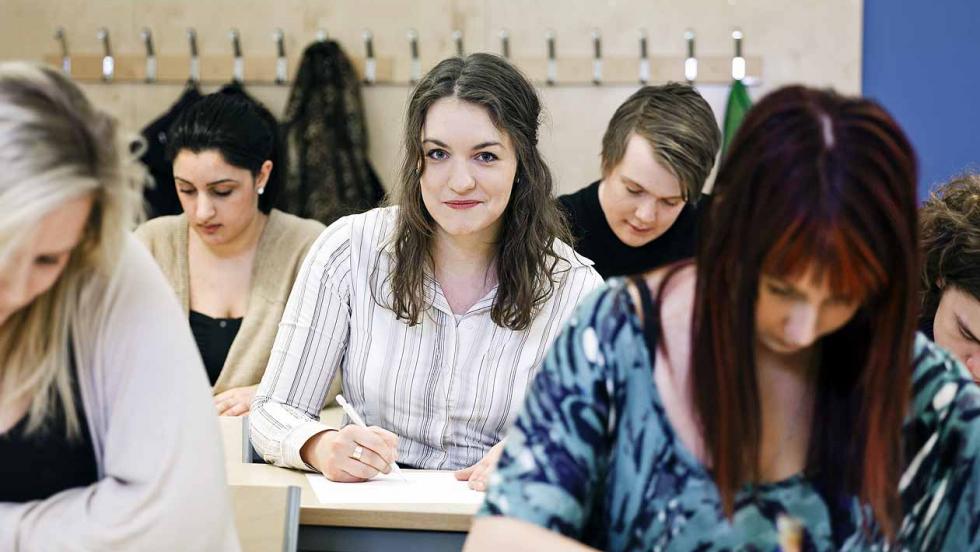 Exams are an important part of learning. They let us know how much we have learned and how far we have advanced. But taking exams can be stressful. Make sure you know how to build your skills, manage your stress, and get the best results.
Many young people worry about exams. 
How much should I revise, and what should I revise?
How can I remember everything, and not forget things in the exam?
What happens if I don't pass or get the grade I expected?
It helps to remember that revision is a skill. You will get better at it, and remember more, as you go along. Your teachers, family and friends can also share revision tips.
Take action: Do you know how to revise effectively? Find out more about the science of revision and enhance your study skills. 
Exams if you have special educational needs
Some students need extra support to do their best in exams. This might include students who have an education, health and care plan, those with a disability or where English is not the student's first language.  These are called access arrangements or exam concessions. This is normally arranged by your school.
Instant expert: Find out all about support available to help children and young people with additional needs in exams (exam concessions and access arrangements.).  
Revising for your GCSEs
You aren't the first (and you won't be the last!) to worry about exams. Most people feel nervous before their exams. It is a natural reaction. So get to know your best ways of coping. Remember, stress is not all bad. It can focus the mind. Try to find your perfect balance.
Previous students who have completed their GCSE exams have these words of wisdom to pass on:
Set time aside for revision and make sure no-one else changes your plans  
Make a timetable so that you can fit everything in    
Take breaks when you are tired and set aside time to relax
Get together with friends, you can help each other
Remember that you can only do your best
Some things can make it hard for you to revise, for example, if you care for someone at home, are drinking or taking drugs, or if you have a learning disability.
Take Action: If something is getting in the way of you studying, you need to tell your teacher, course leader or another adult you trust as soon as possible. They will help you find the right support to help you do your best.
After GCSEs: what happens next?
Most kinds of post-16 study require you to get certain grades at GCSE. These grades are achievable, if you work hard, and study carefully. Most young people in Oxfordshire get the right grades for their chosen subjects or career. 
If you don't get the grades you hoped or needed, don't panic. You can find a place for 16+ study, guaranteed. Here's how: 
Talk to someone at your school, such as a teacher or careers advisor. Can your school take you, perhaps on a different course?
Talk to other schools and colleges in the area. What spaces do they have? Are their entrance requirements different?
Don't forget to ask about apprenticeships, traineeships, foundation learning, and other kinds of study.
Every young person should have an offer of post-16 learning. This is sometimes called the September Guarantee. Your offer is dependent on grades. But if you do not achieve the grades you needed, other courses will be available locally. There will be a place for everyone. 
If you have not gained Maths and English at grade C or above (grade 4 or above for exams on the new grading system), then your post-16 learning will need to include these as part of your study programme.  
Crucial: GCSE grades are changing from letter grades A*-G to number grades 9-1. The two-year introduction of the new GCSEs will mean students will receive a mixture of letter and number grades in summer 2017 and summer 2018. Find out more about the changes to GCSE grading.
Find out more
Year 11 - what should I do next?
&nbsp&nbspFrom apprenticeships to A-levels, check out iCould's guide to the options out there and ideas on how to make the right choice for you.