Childcare for Young Parents
Childcare options so that you can continue with education and training, or work to support your family.
Image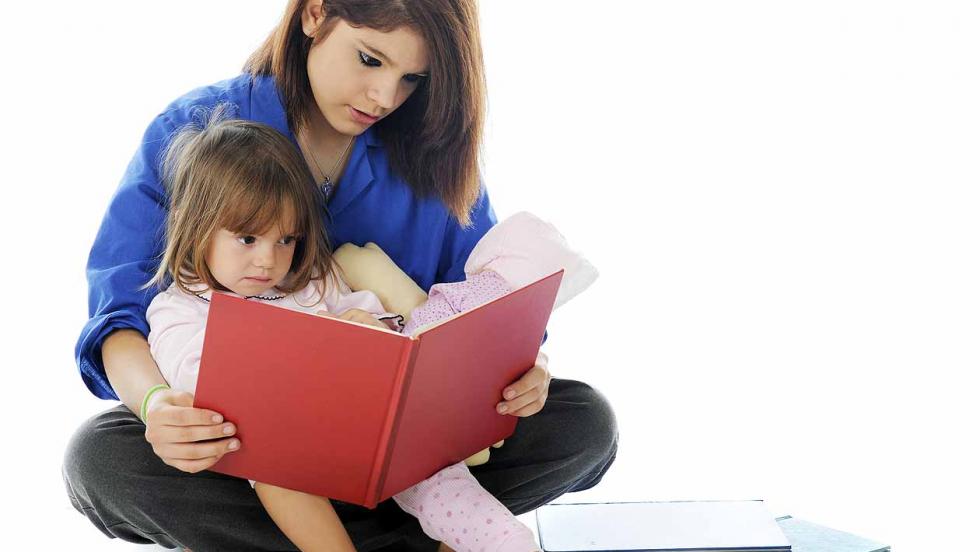 Part of going back to school, training or a job is finding childcare for your child. Sometimes family help with this, but many grandparents and relatives have jobs and obligations of their own.
Research shows high-quality childcare is good for children. It helps them develop confidence and social skills. Childcare that is OFSTED registered provides a high standard of care.
Instant Expert: Read all about OFSTED registration and how to choose good childcare.
Crèches
Crèches provide occasional short-term child care. They are useful if you need to take a course, take part in a sport or activity, or attend an interview. Some are in shopping or leisure centres, some in children's centres, and some learning providers have on-site crèche facilities.
Take Action: You can search for crèches in Oxfordshire, or view the whole list.
Nurseries
Some nurseries take children from as young as six weeks, and others from age 2 or 3. Nurseries are a good option and provide childcare at regular hours each week. They also provide pre-school learning and experiences for children. All 3 and 4 year olds are eligible for at least 5 hours free early education funding (children of working parents may be eligible for 30).
Crucial: Some 2 year olds are eligible for 15 hours free early education funding. Find out if your family qualifies.
Childminders
Childminders usually look after children in the childminder's own family home. Childminders can sometimes accommodate shift work including overnight care. Search for a childminder in Oxfordshire.
Take Action: Whether your child is being looked after at home or going to childcare or nursery, they need your help to learn, develop and get school-ready. Get simple tips and fun activities for 0-5s that fit easily into your daily routine easily from Hungry Little Minds and watch your child learn and grow!
Care to Learn
Care to Learn provides help to young parents who are finishing their education.
If you are under 20 at the start of your course, you will be eligible for Care to Learn.
You can get up to £160 per child per week to help with the cost of:
your childcare, including deposit and registration fees
a childcare taster session for up to 5 days
keeping your childcare place over the summer holidays
transport for taking your child to their childcare provider
Instant Expert: For more information, get Oxfordshire County Council's Care to Learn flyer.
Help with childcare costs for working parents
There are benefits to help with childcare costs if you are a working parent.
Find out more
Entitled To
&nbsp&nbspThe entitledto calculator can help you check if you might be able to claim welfare benefits. They also have lots of information sheets to make benefits easier to understand.
Care to Learn
&nbsp&nbspThe government's information page for Care to Learn.