Using computers, tablets and mobile phones to hurt, annoy or harass people is bullying. Learn how to protect yourself and help others fight cyberbullying.
Image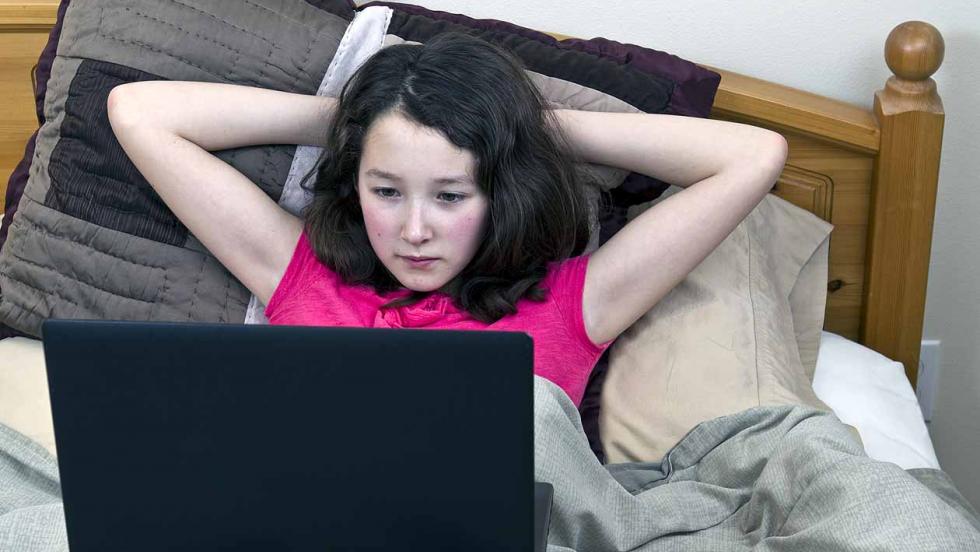 Cyberbullying is fast becoming one of the most common forms of bullying. It is deliberately using computers, the internet, mobile phones or other kinds of technology to upset someone else. Cyberbullying is different from face to face bullying in these three ways:
The bullying can happen at a distance and be hard to ignore
Lots of people can see the bullying, and comment on it
The person who is doing the bullying usually thinks or feels that they are anonymous
These differences can make cyberbullying one of the hardest kinds of bullying to cope with, if you are the victim. It can also get the person doing the bullying, and their friends, into a lot of trouble.
You can take action to help stop cyberbullying, and help make online space safe for everyone.
How do I spot Cyberbullying?
If you see something online that is funny or rude it can be very easy to join in, re-post or like. But if it is something nasty about a person, then there are risks:
The person who is being nasty might also start to be nasty to you.
The person they are being nasty to might feel you are hurting or attacking them.
People can save what you have posted online, and show it to other people later.
It can be hard to gauge a person's tone online and to know whether or not they are joking. As most things online are public, comments can spread easily and quickly and become out of hand. In some cases this causes serious unhappiness.
Crucial: Did you know: some things you post can be against the law and could land you with a fine, or even a prison sentence?
Cyber bullying can be illegal
Writing about any of these subjects could be classed as illegal:
Threats against people or property.
Statements that are racist, or use hate speech.
Spreading lies about other people (defamation).
Cases where people have said or done something illegal could result in the police being involved. They are more likely to be involved if someone has suffered a lot, or been badly hurt.
Wherever the cyberbullying has happened, it is often recorded automatically. Facebook, Whatsapp, Twitter and email are just some of the services which automatically store chats that can be accessed at a later date.
Cyberbullying doesn't just affect the victim, it has an effect on everyone involved. You can be a bystander online just as much as in the playground.
Experience: Safe Stories is a website created by SAFE, a charity which works with young victims of crime and supports them to recover. The story of Katie and Jessica explores a cyberbullying incident where one person did something illegal, but a lot of bystanders joined in. Some scenes may be upsetting, but there are lots of useful information and links to places you can find more support. Visit Safe Stories.
Make online space safe
Time spent online should be fun and stress free. If bad things are going on online, then you can help make things better.
Here are different ways you can choose to deal with cyberbullying:
If you feel safe to, you can challenge the bullying, but be careful not to get drawn into an argument.
Don't join in the bullying: change the subject, or talk about something else.
Offer support to the person being bullied privately, if you think they trust you.
Report the bullying to the site or to someone else.
Instant Expert: Visit www.facebook.com/safety to do your privacy check-ups and explore the tools Facebook has to help - whether you're being bullied, have a friend who's being bullied or think you might have been bullying someone else.
Are you worried by your online behaviour?
Some young people online get into very difficult situations because they can't stop posting and reading nasty things. if this is you, then you may need help to change your behaviour, improve the way you post online or sort out bad habits.
Challenge yourself: is what you are saying or doing good, is it making you or other people happy? If not, change the sorts of things you do or the sites you use. Get support from someone you trust: a friend or an adult. Stop using the site where you behave badly.
Take Action: Play the Digizen game Are You A Responsible Digital Citizen?
Take care of your digital self
Most young people (and lots of adults too!) make mistakes sometimes when they are online. This can be something simple, like posting something that isn't true, and forgetting to correct it, or posting a joke that could be misunderstood. It could also be something dangerous, that could get you in trouble with the law, like threatening someone or posting hate speech.
This video was made as part of the Digital Wildfires project led by Oxford University. They worked with other universities and young people from local schools to find out what people thought was the best way to encourage safety and responsible behaviour online.
Find out more
&nbsp&nbspMake the most of the internet and stay safe online
Think U Know
&nbsp&nbspThe latest information on the sites you like to visit, mobiles and new technology